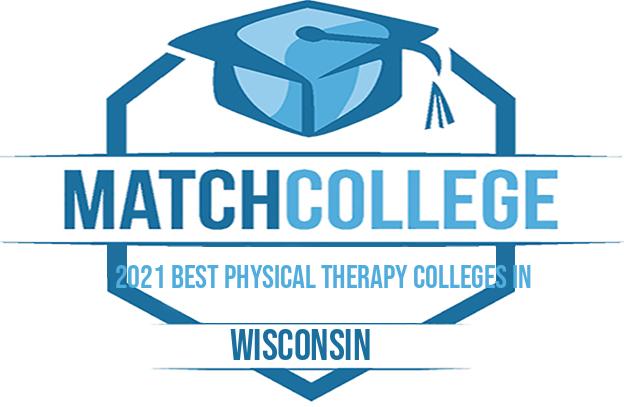 Accredited universities extending physical therapy degrees in Wisconsin are competitive programs. Given the elevated educational standards coupled with the acceptance rates, students will need to be highly qualified prior to being accepted into a PT program. In fact, students will be best served by holding a degree in a related field of study such askinesiologyorexercise physiologyto be considered for admissions. In most cases, student can expect a program to last 3 years followed by a state mandated residency program. Residency programs are designed to help provide valuable experiential learning opportunities to students under the direct supervision of a licensed physical therapist. After completion of the degree program, students will hold a DPT or MPT degree and be eligible for licensure through theWisconsinphysical therapy examining board. Gather the specific information you need from the bests physical therapy schools in Wisconsin today to help make a great decision for your future as a futurephysical therapist.
List of Physical Therapy Schools in Wisconsin (8 Schools)
The Wisconsin physical therapy schools listed below are accredited by the , which is an organization that provides accreditation for physical therapy education nationwide.
Schools are sorted by size with the largest physical therapy schools first, based on the number of medical student graduates per year.
Salaries for physicians in Wisconsin can range from $58,000 to $107,000. Physicians can work in many types of specialties which may cause a large range in salary expectations. Here is a list of average annual salaries for general practitioners working in major cities in Wisconsin.
Madison: $79,000
Appleton: $71,000
La Crosse, Onalaska: $84,000
Green Bay: $88,000
Racine: $83,000
Doctor's in Wisconsin Compared to Median Income Averages
+389% Above State Median Income
+360% Above National Median Income
Doctor's in Wisconsin take home an average 89.00 per hour. Annual earnings for Doctor's working in the State of Wisconsin average $185,162 which is 389% above the state median income and 360% above the national median income for all occupations. Employment for a Doctor makes up just of the working population in Wisconsin and is limited due to the specific qualifications required along with the schooling involved in this career path. The increasing demand for qualified Doctors coupled with the educational barrier to enter the field is met with a steady supply of eager college graduates anxious to make a long-lasting impact in the lives of others in and around Wisconsin.
Average Income for a Doctor in Wisconsin
| | Employment | Median Hourly Wage | Median Annual Wage |
| --- | --- | --- | --- |
| Wisconsin Doctor | 36,350 | $89.00 | $185,162 |
| State Average | 2,700,510.00 | $18.19 | $37,840.00 |
| National Average | 155,760,000.00 | $19.33 | $35,977.00 |
Source: Bureau of Labor Statistics
Source: Bureau of Labor Statistics, NCES, O*NET Online
Notes: Tuition & fee amounts are for both Wisconsin in-state residents and out of state students, unless noted otherwise. The tuition information displayed is an estimate, which we calculated based on historical data and should be solely used for informational purposes only. Please contact the respective doctor school for information about the current school year.
Source: IPEDS Survey 2012-2020: Data obtained from the US Dept. of Education's Integrated Postsecondary Education Data System (IPEDS). Data may vary depending on school and academic year.