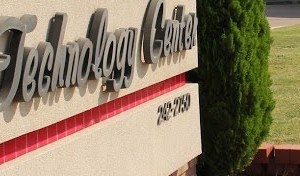 Autry Technology Center is a progressive career and technology education center established in 1967. It is part of the nationally recognized technology center system in Oklahoma and it is one of the first vocational technical schools in the state. The campus is located at 1201 West Willow Enid, OK 73703.
With great value for innovation and excellence, this school provides wide spectrum of educational opportunities to approximately 10,000 individuals every year. At Autry, students have the option to choose from any of the following areas of study: Architecture and Construction; Arts and Communication; Business, Management and Technology; Health Science; Hospitality and Human Services; Law and Public Safety; Manufacturing and Trades; Science, Engineering and Mathematics; and Transportation. These programs are designed to maximize the full potential of students and help them attain their goals. After completion of a course, students can either start a professional career or continue to a four-year institution.
Accredited by the Oklahoma Department of Career and Technology Education and the Oklahoma Department of Education, Autry is associated with several schools, colleges and universities. The in-district tuition rate at this school is $1.60 per hour for adult residents of Garfield County while out-of-district students pay $4.50 per hour. In addition to the tuition fee are expenses for books, supplies, exam fee, liability insurance, and background checks among others.
Autry also offers Business Development Courses, Business and Industry Services and Career Readiness Training essential to starting and leading business to success. Training and curriculum are aligned with the business and workforce needs, as well as on the current industry trends. Several courses are offered through interactive online learning handled by highly qualified instructors.
As this school strives to improve people's lives, business and industry within the community it serves, it provides career counseling and assist students through job placement services that connects them to the right employer and job that fits their qualifications and the company's needs.
Enrollment Applications http://www.autrytech.edu/StudentInfo/EnrollmentApplications.aspx
Classes http://www.autrytech.edu/AutryClasses.aspx
Programs Offered
The program list below is organized by areas of study. The programs that have a link will direct you to the program's profile page where you can learn more about education requirements and career pathways.
Get more information about the programs offered by Autry Technology Center by clicking the request information to the right.
(C) Certificate or Award | (A) Associate's | (B) Bachelor's | (M) Master's Degree | (D) Doctorate (PhD,...)
Estimated Costs & Financial Aid
The average "out of pocket" cost of attendance, after any grants and scholarships are considered, is around $4,800. In order to calculate a more accurate and detailed cost of attendance check out their cost calculator here. The figures listed below are for informational purposes only and do not represent current or future tuition, fees, and expenses.
Financial Aid Details
The table below breaks down the types of financial aid, the percent of students receiving aid, and average amount of aid per student per year.
| | Percent of Students | Average Amount |
| --- | --- | --- |
| Any Financial Aid | 88% | - |
| Receiving Grants & Scholarships | 88% | $2,920 |
Admissions, Academics, & Student Services
Student Services
To help students and alumni, Autry Technology Center may offer student services like:
Night and weekend classes available
Remedial instructional courses
Career path counseling
Work study style employment
Assistance to find work
Specialized Programs & Accreditations
Radiology Technician Program

Accredited by the Joint Review Committee on Education in Radiologic Technology (since 1991)
Other Technical Colleges Nearby
The list of nearby schools has been selected by researching which schools offer similar programs to Autry Technology Center.