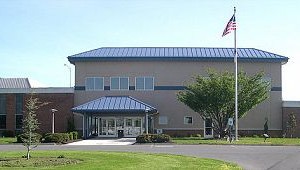 The D G Erwin Technical center is an educational facility located in Tampa, FL that is dedicated to preparing students for entry into the work force. Erwin has programs that are designed to train you in a number of different career types including: industrial, health, business, and design. The D G Erwin Technical Center strives to make sure you are qualified for any certifications or employments that may be ahead of you.
There are a number of courses on offer at D G Erwin Technical Center including: drafting, culinary arts, welding, and many more. Full time classes are designed to give the student everything needed for an entry level position in their chosen career field
There are a number of special programs available for non native English speakers to help with transition. There is a GED assistance program available for both English and Non-English speakers who attend the center. D G Erwin also offers career planning services in order to help you ensure your success after completing their courses. These services include planning out realistic career goals as well as information on job markets, career fairs, and a recommendation.
The annual tuition for D G Erwin Technical Center is just under $2800. All admissions testing must be taken on site at the technical center and functions on a first come first served basis.
If you would like to look further in to what the D G Erwin Technical Center has to offer and how to apply then you can visit their official website.
Programs Offered
The program list below is organized by areas of study. The programs that have a link will direct you to the program's profile page where you can learn more about education requirements and career pathways.
Get more information about the programs offered by D G Erwin Technical Center by clicking the request information to the right.
(C) Certificate or Award | (A) Associate's | (B) Bachelor's | (M) Master's Degree | (D) Doctorate (PhD,...)
Estimated Costs & Financial Aid
The average "out of pocket" cost of attendance, after any grants and scholarships are considered, is around $10,800. In order to calculate a more accurate and detailed cost of attendance check out their cost calculator here. There is also a $20 application fee for those applying to a program. The figures listed below are for informational purposes only and do not represent current or future tuition, fees, and expenses.
Financial Aid Details
The table below breaks down the types of financial aid, the percent of students receiving aid, and average amount of aid per student per year.
| | Percent of Students | Average Amount |
| --- | --- | --- |
| Any Financial Aid | 68% | - |
| Receiving Grants & Scholarships | 68% | $3,897 |
Admissions, Academics, & Student Services
Student Services
To help students and recent graduates, D G Erwin Technical Center may offer student services like:
Classes offered on nights and weekends
Remedial courses
Counseling assistance
Employing students to lower education costs
Assisting students to find work
Graduation & Transfer Rates
Community colleges often times offer both career training courses and curriculum to help students transfer out to a 4-year college or university, that is why we include how this school compares for both graduation and transfer rates against other community colleges in Orange County and community colleges in Florida in total.
| | D G Erwin Technical Center | Orange County | Florida |
| --- | --- | --- | --- |
| Graduation Rate | 74.4% | 69.5% | 61.8% |
| Transfer-out Rate | - | 2.1% | 2.7% |
Specialized Programs & Accreditations
Dental Assistant Program

Accredited by the American Dental Association, Commission on Dental Accreditation (since 1994)

Medical Assistant Program

Accredited by the Accrediting Bureau of Health Education Schools (since 2013)

Medical Laboratory Technician Program

Accredited by the Accrediting Bureau of Health Education Schools (since 2010)

Surgical Technician Program

Accredited by the Accrediting Bureau of Health Education Schools (since 2011)
Other Technical Colleges Nearby
The list of nearby schools has been selected by researching which schools offer similar programs to D G Erwin Technical Center.