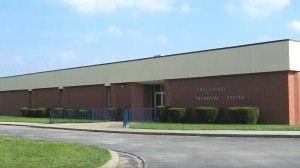 The Lex La - Ray Technical Center is located in Lexington, Missouri, a city of 4,726. As a small city, most who live in Lexington are used to the small town life of rural America. Lexington is known for maintaining much of the 1800s style architecture in the town buildings.
In 2012, tuition at the Lex La - Ray Technical Center cost $10,979, and enrollment was 38 students. As a vocational school, it provides services to both adults and high school students who are looking for technical skills to improve their careers. Here are some of the programs that the center offers to its students:
Agriculture Education
Automotive Technology
Building Trades and Cabinet Making
Collision Repair Technology
Computer Maintenance and Networking
Early Childhood Education
Health Occupations (including Practical Nursing)
Industrial Welding
The Lex La – Ray Technical Center believes in hands on training, and that is why their students graduate with the skills needed in order to become useful and valuable members of the workforce. For adults, registration for admissions is completed through an online form.
Programs Offered
The program list below is organized by areas of study. The programs that have a link will direct you to the program's profile page where you can learn more about education requirements and career pathways.
Get more information about the programs offered by Lex La – Ray Technical Center by clicking the request information to the right.
(C) Certificate or Award | (A) Associate's | (B) Bachelor's | (M) Master's Degree | (D) Doctorate (PhD,...)
Estimated Costs & Financial Aid
The average "out of pocket" cost of attendance, after any grants and scholarships are considered, is around $7,600. To calculate a more personalized cost visit the net price calculator. There is also a $45 application fee for students applying to the school. The figures listed below are for informational purposes only and do not represent current or future tuition, fees, and expenses.
Financial Aid Details
The table below breaks down the types of financial aid, the percent of students receiving aid, and average amount of aid per student per year.
| | Percent of Students | Average Amount |
| --- | --- | --- |
| Any Financial Aid | 100% | - |
| Receiving Grants & Scholarships | 71% | $9,660 |
| Receiving Student Loans | 50% | $9,627 |
Admissions, Academics, & Student Services
Student Services
To help support students, Lex La – Ray Technical Center may provide services like:
Remedial courses
Counseling assistance
Specialized Programs & Accreditations
Licensed Practical Nursing (LPN) Program

Accredited by the Missouri State Board of Nursing (since 1991)
Other Technical Colleges Nearby
The list of nearby schools has been selected by researching which schools offer similar programs to Lex La – Ray Technical Center.