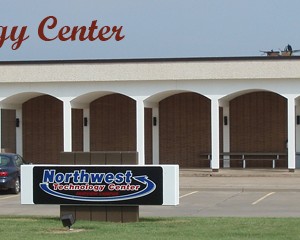 Northwest Technology Center (Northwest Tech) has two campuses available in Alva and Fairview, OK. Both campuses offer a variety of class options and programs. Some are only offered at select campuses, so make sure your desired program is offered at the campus you plan to attend.
Northwest Technology Center provides extensive educational opportunities focusing on student needs and enhancing economic development.
Northwest Tech designs its programs based on career major clusters. Within each cluster are multiple programs for specific areas of study. The career major clusters available at Northwest Tech are:
Agriculture, Food & natural Resources Cluster Options
Architecture & Construction Cluster Options
Business, Management & Administration Cluster Options
Finance Career Majors Options
Health Science Career Major Options
Practical Nursing
Hospitality & Tourism Career Major Options
Information Technology Career Majors Options
Manufacturing Career Major Options
STEM Career Major Options
Transportation, Distribution & Logistics Career Major Options
Northwest Tech also offers short-term classes in Business and Industry, Practical Nursing, Biomedical Sciences, Health Services and other Health Classes. To see the full course catalog, click here.
For people over the age of 65, tuition is free of charge. Those over 65 only pay for books and supplies. For everyone else, tuition varies on the classes and programs of choice. There are financial aid options available for those who qualify.
Northwest Tech also offers a great ed2go program. These classes include accounting and finance, college readiness, design and composition, and many more.
To learn more or to submit an application, click here.
Estimated Costs & Financial Aid
The items listed below are for informational purposes only and may not represent current tuition, fees, and expenses.
Financial Aid Details
The table below breaks down the types of financial aid, the percent of students receiving aid, and average amount of aid per student per year.
| | Percent of Students | Average Amount |
| --- | --- | --- |
| Any Financial Aid | 67% | - |
| Receiving Grants & Scholarships | 33% | $6,920 |