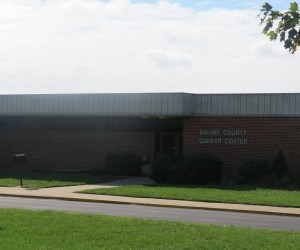 Located in Marshall, MO, the Saline County Career Center (SCCC) provides quality technical vocational education. Experienced faculty members take pride in igniting student passions. At SCCC instructors teach hands-on, relevant material that is designed to help students to develop valuable skills they in turn will use in their new careers.
SCCC offers traditional on campus classes as well as some online courses. Online courses can be a huge satisfier to students who have busy schedules. SCCC offers a wide variety of programs, community education courses and adult education classes.
Adult programs include automotive tech, building trades, business comp tech, culinary arts and practical nursing. To learn more about the adult education programs offered at SCCC please check out their website.
Additionally, the secondary programs at SCCC include marketing, Ag programs, automotive tech, health sciences, programming, construction trades and business tech. For a full list of secondary programs offered at SCCC, you can quickly find them listed via their academic portal.
Tuition costs do vary by program and by academic year. However, financial aid and scholarships are available for qualified students.  To learn more about tuition, financial aid and scholarships please visit the SCCC career center today.
Whether you are pursuing a technical education or simply looking to enhance your existing career, the Saline County Career Center is for you. Enroll today and enhance your personal and professional skills as you work towards learning a new career.
Estimated Costs & Financial Aid
The average "out of pocket" cost of attendance, after any grants and scholarships are considered, is around $14,900. In order to calculate a more accurate and detailed cost of attendance check out their cost calculator here. There is also a $25 application fee for those applying to a program. The figures listed below are for informational purposes only and do not represent current or future tuition, fees, and expenses.
Financial Aid Details
The table below breaks down the types of financial aid, the percent of students receiving aid, and average amount of aid per student per year.
| | Percent of Students | Average Amount |
| --- | --- | --- |
| Any Financial Aid | 100% | - |
| Receiving Grants & Scholarships | 100% | $6,022 |
| Receiving Student Loans | 89% | $6,347 |
Admissions, Academics, & Student Services
Student Services
To help students and alumni, Saline County Career Center may offer student services like those listed below:
Academic counseling for students
Assistance to find work
Specialized Programs & Accreditations
Licensed Practical Nursing (LPN) Program

Accredited by the Missouri State Board of Nursing (since 1968)
Other Technical Colleges Nearby
The list of nearby schools has been selected by researching which schools offer similar programs to Saline County Career Center.