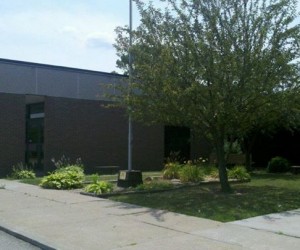 Western Area Career and Technology Center (WACTC) is located in Canonsburg, PA. As growth in this region continues to rise, WACTC goals are to keep up with this demand through industrial partnership and collaboration along with maintaining a high quality staff and curriculum. WACTC wishes to be a model in the region that provides rigorous career and technical education that is responsive to global and regional economic growth.
WACTC provides high school and secondary education for adult students. Applicants for trade specific programs must have a high school diploma or GED and meet basic requirements in order to be admitted. Available career training programs are listed below:
CDL License
CNC Programming
Computer Training
Evening Welding
Gas and Well Tender
LPN
Mechatronics
Nursing Assistant
Pharmacy Tech
Phlebotomy Technician
Tuition and costs of attendance for 2013 varied depending on the program concentration and the length of the program. For example the Gas and Well Tender Training cost around $5000, while the LPN nursing program was around $13,000. For more specific details on costs and fees per each program use the following link at wactc.net/contact.
Instructional support services and counseling are available and based on the needs of the individual student. WACTC offers an array of additional services available to all students. A list of services includes:
Academic and Shop Support
Academic Remediation
Career Counseling
Equity Services for Nontraditional Students
First Aid
Guidance Counseling
Individualized Educational Plan Support
Registration with Employment Services
Special Populations Support and Placement
Student Assessment and Testing
For more information please visit MACTC's website at wactc.net for registration and enrollment data.
Estimated Costs & Financial Aid
The average "out of pocket" cost of attendance, after any grants and scholarships are considered, is around $6,700. In order to calculate a more accurate and detailed cost of attendance check out their cost calculator here. The figures listed below are for informational purposes only and do not represent current or future tuition, fees, and expenses.
Financial Aid Details
The table below breaks down the types of financial aid, the percent of students receiving aid, and average amount of aid per student per year.
| | Percent of Students | Average Amount |
| --- | --- | --- |
| Any Financial Aid | 90% | - |
| Receiving Grants & Scholarships | 50% | $6,351 |
| Receiving Student Loans | 70% | $10,239 |
Admissions, Academics, & Student Services
Student Services
To help students and alumni, Western Area Career and Technology Center may offer services to students like:
Night and weekend classes available
Counseling assistance
Specialized Programs & Accreditations
Licensed Practical Nursing (LPN) Program

Accredited by the Accreditation Commission for Education in Nursing, Inc. ? May 6, 2013 Formerly: National League for Nursing Accrediting Commission (since 1986)
Other Technical Colleges Nearby
The list of nearby schools has been selected by researching which schools offer similar programs to Western Area Career and Technology Center.