Contact Information
General Contact
Admissions Office
Financial Aid Office
STUDENT TEACHER RATIO
25:1
FINANCIAL AID AWARD AVG.
$4,099
Average Grants + Scholarship Aid Awarded to Undergraduate Students
Percent of Full-Time Undergraduates Receiving Financial Aid
Percent of Students Paying In-State Tuition vs Out-of-State Tuition
Virtual Tour of Campus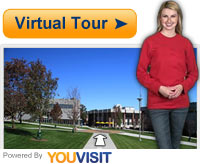 Bossier Parish Community College
9352 Interline Ave, Baton Rouge, LA
About
Bossier Parish Community College, located in Bossier City, Louisiana, was established in 1067 by the state as a pilot program to test the feasibility of such institutions and whether they should be constructed throughout the state. Throughout the school's history the school has grown and expanded, providing residents with increased resources and opportunities. The school became a degree granting institution in 1979, expanding its program offerings over the next three decades. The school is dedicated to offering students and residents the best educational resources possible, updating and adding services, programs and facilities as needed to ensure that the needs of the modern student are met.

Academics
Bossier Parish Community College provides over forty career training and academic transfer programs. These programs are designed to meet the needs of the community and assist students in achieving their goals. Career training programs provide the skills and training necessary to perform as professionals in a given field. These programs take between one and two years to complete and result in either an associate degree or certificate. Students may pursue employment at the entry level after graduation. Academic transfer programs allow students to complete the first two years of a four year education, followed by transfer to a four year institution to complete a bachelor's degree. Individuals are advised to meet with a counselor to plan the curriculum that best fulfills the transfer requirements of the school or school's desired.

Programs offered include:
Admissions and Financial Aid
Bossier Parish Community College is a public two year open enrollment institution. Student fulfilling the minimum requirements for admission may enroll through the submission of the application for admission. Students should provide transcripts and test scores. Some students may be required to take a placement exam to ensure they meet minimum general education requirements for registration. Students are encouraged to meet with a counselor prior to the start of their first semester to outline goals and curriculum. Registration takes place prior to the start of each semester, with tuition fees due shortly after registration is completed.

Financial aid is available in the form of loans, grants and scholarships. Students in need of financial assistance must complete Free Application for Federal Student Aid (FAFSA), used by postsecondary institutions to identify a student's financial situation and make judgments regarding need, program eligibility and awards. Due to national regulations students may be selected to provide additional information to ensure the accuracy of the FAFSA. Financial aid must be reapplied for prior to the start of each academic year as a result of the changing financial circumstances of a given student and his or her family from year to year.

Clubs and Organizations
BPCC is home to a large number of school sponsored clubs and organizations. Such clubs and organizations focus on a variety of interests, themes and topics. Students are encouraged to participate in one or more of the clubs, allowing for an exchange of ideas, the development of new or existing interests, or the ability to participate in events and meetings with fellow students to accomplish goals outlined by the club. Students may develop a variety of skills useful in the workplace, such as leadership, socializing, punctuality and teamwork. Additionally, students may find themselves active in regards to social issues or the strengthening of cultural identities based on the type of club, which may be a rewarding experience in it of itself.

Clubs and organizations include:
Cyber Club
Maroon jackets
Student Government Association (SGA)
Cavalier Players Drama Club
Hands-on-Wellness
Admission Requirements & Details
The admissions information below may give an overview of the applicants Bossier Parish Community College accepts. The details may include admissions application requirements and recommendations, as well as any AP or college credits that may be transferred.
College Credits Accepted
Dual Credits
AP Course Credits
Estimated Costs & Financial Aid
The average "out of pocket" cost of attendance, after any grants and scholarships are considered, is around $10,100. To calculate a more personalized cost visit the net price calculator. The figures listed below are for informational purposes only and do not represent current or future tuition, fees, and expenses.
Tuition & Fees Information
Annual tuition range estimates:

State Residents: $3,400-$4,100
Out-of-State: $8,100-$9,718

Part-time students are charged:

In-State: $200-$240 per unit
Out-of-State: $400-$470 per unit
Financial Aid Details
The table below breaks down the types of financial aid, the percent of students receiving aid, and average amount of aid per student per year.
| | Percent of Students | Average Amount |
| --- | --- | --- |
| Any Financial Aid | 83% | - |
| Receiving Grants & Scholarships | 67% | $5,820 |
| Receiving Student Loans | 41% | $5,927 |
Academics & Student Services
Student Services
To help students and alumni, Bossier Parish Community College may provide services like those listed below:
Online classes
Night and weekend classes available
Remedial instructional courses
Career path counseling
Employing students to lower education costs
Employment search assistance
Specialized Programs & Accreditations
Associate's Degree in Nursing (ADN) Program

* Accredited by the Accreditation Commission for Education in Nursing, Inc. ? May 6, 2013 Formerly: National League for Nursing Accrediting Commission (since 2011)

Occupational Therapy Assistant (OTA) Program

* Accredited by the American Occupational Therapy Association, Accreditation Council for Occupational Therapy Education (since 2011)
Programs Offered
The program list below is organized by areas of study. The programs that have a link will direct you to the program's profile page where you can learn more about education requirements and career pathways.
Get more information about the programs offered by Bossier Parish Community College by clicking the request information to the right.
(C) Certificate or Award | (A) Associate's | (B) Bachelor's | (M) Master's Degree | (D) Doctorate (PhD,...)
Other Community Colleges
The list of schools below have been selected by researching which schools offer similar programs to Bossier Parish Community College.
Contact Information
General Contact
Admissions Office
Financial Aid Office