Top Colleges in North Dakota
Discovering the colleges in the State of North Dakota has never been easier.  At MatchCollege, we have created an education portal second to none.  You can research an array of schools from community colleges to public universities and from private colleges and liberal arts schools across the North Dakota state college system.  With a quick search, you can easily find a complete list of accredited colleges in North Dakota in addition to the degree programs offered by colleges and universities.  Top ranked colleges in North Dakota are catalogued to contain variables such as student to teacher ratios, 3D campus tours, online degree programs, acceptance rates, enrollment trends, attendance statistics, and financial aid trends for college seekers everywhere.
Due to its low population the state of North Dakota has relatively few colleges and universities. The state is also fairly large, thus limiting higher education institutions to more populous regions of the state, such as the capital Bismarck and the Fargo, its largest city. North Dakota is bordered by Montana to the west, South Dakota to the south, and Minnesota to the east, as well as the Canadian Provinces of Winnipeg and Saskatchewan to the north. Individuals residing near these borders may seek educational opportunities across state lines as a matter of convenience.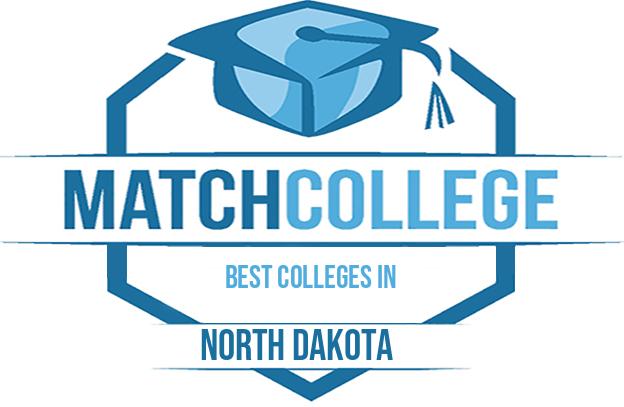 The North Dakota University System was established in 1990 and contains most of the public institutions operating in the state, including a number of community colleges that confer associate and bachelor degrees. Public school's in general tend to have lower tuition costs and higher enrollment numbers, providing easy access to higher education for state residents. Of the public universities in the state the University of North Dakota and North Dakota State University are the largest in terms of enrollment
The state is also home to a number of private colleges and universities that offer education that is more personalized or specialized. This is accomplished through higher tuition costs that result in lower enrollment numbers and typically excellent student to teacher ratios. Many of these schools utilize a liberal arts model that provides a well rounded college experience through exposure to a variety of subjects. Many private institutions in the state also have attachments to Christian denominations which continue to the present day.
The state is also home to a number of private career schools and community colleges. Both provide career training opportunities in typically high demand fields, with career colleges specializing in a few such areas of study with short term, high cost educations. Community colleges offer certificate and degree programs that take between one and two years to complete, as well as academic transfer opportunities for individuals seeking to obtain higher levels of education. The state is also home to a number of tribal colleges for Native Americans residing on reservations in the state. Such schools work under the auspices of the American Indian Higher Education Consortium which represents the interests of 36 tribal colleges throughout the country.
The most populous city in North Dakota is Fargo, followed by Bismarck, Grand Forks, and Minot.  While the most populous county in North Dakota is Cass County with Burleigh County a distant second.   If you are interested in visiting the state of North Dakota, consider visiting their state page or the state chapter of the Chamber of Commerce.
2021 Best Colleges in North dakota
2021 Best Colleges in North dakota
Locating the best college in North Dakota depends on you.  More specifically, your personal criteria mean more than a flimsy ranking system published by a magazine to sell subscriptions.  Take the time to understand what your perfect college match looks like.  Take into consideration your learning style, career objectives, aspirations, and vocational goals before selecting a school.
Leading-edge, exclusive search technology allow you to effortlessly gather information about accredited colleges in North Dakota and quickly assemble admissions information from 4-year universities and 2-year colleges across the North Dakota state college system.  Your request via MatchCollege will generate an admissions packet to be sent securely to help you align programs with your personal priorities.  Find out today what schools interest you and what programs you qualify for using MatchCollege.
Degree Breakdown State of North dakota
Doctoral or
Professional degree

7,880 5.3%

Master's
Degree

6,430 3.2%

Bachelor's
Degree

72,230 1.7%

Associate's
Degree

8,490 3.3%

Postsecondary
Nondegree award

38,530 2.5%

Some college,
No degree

14,010 2.5%

High school diploma or
Equivalent

169,950 1.5%

No formal
Educational credential

130,320 1.6%
Source: Bureau of Labor Statistics
Browse Schools by Career in North Dakota
Follow the links below to get information on accredited schools in our database that offer programs or degrees.
College Student Resources
Get access to hundreds of free educational resources and quality career guides for high school students and Alaska college graduates. Our tools include exclusive research, tips and resources to find the perfect college match for you based on your personal criteria. The key to finding your perfect college match is to understand your personal criteria, learning style, career objectives, and vocational goals before selecting a school. Utilize our resources below to make the most of your educational experience.