Top Colleges in Connecticut
Our proprietary search tools will help you learn more about colleges in Connecticut and find information about specific two-year colleges and four-year colleges.  You will find the latest published data on financial aid trends, student to teacher ratios, enrollment, sports programs, and degree programs for top ranked Connecticut colleges.   Learning more about Connecticut college majors and statistics is just a click away.  Find out today what colleges exist in Connecticut, how much tuition is for a private and public college in Connecticut, college degrees that are the best fit for you.
To save time, you can request admissions information from any number of accredited colleges in Connecticut, quickly and securely with MatchCollege.  Discover if you qualify for an application waiver or application fee discount before applying to a college along with financial aid information for online degrees when speaking directly with an admission's officer at the school.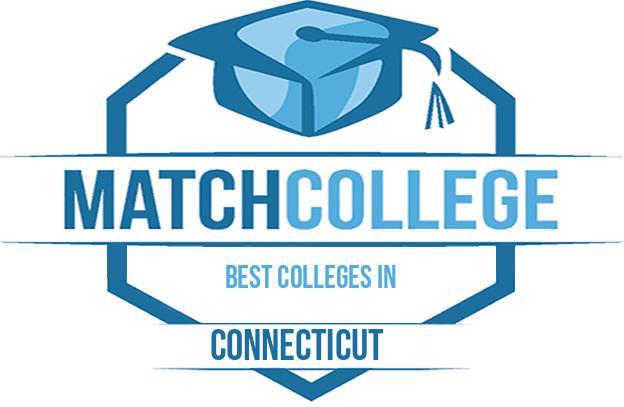 Connecticut operates several publically funded school systems, the most notable of which is the Connecticut State University System. CSUS has been operating for over 25 years, but the four schools that the system operates are much older, with the oldest being over 150 years. The system is the largest in Connecticut, serving over 35,000 students a year. The four schools that comprise the CSUS are
In addition to the public institutions available to students, Connecticut is host to a large number of private colleges and universities. Many have a storied history, and one is considered one of the best schools in the nation.
2021 Best Colleges in Connecticut
Colleges Located in Connecticut
Learning what colleges are located in the State of Connecticut has never been an easier task.  Our exclusive portal for all types of colleges that include public universities, private colleges, bible colleges, liberal arts schools, and community colleges across the Connecticut state college system.  A complete list of accredited colleges in Connecticut along with the school's online degrees for private and public higher education institutions can quickly be found.  Top ranked colleges in Connecticut are listed in a simple format that includes courses, career insights, 3D campus tours, degree programs, acceptance rates, enrollment trends, and attendance statistics for prospective college students.
Connecticut is home to some of the oldest and most revered colleges in the United States. The state is known for its high regard for academics and its populace is considered the best educated in America. Connecticut is an ideal state for pursuing higher education as the state has a high number of colleges and universities and is conveniently located in the center of one of the most populous regions of the United States.
Connecticut also has a 12 community colleges and a wide variety of vocational and technical schools. The state has proposed a merger of the community college and university systems (excluding the University of Connecticut), under a board of regents that would oversee the function and operations of these schools.
The most populous city in Connecticut is Bridgeport, followed by New Haven, Hartford, and Stamford.  While the most populous county in Connecticut is Fairfield County with Hartford County and New Haven County close to one another.   If you are interested in visiting the state of Connecticut, consider visiting their state page or the state chapter of the Chamber of Commerce.
Degree Breakdown State of Connecticut
Doctoral or
Professional degree

49,320 2.6%

Master's
Degree

35,430 2.5%

Bachelor's
Degree

406,420 1.4%

Associate's
Degree

41,590 2.8%

Postsecondary
Nondegree award

100,680 1.8%

Some college,
No degree

49,110 2.1%

High school diploma or
Equivalent

570,420 0.9%

No formal
Educational credential

406,460 0.8%
Source: Bureau of Labor Statistics
Browse Schools by Career in Connecticut
Follow the links below to get information on accredited schools in our database that offer programs or degrees.
Connecticut College Student Resources
Explore hundreds of free educational resources and career guides for students and graduates. Our tools include exclusive research, tips and resources to find the perfect college match for you. The key to finding your perfect college match is to understand your individual aspirations, personal criteria, learning style, career objectives, and vocational goals before selecting a school. Utilize our resources below to make the most of your educational experience in Connecticut.