Top Colleges in New Hampshire
The state of New Hampshire is home to a number of public and private colleges and universities dedicated to providing educational opportunities to residents of the state, out of state students and international students. The state itself is relatively small, though houses a large number of institutions considering its size. New Hampshire's largest city is Manchester and its capital is Concord. New Hampshire is bordered by Maine to the east, Massachusetts to the south, Vermont to the west, and the Canadian province of Quebec to the north. The states location and allows for ease of travel to many metropolitan centers, particularly the greater Boston area, and facilitates access to many historic sites dating to colonial times.
You can quickly find a full list of accredited colleges in the State of New Hampshire with MatchCollege.  In fact, our educational portal included detailed information for schools of all types that include private colleges, public universities, community colleges, and liberal arts schools across the entire New Hampshire state college system.  Learning more about New Hampshire college majors and statistics is just a click away to find the best college for you.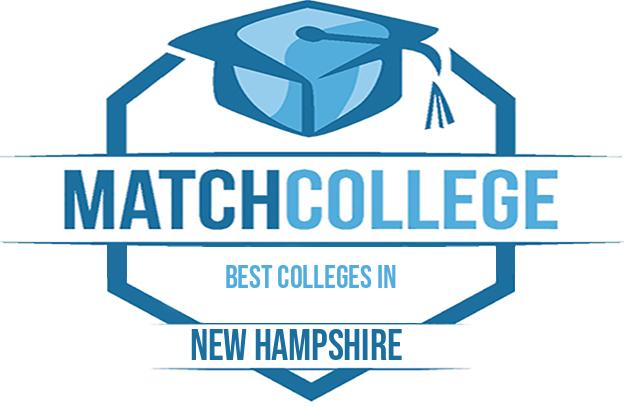 Private institutions are typically more expensive and provide a more personal education through limited enrollment and an excellent student to teacher ratio. Within the state of new hampshire there are several private institutions in operation, some focused on providing an education rooted in religious practice, others focusing on the arts, and one focusing specifically on law. The oldest college in the state, Dartmouth College (Hanover), predates the American Revolution and is one of the schools that comprise the Ivy League. Some school are actually headquartered out of state, though they operate branch campuses within the borders of New Hampshire.
The state of New Hampshire also operates seven community colleges throughout the state through the Community College System of New Hampshire. Community colleges provide individuals with a low cost alternative to four year institutions and career schools by providing transfer options and certificate and degree courses in applied science. Community colleges serve counties throughout the state and have agreements in place with the University System of New Hampshire to ease transfer opportunities for graduates. Career colleges may also be found throughout the state. These schools provide comprehensive education in a given field, resulting in a certificate, diploma, or in certain cases an associate's degree. Graduates of these programs are generally qualified to enter the workforce at the entry level and many schools provide career assistance and placement as part of their educational services.
The five public universities operating in the state belong to the University System of New Hampshire. The system was established in 1963, uniting several public institutions that were state funded under the direction of a single of board of trustees, who in turn became responsible for providing unique missions and characteristics for each of the schools. The system is the largest provider of post-secondary education in the state. Public institutions are typically less expensive than their private counterparts, often with larger enrollment and a higher number of majors and program offerings.
2021 Best Colleges in New hampshire
The most populous city in New Hampshire is Manchester, followed by Nashua.  While the most populous county in New Hampshire is Hillsborough County with Rockingham County close behind.   If you are interested in visiting the state of New Hampshire, consider visiting their state page or the state chapter of the Chamber of Commerce.
2021 Best Colleges in New Hampshire
The proprietary search tools created by MatchCollege helps students looking to apply to colleges in New Hampshire quickly find specific data on 2-year and 4-year colleges.  With the latest published information, we offer prospective college students the ability to review important data prior to matriculation.  Information available includes tuition, financial aid, student to teacher ratios, sports programs, enrollment, 3D campus tours, acceptance rates, enrollment trends, online certificate programs, and degree tracks for top ranked New Hampshire colleges.
Degree Breakdown State of New hampshire
Doctoral or
Professional degree

15,000 2.4%

Master's
Degree

12,580 2.9%

Bachelor's
Degree

134,330 1.2%

Associate's
Degree

16,140 2.8%

Postsecondary
Nondegree award

39,390 1.9%

Some college,
No degree

19,490 2.9%

High school diploma or
Equivalent

223,830 1.1%

No formal
Educational credential

174,600 1.0%
Source: Bureau of Labor Statistics
Browse Schools by Career in New Hampshire
Follow the links below to get information on accredited schools in our database that offer programs or degrees.
College Student Resources
Get access to hundreds of free educational resources and quality career guides for high school students and Alaska college graduates. Our tools include exclusive research, tips and resources to find the perfect college match for you based on your personal criteria. The key to finding your perfect college match is to understand your personal criteria, learning style, career objectives, and vocational goals before selecting a school. Utilize our resources below to make the most of your educational experience.