Top Colleges in Maryland
A quick request will generate an admissions packet from any number of accredited colleges in Maryland in a secure manner.  In addition, the proprietary search tools we have created will help students locate and apply to colleges in Maryland for both two-year colleges and four-year colleges.  Find out what colleges exist in Maryland, tuition for public colleges, private school enrollment trends, and the array of college degrees to fit your goals.
The state of Maryland is home to a large number of colleges and universities for a state its size. The state is home to both public and private schools, with the University System of Maryland encompassing most of the public institutions. The state is bordered by Virginia and Washington D.C. to the south, West Virginia to the West, Pennsylvania to the north, and Delaware to the East. The largest urban center in the state is Baltimore and the state capital is Annapolis.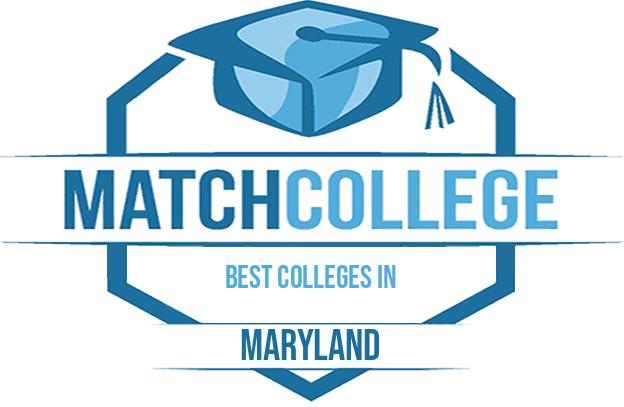 In addition, there are three public institutions in Maryland that are not part of the USM. Two opted out of the USM system, choosing alternate funding plans, and one is a federal academy.
Private institutions are typically liberal arts colleges that may or may not have been founded within the framework of a Christian denomination. Private institutions These schools typically cost more than public schools and have a lower student population and an excellent student to teacher ratio. Private liberal arts colleges tend to offer a well rounded education that prepares individuals with skills that can be useful in the workplace or in seeking graduate level educations. Additionally, such schools tend to have more opportunities in areas such as internships and study abroad programs.
The University System of Maryland is comprised of twelve institutions, which combine for nearly 170,000 enrolled students. The system was formed from the merger of the University of Maryland Colleges and the State University and College System of Maryland in 1997. It is the twelfth largest state college and university system in the United States.
2021 Best Colleges in Maryland
What Colleges are in Maryland?
Assembling a list of colleges in the State of Maryland has never been more effortless than with MatchCollege.  We have built an extensive portal that includes community colleges, public universities, private colleges, and liberal arts schools across the Maryland state college system.  In addition to the full list of accredited colleges in Maryland, we have dedicated pages to illuminate the on-site and online degree programs available at public and private institutions.  A list of top ranked colleges is formatted in an easily digestible manner to include key information for students such as financial aid trends, student to teacher ratios, degree programs, acceptance rates, enrollment trends, 3D campus tours, attendance statistics, courses, and career information for prospective college students.
Maryland is also home to a large number of community colleges and career schools. Community colleges offer vocational and career training as well as transfer programs to four year institutions, offering freshman and sophomore years at a lower cost. Career schools provide short term training in high demand fields, after the completion of which students will be prepared for entry level positions in their field of study.
The most populous city in Maryland is Baltimore, followed by Columbia and Germantown.  While the most populous county in Maryland is Montgomery County with Prince George's County and Baltimore County close behind.   If you are interested in visiting the state of Maryland, consider visiting their state page or the state chapter of the Chamber of Commerce.
Degree Breakdown State of Maryland
Doctoral or
Professional degree

83,110 3.6%

Master's
Degree

60,400 2.4%

Bachelor's
Degree

653,520 1.4%

Associate's
Degree

74,200 3.7%

Postsecondary
Nondegree award

147,720 1.8%

Some college,
No degree

55,410 2.1%

High school diploma or
Equivalent

875,700 0.8%

No formal
Educational credential

646,570 0.7%
Source: Bureau of Labor Statistics
Browse Schools by Career in Maryland
Follow the links below to get information on accredited schools in our database that offer programs or degrees.
College Student Resources
Hundreds and hundreds of free educational resources are a click away to help you find the school best suited for you. Regardless whether you are a high school student and Maryland college graduate, our exclusive research, insider tips, and voluminous resources will help you navigate the landscape. Invest the time to use our resources to make the most of your time and energy.