Contact Information
General Contact
Admissions Office
Financial Aid Office
STUDENT TEACHER RATIO
11:1
FINANCIAL AID AWARD AVG.
$30,658
Average Grants + Scholarship Aid Awarded to Undergraduate Students
Percent of Full-Time Undergraduates Receiving Financial Aid
Percent of Students Paying In-State Tuition vs Out-of-State Tuition
Virtual Tour of Campus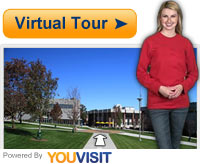 McDaniel College
300 Washington Ave, Chestertown, MD
McDaniel College, located in Westminster, Maryland, was founded in 1867 by Fayette R. Buell, when it was known as Western Maryland College. The school was founded after the end of the Civil War, and came into being through generous donations from J.T. Ward, a Methodist Minister and John Smith, president of the Western Maryland Railroad. Smith would become the first president of the board of trustees. The school offered admissions to students regardless of status, race, gender, nationality, or ethnicity, a policy that is maintained to this day. In 1974 the school removed any denominational ties, becoming a full liberal arts college. In 2002 the school changed its name to McDaniel College as the railroad company after which it was named had long ago merged with another company and others mistook the school as a branch of Maryland's public university.
Academics
McDaniel College offers undergraduate and graduate programs as well as small classroom sizes that encourage discourse and ease the learning process by allowing personalized educations and greater student involvement. A large number of undergraduate programs are offered, offering students the opportunity to choose a program that reflects their choice of future career. Graduate programs are smaller in selection and variety, but offer students a strong education and even more personalized educational opportunities.
Programs offered include:
Admissions and Financial Aid
Students interested in enrollment at McDaniel College must complete and submit an application, including essay, transcripts, and standardized test scores, prior to the admissions deadline. Once received, the material will be reviewed and a final decision made regarding the student's admission into the school, which will be sent to the student once made.
Financial aid is available in the form of loans, grants, work study programs and scholarships. Financial aid is awarded based on need as determined through the student aid report that results from the Free Application for Federal Student Aid (FAFSA). Students may also be eligible for academic scholarships or external scholarships.
Admission Requirements & Details
The information regarding admissions below may give you an idea of the applicants McDaniel College accepts. The details may include admissions application requirements and recommendations, as well as any AP or college credits that may be transferred.
College Credits Accepted
Dual Credits
Life Experience Credits
AP Course Credits
Student Enrollment
The total student enrollment at McDaniel College is about 2,800. The student body is made up of 58% undergraduate students and 15% graduate students.
Estimated Costs & Financial Aid
The items listed below are for informational purposes only and may not represent current tuition, fees, and expenses.
Tuition & Fees Information
Annual tuition estimates are between $45,000-$53,000 for both state residents and nonresidents
The estimated tuition for part time students is around $1,400 to $1,700 per unit
Financial Aid Details
The information below lists the financial aid types students are receiving. Also shown are the percent of students receiving aid and the average amount of aid per student per year.
| | Percent of Students | Average Amount |
| --- | --- | --- |
| Any Financial Aid | 100% | - |
| Receiving Grants & Scholarships | 100% | $31,271 |
| Receiving Student Loans | 69% | $7,145 |
Academics & Student Services
Student Services
To help students and recent graduates, McDaniel College may offer services to students including:
Online classes
Remedial courses
Career path counseling
Work study style employment
Specialized Programs & Accreditations
Elementary and Secondary School Teacher Education Program

* Accredited by the National Council for Accreditation of Teacher Education (since 2004)
Intercollegiate Athletics
McDaniel College is a Member of National Collegiate Athletic Association (NCAA), with many of the sports being in the NCAA Division III with football classification. The most popular sports played are listed below:
Baseball (Centennial Conference)
Basketball (Centennial Conference)
Field Hockey
Football (Centennial Conference)
Golf
Lacrosse
Soccer
Softball
Swimming
Tennis
Track and Field, Indoor
Track and Field, Outdoor
Track and Field, X-Country
Volleyball
Wrestling
Programs Offered
The program list below is organized by areas of study. The programs that have a link will direct you to the program's profile page where you can learn more about education requirements and career pathways.
Get more information about the programs offered by McDaniel College by clicking the request information to the right.
(C) Certificate or Award | (A) Associate's | (B) Bachelor's | (M) Master's Degree | (D) Doctorate (PhD,...)
Other 4-Year Private Colleges
The list of schools below have been selected by researching which schools offer similar programs to McDaniel College.
Also, you can compare schools by looking through our list of colleges & universities:
Contact Information
General Contact
Admissions Office
Financial Aid Office