Top Colleges in Missouri
Locating a list of universities and colleges in the State of Missouri has never been more effortless than with MatchCollege.  We have streamlined the process of finding schools with our exclusive education portal.  This includes specific information for all schools from community colleges to public universities and private colleges to liberal arts schools throughout the entire Missouri state college system.  A full list of accredited colleges in Missouri is coupled with their degree offerings for traditional degree programs and online degrees.  The top ranked colleges in Missouri are listed in an easy to understand format that includes important information about each school.  Criteria you may helpful about a college includes financial aid trends, student to teacher ratio, degree programs, acceptance rates, enrollment trends, 3D campus tours, attendance statistics, career information, accreditation, and online learning opportunities.
The most populous city in Missouri is Kansas City, followed by Saint Louis and Springfield.  While the most populous county in Missouri is St. Louis County with Jackson County a distant second.   If you are interested in visiting the state of Missouri, consider visiting their state page or the state chapter of the Chamber of Commerce.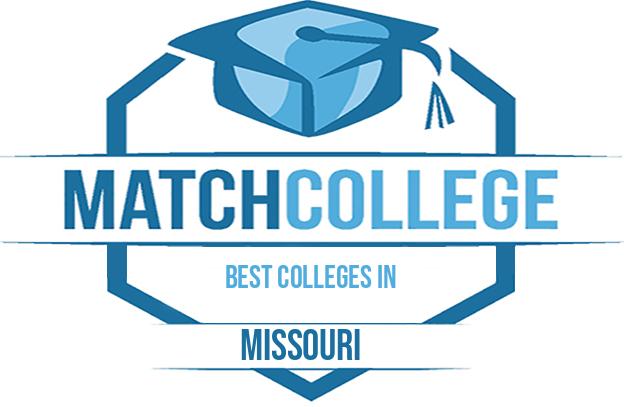 In addition to the University of Missouri School System, there are other publically funded institutions within the Missouri border. These schools operate independently of one another rather than have a centralized organization manage them. The three largest public institutions not part of the UMSS are:
The state of Missouri is also home to many private institutions. These institutions operate independent of the state. Often the schools will have a specific purpose or intention in their founding that drives the direction and educational offerings of the school. A large number of these institutions have been in operation for over one hundred years, with some quickly approaching their bicentennial. The three largest private institutions are:
The University of Missouri School System was founded in 1963 when the University of Kansas City, a private institution, was acquired and renamed the University of Missouri – Kansas City, and joined the University of Missouri as a centralized state run institution. The University of Missouri School System currently operates four universities:
In addition to the various four year institutions, Missouri has many two year colleges, technical and vocational schools and privately operated career schools. Many of the community colleges are state run and operate as feeder schools into four year institutions, usually through an agreement of curriculum that guarantees entry or allows for credit transfer. Career, technical and vocational schools assist students in obtaining the skills necessary to perform jobs in a chosen field.
2021 Best Colleges in Missouri
2021 Top Missouri Colleges
MatchCollege has created a suite of proprietary search tools to help students looking to apply to colleges in Missouri quickly find information about both 2-year colleges and 4-year universities.  The latest published data from the DOE will help you navigate the sea of information in an efficient manner.  A quick information request from any number of accredited colleges in Missouri will generate an application and/or admissions information directly to you in a secure fashion.  You can then elect to speak to an admissions officer as you see fit.
Degree Breakdown State of Missouri
Doctoral or
Professional degree

61,370 3.0%

Master's
Degree

48,380 2.3%

Bachelor's
Degree

551,200 1.0%

Associate's
Degree

59,430 2.1%

Postsecondary
Nondegree award

184,900 1.7%

Some college,
No degree

65,460 2.1%

High school diploma or
Equivalent

1,002,970 0.7%

No formal
Educational credential

738,520 0.7%
Source: Bureau of Labor Statistics
Browse Schools by Career in Missouri
Follow the links below to get information on accredited schools in our database that offer programs or degrees.
College Student Resources
Take the time to utilize the hundreds and hundreds of resources we have compiled to help you determine what criteria is important for you and which college supports those objectives. Accounting for your unique learning styles, aspirations, and goals will prove to be a valuable exercise. The resources below will help provide a great starting point for most students.