Top Colleges in Utah
Finding a full list of colleges in Utah in a quick, efficient manner is a snap with MatchCollege.  Our unique educational portal includes information for every accredited college in Utah including public colleges, private universities, community colleges, trade schools, and liberal arts schools across the Utah state college system.  In addition to the college profiles and associated data, we have taken the process a step farther to include college degree programs offered by schools.  A simple request from any of these schools generates an admissions packet to be sent to you.  The packet will provide you with additional grist to determine if the school fits you and vice versa.  Only then can you elect to consult an admissions counselor at the school to move the process forward.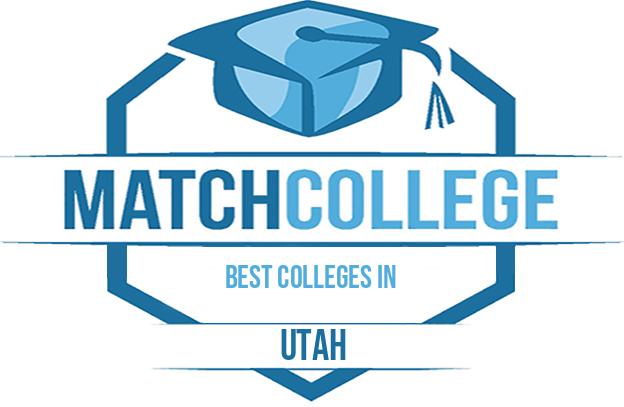 The state of Utah has a number of public and private post-secondary and graduate institutions, though overall the number of schools available is limited due to the relatively low population of the state in relation to its size. The state's largest city, Salt Lake City, is also its capital and is one four cities in the state that surpass 100,000 residents, with the others being West Valley City, Provo and West Jordan. The state borders Nevada to the west, Arizona to the south, Colorado to the east, Wyoming to the northeast and Idaho to the North.
Utah State University (Logan)
Utah State University - Brigham City
Utah State University - Tooele
Utah State University - Uintah Basin (Vernal and Roosevelt)
There are a few private nonprofit institutions in the state, the most notable of which is Brigham Young University, which operates several campuses throughout the United States but its central location is in Provo. Brigham Young University is considered one of the best institutions in its area, and is priced affordably for a private institution. The school is founded an Mormon tradition and is named for one of the founders of the religion.
In addition to the four year institutions found throughout the state, utah also is home to a number of community colleges and career schools. Community colleges provide transfer opportunities as well as career educations, typically in a large number of fields reflective of community needs, with programs resulting in two year degrees. Private career schools provide focused education in high demand fields, with programs typically taking a year or less to complete with the purpose of allowing the graduate to immediately enter the workforce upon program completion. Such schools can be found throughout the state and typically assist in job placement after graduation.
The most populous city in Utah is Salt Lake City, followed by West Valley City, Provo, and West Jordan.  While the most populous county in Utah is Salt Lake County with Utah County and Davis County a distant second and third.   If you are interested in visiting the state of Utah, consider visiting their state page or the state chapter of the Chamber of Commerce.
2021 Best Colleges in Utah
2021 Best Colleges in Utah
The first order of business to finding your perfect college match is to understand your unique priorities, strengths, passions, and interests.  By taking the time to understand what motivates you, your college search will be far easier and more complete.  The proprietary search tools found only with MatchCollege will help student in Utah quickly access data on an array of 2-year colleges and 4-year universities.  The most current published data from the DOE allows students to determine what is best based on a unique set of criteria.  Variables that may be important to you include the following items: 3D campus tour, tuition, financial aid, student to teacher ratios, sports programs, enrollment trends, degree programs, attendance statistics, and more for top ranked Utah colleges.  Find out today what colleges are in the State of Utah and how well they align with your personal goals and aspirations.
Utah operates a number of state funded colleges and universities, though it lacks a unified state university system. Many of the schools are master degree institutions dedicated primarily to the awarding of graduate degrees. Utah State University is the closest to a comprehensive state university system, with four campuses and a large number of programs. Utah State University is Utah's only land grant institution.
Degree Breakdown State of Utah
Doctoral or
Professional degree

30,850 4.7%

Master's
Degree

19,580 4.6%

Bachelor's
Degree

281,780 1.0%

Associate's
Degree

31,210 1.9%

Postsecondary
Nondegree award

79,600 2.2%

Some college,
No degree

36,770 2.8%

High school diploma or
Equivalent

513,260 0.9%

No formal
Educational credential

331,410 0.9%
Source: Bureau of Labor Statistics
Browse Schools by Career in Utah
Follow the links below to get information on accredited schools in our database that offer programs or degrees.
College Student Resources
Get access to hundreds of free educational resources and quality career guides for high school students and Alaska college graduates. Our tools include exclusive research, tips and resources to find the perfect college match for you based on your personal criteria. The key to finding your perfect college match is to understand your personal criteria, learning style, career objectives, and vocational goals before selecting a school. Utilize our resources below to make the most of your educational experience.