Top Colleges in New Jersey
The state of New Jersey, also known as the Garden State, is home to some of the oldest colleges in the United States. On the same note, New Jersey was the last state to implement a state university system.  The state is home to several urban centers, such as Newark and Jersey City, and is a short drive or train ride away from New York City, Eastern Pennsylvania and Delaware.  Known for its scenic beaches and large residential areas, New Jersey stands apart as a destination for higher education.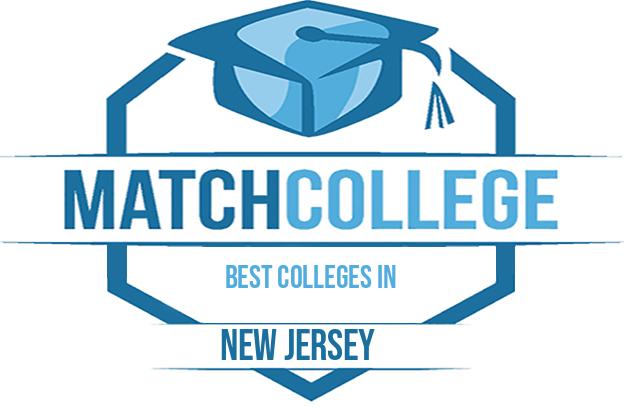 The state of New Jersey operates many public colleges and universities. These universities have varying specialties, some are liberal arts colleges, others are more research oriented, all of them are publically funded and offer New Jersey residents opportunities for higher education as well as for out of state applicants.
Aside from the public higher education offerings provided by New Jersey, there are a large number of private institutions available to students. Among them are some of the most prestigious in the United States. These schools provide varying educational methods, focuses, and opportunities. Students considering schools in New Jersey may wish to look at the storied private institutions that the state houses.
Though New Jersey has many state colleges and universities it operates, only one qualifies as a system. Rutgers University was founded in 1766 and is the eight oldest colleges in the United States. Originally run by the Dutch Reformed Church, the school was taken over by the state when the legislature passed two acts 1945 and 1956. After the school became a public university, two more campuses were absorbed by Rutgers, forming New Jerseys State University System.
The State of New Jersey also provides community colleges throughout the state to provide its residents with educational and vocational opportunities. Private vocational and career schools are also found throughout the state, offering targeted educations for immediate job placement. All in all the state of New Jersey has something for everyone in regards to education.
The most populous city in New Jersey is Newark, followed by Jersey City and Paterson.  While the most populous county in New Jersey is Bergen County with Middlesex County and Essex County close behind.   If you are interested in visiting the state of New Jersey, consider visiting their state page or the state chapter of the Chamber of Commerce.
2021 Best Colleges in New jersey
What Colleges Exist in New Jersey?
Aggregating a quality list of accredited colleges that exist in the State of New Jersey has never been easier.  In fact, MatchCollege has aggregated data to create an extensive portal for all school types that include private colleges, public universities, community colleges, and liberal arts schools throughout the New Jersey state college system.  Top ranked colleges in New Jersey are listed in an easy to read format to help you decipher key information that is critical to you and your educational objectives.
Finding the Best College in New Jersey
One-of-a-kind search technology help students navigate the colleges in New Jersey and quickly access information about 4-year colleges and two-year colleges.  With the latest published data, we help millions of students every year find their perfect college match.  Criteria students use to find a school include tuition, enrollment trends, available degree programs, financial aid trends, student to teacher ratios, sports programs, online learning degrees, attendance statistics, and 3D campus tours.  Find out today what colleges exist in New Jersey, how much tuition is for a private college, public university trends, and college degrees are the best fit for you.
Degree Breakdown State of New jersey
Doctoral or
Professional degree

111,740 2.7%

Master's
Degree

66,140 2.0%

Bachelor's
Degree

900,700 1.0%

Associate's
Degree

85,310 1.9%

Postsecondary
Nondegree award

232,770 1.4%

Some college,
No degree

117,640 1.7%

High school diploma or
Equivalent

1,357,290 0.7%

No formal
Educational credential

1,035,220 0.6%
Source: Bureau of Labor Statistics
Browse Schools by Career in New Jersey
Follow the links below to get information on accredited schools in our database that offer programs or degrees.
Medicine & Healthcare
College Student Resources
Spend your time wisely and take the necessary steps to understand your unique priorities, career objectives, learning preferences, vocational goals, and aspirations prior to deciding on a particular college. Get smart by finding interesting educational resources and associated degree insights curated by our experienced team. With thousands of articles and resources to research, you will closer than ever to your perfect college match. Consider starting with any of the articles below and sharing them with trusted friends to help you find your college match.