Top Colleges in South Carolina
Performing research on universities in the State of South Carolina has never been more straightforward.  Utilizing our extensive portal will allow ready access to private colleges, public universities, community colleges, liberal arts schools, trade schools, and technical colleges across the South Carolina state college system.  Top ranked colleges in South Carolina are indexed to be found with ease and make the most of your research time.
The State of South Carolina, through somewhat small in area, is home to many institutions of higher learning.  The state itself, bordering the Atlantic Ocean, North Carolina and Georgia, is a gateway to the southern United States. It is the 24th largest in the United States in terms of population and has a long, if not somewhat contentious history with regards to other states and the federal government. Columbia is the state's largest city as well as its capital.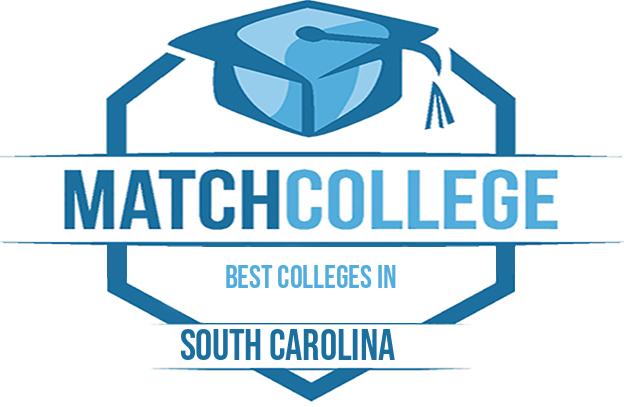 Private institutions found in South Carolina offer a variety of educational methods, some are liberal arts colleges, and some are graduate studies institutions, while others were founded in faith based principles. These schools generally tend to have a low number of enrolled students, higher tuition costs, and a better student to teacher ratio. These schools offer an alternative to the public school system, and can provide an educational experience that is more conducive for certain students.
Additionally Arizona supports to institutions of higher learning designated for Native American populations. Diné College is a community college located on a Navajo Indian reservation that spans Arizona, New Mexico and Utah with the main campus located in Tsaile, Arizona. The second is the Tohono O'odham Community College, located in Sells, Arizona, which serves as a community college and vocational school for the Tohono O'odham Indians. Though the school is open to any individuals wishing to attend, its roots are grounded in the traditions of the Tohono O'odham.
The University of South Carolina System was established in 1957 to increase the educational opportunities for residents throughout the state. The system is comprised of 8 schools, totaling about half of all the public 4 year institutions in the state. The system is the largest institution of higher learning in the state, serving approximately 44,000 students per year.
Additionally, South Carolina is served by a comprehensive community college system providing vocational and associate level educations to students at a low cost. Community colleges are also beneficial for low cost general education studies covering the first two years of a four year education and allow students to transfer to four year institutions. Vocational programs are also available through private schools specializing in specific fields that offer certificate or diploma programs and prepare students for work in entry level positions of their chosen field. Such programs tend to last a year or less.
The most populous city in South Carolina is Columbia, followed by Charleston and North Charleston.  While the most populous county in South Carolina is Greenville County with Richland County and Charleston County close behind.   If you are interested in visiting the state of South Carolina, consider visiting their state page or the state chapter of the Chamber of Commerce.
2021 Best Colleges in South carolina
Finding the Best College in South Carolina
Get connected with the very best college in South Carolina today with MatchCollege.  Determining the top school for you requires a deep knowledge of your goals and aspirations, plus top-notch research tools.  Our proprietary search tools can help you quickly gather information about accredited colleges in in South Carolina from small two-year colleges to large 4-year universities.  Access the latest published information from the DOE on tuition, online degree programs, financial aid, student to teacher ratios, sports programs, enrollment trends, and college degrees for top ranked South Carolina colleges.
Learn more about South Carolina colleges today with MatchCollege.  A simple request will yield an admissions packet sent your direction from any number of accredited colleges via MatchCollege.  Select the best schools for you with a quick search and connect with a school's admissions team on your terms.
Degree Breakdown State of South carolina
Doctoral or
Professional degree

43,050 1.5%

Master's
Degree

29,490 1.7%

Bachelor's
Degree

341,290 0.8%

Associate's
Degree

45,840 1.9%

Postsecondary
Nondegree award

115,470 1.4%

Some college,
No degree

43,990 1.7%

High school diploma or
Equivalent

748,030 0.8%

No formal
Educational credential

560,980 0.7%
Source: Bureau of Labor Statistics
Browse Schools by Career in South Carolina
Follow the links below to get information on accredited schools in our database that offer programs or degrees.
College Student Resources
Connect with state agencies or hundreds of our free educational resources backed up by research and empirical evidence. Take the time to begin your research with a handful of college articles to whet your educational appetite and get the most out of your strengths and talents with MatchCollege.