Contact Information
General Contact
Admissions Office
Financial Aid Office
STUDENT TEACHER RATIO
16:1
FINANCIAL AID AWARD AVG.
$6,343
Average Grants + Scholarship Aid Awarded to Undergraduate Students
Percent of Full-Time Undergraduates Receiving Financial Aid
Percent of Students Paying In-State Tuition vs Out-of-State Tuition
Virtual Tour of Campus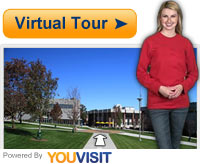 University of South Carolina – Beaufort
Also known as USC Beaufort
471 University Pkwy, Aiken, SC
University of South Carolina - Beaufort provides a variety of educational opportunities for students to guide them in their growth and development. The school is located in Bluffton, South Carolina and publically funded. USC Beaufort has a yearly student enrollment of about 1,800.
Areas of study offered at USC Beaufort include:
Business Administration
Nursing
Early Childhood Education
Hospitality Administration and Management
Social Sciences
The admissions process will begin with the submission of an application, transcripts, and standardized test scores, which are then evaluated by admissions officials. A SAT or ACT exam may be required prior to applying, with scores within the range of 840 to 1020 on the SAT and in a range of 17 to 22 for the ACT exam is common among students admitted to this school. This school has an acceptance rate of 74% of which only 41% chose to attend. More information from the admissions office can be found here.
Tuition & fees at this school vary for in-state and nonresidents. In-state tuition costs around $9,000 per year, while out-of-state tuition costing $19,000 annually. Housing is available for students and costs about $5,200 each year. Students attending University of South Carolina - Beaufort may qualify for aid which is generally loans, grants, scholarships and work study programs.
Athletic programs are available at University of South Carolina - Beaufort through the NAIA, allowing students to participate in intercollegiate athletics. Athletic programs that are available may include:
Baseball (NAIA Division II)
Golf (NAIA Division II)
Track and Field, Outdoor (NAIA Division II)
Track and Field, X-Country (NAIA Division II)
Students should visit the school's http://www.uscb.edu to see additional information.
Admission Requirements & Details
The information regarding admissions below may provide a better idea of the students University of South Carolina – Beaufort accepts. The details may include application requirements and recommendations, as well as any AP college credits that may be transferred.
College Credits Accepted
Dual Credits
Life Experience Credits
AP Course Credits
Student Enrollment
Total enrollment at University of South Carolina – Beaufort is around 2,100 students, where graduate students make up roughly 20% of the student body.
Estimated Costs & Financial Aid
The average "out of pocket" cost of attendance, after any grants and scholarships are considered, is around $16,700. To calculate a more personalized cost visit the net price calculator. There is also a $40 application fee for students applying to the school. The figures listed below are for informational purposes only and do not represent current or future tuition, fees, and expenses.
Tuition & Fees Information
Tuition estimates per year:

In-State: $10,000-$12,000
Out-of-State: $21,000-$25,670

Part-time students are charged:

State Residents: $430-$520 per credit unit
Nonresidents: $890-$1,100 per credit unit
Financial Aid Details
The table listed below helps break down the types of financial aid students receive and the percent receiving aid, as well as the average amount of aid per student per year.
| | Percent of Students | Average Amount |
| --- | --- | --- |
| Any Financial Aid | 93% | - |
| Receiving Grants & Scholarships | 87% | $6,695 |
| Receiving Student Loans | 71% | $6,747 |
Academics & Student Services
Student Services
To help students and recent graduates, University of South Carolina – Beaufort may provide student services like those listed below:
Online course work available
Classes offered on nights and weekends
Career path counseling
Employing students to lower education costs
Employment search assistance
Specialized Programs & Accreditations
Bachelor's Degree in Nursing (BSN) Program

* Accredited by the Commission on Collegiate Nursing Education (since 2009)

Nursing (MSN, DSN) Program

* Accredited by the Commission on Collegiate Nursing Education (since 2009)

Elementary and Secondary School Teacher Education Program

* Accredited by the National Council for Accreditation of Teacher Education (since 2008)
Intercollegiate Athletics
USC Beaufort is a Member of National Association of Intercollegiate Athletics (NAIA), with many of the sports being in the NAIA Division II classification. The most popular sports played are listed below:
Baseball (Florida Sun Conference)
Golf
Soccer
Softball
Track and Field, Outdoor
Track and Field, X-Country
Programs Offered
The program list below is organized by areas of study. The programs that have a link will direct you to the program's profile page where you can learn more about education requirements and career pathways.
Get more information about the programs offered by University of South Carolina – Beaufort by clicking the request information to the right.
(C) Certificate or Award | (A) Associate's | (B) Bachelor's | (M) Master's Degree | (D) Doctorate (PhD,...)
Other 4-Year Public Colleges
The list of schools below have been selected by researching which schools offer similar programs to University of South Carolina – Beaufort.
Also, check out our college lists below, which can help students compare schools to one another:
Contact Information
General Contact
Admissions Office
Financial Aid Office