Contact Information
General Contact
Admissions Office
Financial Aid Office
STUDENT TEACHER RATIO
17:1
DEGREE OFFERED ONLINE
100
FINANCIAL AID AWARD AVG.
$6,499
Average Grants + Scholarship Aid Awarded to Undergraduate Students
Percent of Full-Time Undergraduates Receiving Financial Aid
Percent of Students Paying In-State Tuition vs Out-of-State Tuition
Virtual Tour of Campus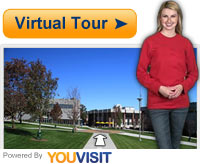 University of South Carolina – Columbia
1 University Boulevard, Bluffton, SC
University of South Carolina at Columbia is a four-year institution of higher education that offers 324 academic degree programs at the bachelor's, master's and doctoral levels. The university is considered a top-tier research institution. Since 1805, the university has grown the "Horseshoe" area of its campus from a few buildings to 11 buildings. The university is now expanding its campus to accommodate growth in its research initiatives that focus on nanotechnology, health sciences, the environment, information technologies, and more. This expansion has been dubbed "Innovista Research District" and promises to raise the state's per-capita income through high-paying jobs in these research and business areas.
In addition to its main campus in Columbia, the University of South Carolina has four-year campuses in Aiken, Beaufort and Upstate (Spartanburg-Greenville) South Carolina. It also has two-year campuses in Lancaster, Sumter, and Salkehatchie (Allendale and Walterboro).
The faculty at the University of South Carolina at Columbia is outstanding, having generated more than $218 million in funding for research, training programs and outreach in 2010.
History
The University of South Carolina at Columbia was founded as "South Carolina College" in 1805. It was chartered as the "University of South Carolina" in 1906. The school underwent many changes and closings during the Civil War, Reconstruction and other challenging events in American history. The university continued to grow throughout its history, building a reputation as a top-notch research institution.
Academics
The athletic calendar of the University of South Carolina at Columbia follows the semester format, with fall, spring and summer semesters.
Colleges and Schools
The University of South Carolina at Columbia has 14 degree-granting colleges and schools:
College of Arts and Sciences
Moore School of Business
College of Education
College of Engineering and Computing
The Graduate School
College of Hospitality, Retail and Sport Management
School of Law
School of Mass Communications and Information Studies
School of Medicine
School of Music
College of Nursing
College of Pharmacy
Arnold School of Public Health
College of Social Work
Student Life
In addition to the 20 fraternity and sorority houses in the University of South Carolina's "Greek Village," students at the university can get involved in numerous student groups, clubs, organizations and activities. There are also support programs that help students keep on track academically, including:
Academic Centers of Excellence in the residence halls
Student Success Center at Thomas Cooper Library
Supplemental Instruction from peers for core courses
The Sophomore Initiative
Students at the University of South Carolina already have a host of support services at their disposal, but will benefit from the unprecedented growth that is taking place at the school. There are many brand-new and still-developing facilities that include a state-of-the-art Wellness and Fitness Center, the Academic Enrichment Center for Gamecock student-athletes, a new riverfront baseball stadium, and more.
Traditions
The athletic nickname for the University of South Carolina's intercollegiate teams is the "Gamecocks." Its school colors are garnet and black.
Athletics
The University of South Caroline "Gamecock" athletics teams compete in several intercollegiate sports, including:
Men's Sports:
Baseball
Basketball
Football
Golf
Soccer
Swimming and Diving
Tennis
Track and Field
Women's Sports:
Basketball
Cross Country
Equestrian
Golf
Soccer
Softball
Swimming and Diving
Tennis
Track and Field
Volleyball
Satellite Campuses
In addition to its flagship campus in Columbia, South Carolina, the University of South Carolina has satellite campuses in South Carolina at:
Aiken
Beaufort
Lancaster
Salkehatchie
Sumter
Union
Upstate (Spartanburg)
Community Life
The Columbia campus of the University of South Carolina is located in the heart of the state's capital. It offers students and visitors many opportunities for exploration including entertainment venues, sports and recreation, shopping, the arts, and more.
The Columbia campus itself offers many activities for diversion. The McKissick Museum has many art exhibits. The School of Music has a full roster of performances throughout the year. There are also performances in theatre, music and dance from the university's Koger Center for the Arts. Additionally, the Colonial Life Arena offers many concerts, rodeos, monster truck shows, and Gamecock sporting events.
Admission Requirements & Details
The admissions information below may provide a better idea of the applicants University of South Carolina – Columbia accepts. The details may include application requirements and recommendations, as well as any college or dual credits that may be transferred.
College Credits Accepted
Dual Credits
AP Course Credits
Student Enrollment
University of South Carolina – Columbia has a total student population of about 35,000. The student body is made up of 77% undergraduate students and 17% graduate students.
Estimated Costs & Financial Aid
The average "out of pocket" cost of attendance, after any grants and scholarships are considered, is around $20,200. To calculate a more personalized cost visit the net price calculator. There is also a $65 application fee for students applying to the school. The figures listed below are for informational purposes only and do not represent current or future tuition, fees, and expenses.
Tuition & Fees Information
Tuition estimates per year:

In-State: $12,000-$15,000
Out-of-State: $34,000-$40,230

Charges for part-time students are:

State Residents: $510-$610 per credit unit
Nonresidents: $1,400-$1,700 per credit unit
Financial Aid Details
The table below breaks down the types of financial aid, the percent of students receiving aid, and average amount of aid per student per year.
| | Percent of Students | Average Amount |
| --- | --- | --- |
| Any Financial Aid | 91% | - |
| Receiving Grants & Scholarships | 84% | $6,642 |
| Receiving Student Loans | 49% | $8,750 |
Academics & Student Services
Student Services
To support students and graduates, University of South Carolina – Columbia may provide services like those listed below:
Online classes
Night and weekend classes available
Career path counseling
Work study style employment
Assisting students to find work
Child care
Specialized Programs & Accreditations
Campus: University of South Carolina – Columbia
Art and Design Program
Clinical Psychology (Ph.D.) Program
Dance Program
Health Services Administration Program
Law Program
Medical (M.D.) Program
Music Program
Nurse Anesthetist (CRNA) Program
Bachelor's Degree in Nursing (BSN) Program
Nursing (MSN, DSN) Program
Master's in Public Health (M.P.H.) Program
School Psychology (Ph.D.) Program
Speech-Language Pathology Program
Elementary and Secondary School Teacher Education Program
Theatre Program
Campus: South Carolina College of Pharmacy
Pharmacy (Pharm. D.) Program

* Accredited by the Accreditation Council for Pharmacy Education (since 2010)
Intercollegiate Athletics
University of South Carolina – Columbia is a Member of National Collegiate Athletic Association (NCAA), with many of the sports belonging to the NCAA Division I-FBS classification. The most popular sports played are listed below:
Baseball (Southeastern Conference)
Basketball (Southeastern Conference)
Track and Field (Southeastern Conference)
Football (Southeastern Conference)
Golf
Soccer
Softball
Swimming and Diving
Tennis
Volleyball
Beach Volleyball
Equestrian
Programs Offered
The program list below is organized by areas of study. The programs that have a link will direct you to the program's profile page where you can learn more about education requirements and career pathways.
Get more information about the programs offered by University of South Carolina – Columbia by clicking the request information to the right.
(C) Certificate or Award | (A) Associate's | (B) Bachelor's | (M) Master's Degree | (D) Doctorate (PhD,...)
Other 4-Year Public Colleges
The list of schools below have been selected by researching which schools offer similar programs to University of South Carolina – Columbia.
Also, you can compare schools by looking through our list of colleges & universities:
Contact Information
General Contact
Admissions Office
Financial Aid Office