Contact Information
General Contact
Admissions Office
Financial Aid Office
STUDENT TEACHER RATIO
14:1
FINANCIAL AID AWARD AVG.
$3,345
Average Grants + Scholarship Aid Awarded to Undergraduate Students
Percent of Full-Time Undergraduates Receiving Financial Aid
Percent of Students Paying In-State Tuition vs Out-of-State Tuition
Virtual Tour of Campus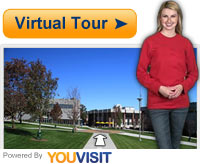 University of South Carolina – Lancaster
Columbia-Campus, Columbia, SC
The University of South Carolina Lancaster offers higher education to individuals living in the Lancaster area. At the heart of this mission is to help students prepare for a better future and contribute to the improvement of society. The university's curriculum is grounded in the liberal arts and focused on preparing students to continue their education in the University and throughout life.
The cost of a higher education is affordable. Full-time tuition is $3,045 for state residents and $7,620 for out of state residents.
The University of South Carolina Lancaster offers many outstanding degree programs. Associate degrees are offered in Cardiovascular Technology, Chemical Engineering, Civil Engineering, Classics, Comparative Literature, Computer Engineering, Computer Information Systems, Computer Science, Dance, Economics, Early Childhood Education, Electrical Engineering, Engineering Science, Management, and many other subjects.
Students can also compete in athletics at the University of South Carolina. Collegian sports are offered in baseball, golf, soccer, softball, and tennis. A pool and gym are also available so that everyone on campus can exercise.
The college also has a Travel Study Program that allows students to earn credit and travel. Recently, students have traveled to Mexico, China, Italy, France, and Spain. New trips are being planned such as an adventure that would follow the steps of Lewis and Clark as they explored what was then the western wilderness of the young United States.
While academics are important, what one learns outside of class is also important. What you get out of college largely depends on how much you put into it.
Admission Requirements & Details
The information regarding admissions below may give you an idea of the candidates University of South Carolina – Lancaster accepts. The details may include admissions application requirements and recommendations, as well as any college or dual credits that may be transferred.
College Credits Accepted
Dual Credits
AP Course Credits
Student Enrollment
The total student enrollment at University of South Carolina – Lancaster is about 1,500, with undergraduate students making up about 100% of the total student population and graduate students making up the rest.
Estimated Costs & Financial Aid
The average "out of pocket" cost of attendance, after any grants and scholarships are considered, is around $8,500. To calculate a more personalized cost visit the net price calculator. There is also a $40 application fee for students applying to the school. The figures listed below are for informational purposes only and do not represent current or future tuition, fees, and expenses.
Tuition & Fees Information
Annual tuition range estimates:

State Residents: $7,200-$8,600
Out-of-State: $18,000-$21,410

Charges for part-time students are:

In-State: $300-$360 per unit
Out-of-State: $740-$890 per unit
Financial Aid Details
The table listed below helps break down the types of financial aid students receive and the percent receiving aid, as well as the average amount of aid per student per year.
| | Percent of Students | Average Amount |
| --- | --- | --- |
| Any Financial Aid | 96% | - |
| Receiving Grants & Scholarships | 95% | $7,029 |
| Receiving Student Loans | 40% | $4,829 |
Academics & Student Services
Student Services
To help students and alumni, University of South Carolina – Lancaster may provide student services like those listed below:
Distance learning
Remedial instructional courses
Counseling assistance
Work study style employment
Employment search assistance
Intercollegiate Athletics
University of South Carolina – Lancaster is a Member of National Junior College Athletic Association (NJCAA), with many of the sports belonging to the NJCAA Division I classification. The most popular sports played are listed below:
Programs Offered
The program list below is organized by areas of study. The programs that have a link will direct you to the program's profile page where you can learn more about education requirements and career pathways.
Get more information about the programs offered by University of South Carolina – Lancaster by clicking the request information to the right.
(C) Certificate or Award | (A) Associate's | (B) Bachelor's | (M) Master's Degree | (D) Doctorate (PhD,...)
Health and Clinical Professions
Liberal Arts and Sciences
Security and Protective Services
Other 4-Year Public Colleges
The list of schools below have been selected by researching which schools offer similar programs to University of South Carolina – Lancaster.
Also, check out our college lists below, which can help students compare schools to one another:
Contact Information
General Contact
Admissions Office
Financial Aid Office