Contact Information
General Contact
Admissions Office
Financial Aid Office
STUDENT TEACHER RATIO
13:1
FINANCIAL AID AWARD AVG.
$4,620
Average Grants + Scholarship Aid Awarded to Undergraduate Students
Percent of Full-Time Undergraduates Receiving Financial Aid
Percent of Students Paying In-State Tuition vs Out-of-State Tuition
Virtual Tour of Campus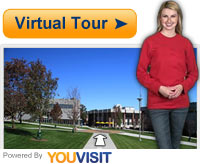 Montana Tech – College of Technology
Also known as Butte Academy of Beauty
303 W Park St, Butte, MT
Montana Tech – College of Technology is a renowned institution highly esteemed for its century-old tradition of academic excellence. It is one of the prominent colleges in the field of science and engineering.
Since it was established in 1889 as Montana State School of Mines, Montana Tech has grown into a progressive and dynamic institution. Until now, it continues to adhere to its mission to provide high quality education and produce exceptional graduates.
This institution offers world-class master's degree, bachelor's degree, associate degree and certificate programs. Some of its unique programs are B.S. degree in geophysical engineering, B.S. degree in metallurgical engineering and B.S. in petroleum engineering. These programs are designed to meet the current needs of the society and industry.
Montana Tech is divided into four distinct schools and colleges: School of Mines and Engineering; College of Letters, Sciences, and Professional Studies; College of Technology; and Graduate School. Graduates from any of these schools and colleges attain high job placement rate and enjoy lucrative jobs in the different fields. In fact, many of the graduates have become leaders in resource and energy industries.
Despite emphasis on academic excellence, Montana Tech also provides opportunities for students to be involved in extracurricular activities and events such as fitness and recreation, arts, live performances and festivals. Students may also be involved in several clubs and organizations. Moreover, in support of the students' career development, the Career Services office assists students in exploring job opportunities, career preparation and connecting to employers.
Admissions http://www.mtech.edu/admissions/
Academics http://www.mtech.edu/admissions/first-year/degree-search.htm
Admission Requirements & Details
The admission details below may give you an idea of the candidates Montana Tech – College of Technology accepts. The details may include admissions application requirements and recommendations, as well as any college credits that may be transferred.
College Credits Accepted
Dual Credits
Life Experience Credits
AP Course Credits
Estimated Costs & Financial Aid
The average "out of pocket" cost of attendance, after any grants and scholarships are considered, is around $10,000. To calculate a more personalized cost visit the net price calculator. There is also a $30 application fee for students applying to the school. The figures listed below are for informational purposes only and do not represent current or future tuition, fees, and expenses.
Tuition & Fees Information
Annual tuition estimates are:

State Residents: $2,600-$3,100
Out-of-State: $8,300-$10,020

Part-time students are charged:

State Residents: $170-$200 per credit unit
Nonresidents: $410-$490 per credit unit
Financial Aid Details
The table listed below helps break down the types of financial aid students receive and the percent receiving aid, as well as the average amount of aid per student per year.
| | Percent of Students | Average Amount |
| --- | --- | --- |
| Any Financial Aid | 85% | - |
| Receiving Grants & Scholarships | 64% | $4,082 |
| Receiving Student Loans | 50% | $4,654 |
Academics & Student Services
Student Services
To help students and alumni, Montana Tech – College of Technology may provide services like:
Online course work available
Remedial instructional courses
Academic counseling for students
Employing students to lower education costs
Employment search assistance
Programs Offered
The program list below is organized by areas of study. The programs that have a link will direct you to the program's profile page where you can learn more about education requirements and career pathways.
Get more information about the programs offered by Montana Tech – College of Technology by clicking the request information to the right.
(C) Certificate or Award | (A) Associate's | (B) Bachelor's | (M) Master's Degree | (D) Doctorate (PhD,...)
Contact Information
General Contact
Admissions Office
Financial Aid Office