Contact Information
General Contact
Admissions Office
Financial Aid Office
STUDENT TEACHER RATIO
29:1
FINANCIAL AID AWARD AVG.
$2,907
Average Grants + Scholarship Aid Awarded to Undergraduate Students
Percent of Full-Time Undergraduates Receiving Financial Aid
Percent of Students Paying In-State Tuition vs Out-of-State Tuition
Virtual Tour of Campus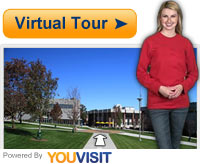 Orange Coast College
43600 Mission Blvd, Fremont, CA
Orange Coast College (OCC) is a two-year community college located near the coastline south of Los Angeles, in Costa Mesa, California. OCC has more than 130 academic and career training programs that lead to a certificate of achievement or an associate's degree. OCC prepares a significant number of its students for successful transfer into the University of California and California State University systems, as well as private colleges and universities nationwide.
OCC has state-of-the art classrooms with the latest technology, and the OCC faculty provides different teaching methods for different learning styles, as well as various lectures and labs. OCC offers both on campus and online classes.
Career and certificate programs at OCC range from accounting to airline service careers, aviation pilot training to jewelry design or Web design, computer programming to dental assisting, from early childhood education to emergency medical technician, and hotel management to professional mariner training, welding, and many more.
History
Orange Coast College was established in 1948 with 500 students enrolled. Over the years, it has grown into one of the nation's largest community colleges, with thousands of students enrolled each semester.
Academics
The academic calendar for Orange Coast College follows the semester format, with fall, spring and summer semesters. The fall and spring semesters are 16 weeks in length. OCC's summer session offers six and eight-week classes, which begin in June. A short winter intersession is also sometimes offered.
Colleges and Schools
The academic study areas at Orange Coast College are grouped into divisions, rather than into colleges and schools. The OCC academic divisions are:
Business & Computing
Consumer & Health Sciences
Counseling Services
Literature & Languages
Mathematics & Sciences
Physical Education & Athletics
Social & Behavioral Sciences
Technology
Visual & Performing Arts
Student Life
Many student clubs are available at the OCC campus, as well as leadership opportunities through student government. The latest news and events on campus can be found in the "Coast Report," the student newspaper. Intramural and intercollegiate sports are available.
Student services and amenities at OCC include an assessment center, children's center, bookstore, counseling, special services for people with disabilities, student health, computing, a veterans office, student success center, and more.
There is no on-campus housing available, but several dining options are available.
Traditions
The OCC school colors are blue, white and orange (gold). The school mascot is the pirate.
Athletics
The Orange Coast College "Pirates" athletics teams compete in several intercollegiate sports, including:
Men's Sports:
Baseball
Basketball
Crew
Cross Country
Football
Golf
Soccer
Swimming
Tennis
Track and Field
Volleyball
Women's Sports:
Basketball
Crew
Cross Country
Soccer
Softball
Swimming
Tennis
Track and Field
Volleyball
Water Polo
OCC has recently completed construction of a state-of-the-art, two-story Fitness Complex that boasts a multipurpose room/gymnasium, training facility for sports medicine, equipment and cardio rooms, fitness studios and classrooms.
Community Life
Orange Coast College is located near the beautiful beaches and harbors of Orange County in Southern California, and has a large community sailing program.
The Recycling Center located on the OCC campus accepts donated recyclables from the community, and donates profits to scholarships for OCC students.
Many of the facilities on the OCC campus may be rented to community groups for events.
Admission Requirements & Details
The admission details below may give an overview of the candidates Orange Coast College accepts. The details may include admissions application requirements and recommendations, as well as any college credits that may be transferred.
College Credits Accepted
Dual Credits
Life Experience Credits
AP Course Credits
Estimated Costs & Financial Aid
The average "out of pocket" cost of attendance, after any grants and scholarships are considered, is around $6,100. To calculate a more personalized cost visit the net price calculator. The figures listed below are for informational purposes only and do not represent current or future tuition, fees, and expenses.
Tuition & Fees Information
Annual tuition estimates are:

State Residents: $1,100-$1,300
Out-of-State: $7,800-$9,302

Part-time students are charged:

In-State: $46-$55 per unit
Out-of-State: $320-$390 per unit
Financial Aid Details
The financial aid table below details the types of financial aid, along with the percent of students receiving aid, and on average the amount of aid per student per year.
| | Percent of Students | Average Amount |
| --- | --- | --- |
| Any Financial Aid | 51% | - |
| Receiving Grants & Scholarships | 50% | $5,352 |
| Receiving Student Loans | 1% | $4,422 |
Academics & Student Services
Student Services
To support students and graduates, Orange Coast College may provide services to students like:
Online course work available
Weekend and night classes available
Remedial courses
Academic counseling for students
Employing students to lower education costs
Assistance to find work
Day care for children
Specialized Programs & Accreditations
Dental Assistant Program

* Accredited by the American Dental Association, Commission on Dental Accreditation (since 1963)

Dietetic Technician Program

* Accredited by the Academy of Nutrition and Dietetics, Accreditation Council for Education in Nutrition and Dietetics (since 1971)

Radiology Technician Program

* Accredited by the Joint Review Committee on Education in Radiologic Technology (since 1974)
Programs Offered
The program list below is organized by areas of study. The programs that have a link will direct you to the program's profile page where you can learn more about education requirements and career pathways.
Get more information about the programs offered by Orange Coast College by clicking the request information to the right.
(C) Certificate or Award | (A) Associate's | (B) Bachelor's | (M) Master's Degree | (D) Doctorate (PhD,...)
Other Community Colleges
The list of schools below have been selected by researching which schools offer similar programs to Orange Coast College.
Also, you can compare schools by looking through our list of colleges & universities:
Contact Information
General Contact
Admissions Office
Financial Aid Office