Contact Information
General Contact
Admissions Office
Financial Aid Office
STUDENT TEACHER RATIO
20:1
FINANCIAL AID AWARD AVG.
$2,900
Average Grants + Scholarship Aid Awarded to Undergraduate Students
Percent of Full-Time Undergraduates Receiving Financial Aid
Percent of Students Paying In-State Tuition vs Out-of-State Tuition
Virtual Tour of Campus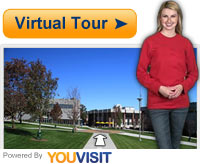 Santa Rosa Junior College
1900 Pico Blvd, Santa Monica, CA
Santa Rosa Junior College (SRJC) has two primary campuses in Sonoma County - one in Santa Rosa, and the other in Petaluma - just 52 miles north of San Francisco. SRJC is one of 108 community colleges in California. The Santa Rosa Campus is situated on a beautiful 100 acres with towering oak trees and turn-of-the-century brick buildings, offering modern classroom facilities. The Santa Rosa campus boasts a planetarium, art gallery, the Jesse Peter Native American Museum and a Summer Repertory Theatre. The Petaluma campus is situated on 40 acres and includes a Technology Academy. SRJC also has a regional Public Safety Training Center in Windsor, a 365-acre self-supporting farm near Forestville, a Culinary Arts Center in downtown Santa Rosa.
SRJC grants associate of arts (A.A.) and associate of science (A.S.) degrees. It also offers a study program for students planning to transfer to four-year colleges and universities, and more than 170 career skills certificate programs. SRJC has a basic skills program prepares students for college level courses. SRJC offers a Study Abroad Program, an award winning athletic and forensics teams, popular performing and visual arts programs, and an active student government.
The SRJC Robert Shone Farm is a self-sustaining farm in the Russian River area that generates income from the sale of products from of SRJC's vineyard, oat, sheep and swine operations. Students majoring in agriculture and forestry have many opportunities for hands-on education at the farm.
History
Founded in 1918, Santa Rosa Junior College is the tenth oldest publicly funded two-year educational institution in California. It initially had 19 students enrolled, and is now one of the largest college districts in the U.S.
In the 1960s, the college began recruiting minority students and offering ethnic studies. The college now has a very diverse faculty, staff and student body. The SRJC Foundation was established in 1969, and now awards more than 600 scholarships each year.
Academics
The academic calendar of Santa Rosa Junior College follows the semester format, with fall and spring semesters and a summer term.
Colleges and Schools
As a two-year junior college, SRJC's academic units are not divided into colleges, but rather into academic instructional departments, certificate programs, associate's degree programs, and programs for transfer preparation, job training and workforce development, and study abroad.
Student Life
The many student clubs and organizations on SRJC's campuses offer students a range of topic focuses from AG Ambassadors who guide students in service projects in agriculture to American Sign Language (ASL) clubs, and California Politics to Vocational Nursing.
Student Services at SRJC include assessment services, adult re-entry assistance, CalWORKS, Career Development Services, a tutorial center, veteran affairs, and assistance finding off-campus housing, among others.
Athletics
The SRJC "Bear Cubs" athletic teams compete in many intercollegiate sports in the junior college division, including:
Men's Sports:
Baseball
Basketball
Cross Country
Football
Golf
Soccer
Swimming
Tennis
Track and Field
Water Polo
Wrestling
Women's Sports:
Basketball
Cross Country
Soccer
Softball
Swimming
Tennis
Track and Field
Volleyball
Water Polo
Satellite Campuses
In addition to its main, Santa Rosa Campus, Santa Rosa Junior College has several satellite campuses and learning centers, including:
Petaluma Campus
SRJC Technology Academy (Petaluma, CA)
SRJC Public Safety Training Center (Windsor, CA)
SRJC Culinary Arts Center (Santa Rosa, CA)
SRJC Shone Farm (Forestville, CA)
Community Life
The many events, venues and performances on the SRJC campuses are open to the general community. SRJC is considered a cultural hub of the Santa Rosa community, and its holiday chorale and other musical performances are popular with the locals, as are performances by the Summer Repertory Theatre, the Arts & Lecture series, and Planetarium shows.
SRJC offers community classes for personal interest and professional development, as well as cooking classes at the SRJC's Culinary Arts Cafe and Bakery.
Admission Requirements & Details
The admissions information below may provide a better idea of the students Santa Rosa Junior College accepts. The details may include application requirements and recommendations, as well as any AP or college credits that may be transferred.
College Credits Accepted
Dual Credits
AP Course Credits
Estimated Costs & Financial Aid
The average "out of pocket" cost of attendance, after any grants and scholarships are considered, is around $8,400. To calculate a more personalized cost visit the net price calculator. The figures listed below are for informational purposes only and do not represent current or future tuition, fees, and expenses.
Tuition & Fees Information
Annual tuition estimates are:

State Residents: $1,300-$1,500
Out-of-State: $8,100-$9,754

Part-time students are charged:

State Residents: $46-$55 per credit unit
Nonresidents: $380-$450 per credit unit
Financial Aid Details
The table listed below helps break down the types of financial aid students receive and the percent receiving aid, as well as the average amount of aid per student per year.
| | Percent of Students | Average Amount |
| --- | --- | --- |
| Any Financial Aid | 77% | - |
| Receiving Grants & Scholarships | 76% | $4,125 |
| Receiving Student Loans | 1% | $5,158 |
Academics & Student Services
Student Services
To help support students, Santa Rosa Junior College may provide student services like those listed below:
Online classes
Classes offered on nights and weekends
Remedial courses
Academic counseling for students
Work study style employment
Employment search assistance
Day care
Specialized Programs & Accreditations
Dental Assistant Program
Dental Hygienist Program
Dietetic Technician Program
Radiology Technician Program
Programs Offered
The program list below is organized by areas of study. The programs that have a link will direct you to the program's profile page where you can learn more about education requirements and career pathways.
Get more information about the programs offered by Santa Rosa Junior College by clicking the request information to the right.
(C) Certificate or Award | (A) Associate's | (B) Bachelor's | (M) Master's Degree | (D) Doctorate (PhD,...)
Other Community Colleges
The list of schools below have been selected by researching which schools offer similar programs to Santa Rosa Junior College.
Also, you can compare schools by looking through our list of colleges & universities:
Contact Information
General Contact
Admissions Office
Financial Aid Office