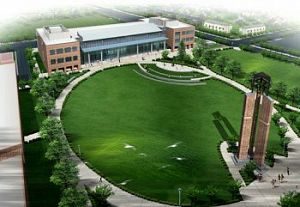 Cranbrook Academy of Art operates as a nonprofit private art school, which is located in Bloomfield Hills, MI. Cranbrook Academy of Art offers several programs for students to choose from. Some of the more popular programs being offered for aspiring artists includes:
Architecture
Industrial Design
Photography
Ceramic Arts and Ceramics
Jewelry Design
Design and Visual Communications
The last reported accreditation for Cranbrook Academy of Art was done by the North Central Association of Colleges and Schools, The Higher Learning Commission. Please visit cranbrook.edu for more information on programs offered and consumer disclosures.
Programs Offered
The program list below is organized by areas of study. The programs that have a link will direct you to the program's profile page where you can learn more about education requirements and career pathways.

Get more information about the programs offered by Cranbrook Academy of Art by clicking the request information to the right.
(C) Certificate or Award | (A) Associate's | (B) Bachelor's | (M) Master's Degree | (D) Doctorate (PhD,...)
Visual and Performing Arts
Notes:
*Amounts for tuition, fees, and supplies are an estimate which are calculated based on historical data and should be solely used for informational purposes only.
**Repayment rates, earnings, and loan payments are estimates and should be treated as informational tools only, contact the school for official information.
Estimated Costs & Financial Aid
The items listed below are for informational purposes only and may not represent current tuition, fees, and expenses.
Note: Financial aid is only available for those who qualify, check with the school for details.
Tuition & Fees Information
Annual tuition estimates are between $38,000-$46,000 for graduate students
Required fees for graduate students are around $1,700
Other Fashion or Art Schools
The list of nearby schools has been selected by researching which schools offer similar programs to Cranbrook Academy of Art.