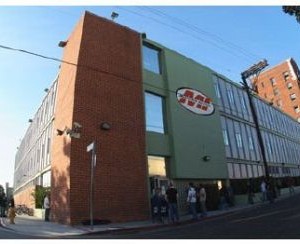 Located in Hollywood, California, Musicians Institute is a private institution that provides professional level education and training in music and music theory. Musicians Institute offers several programs for students to choose from. Some of the more popular programs being offered for students includes:
Student and special services are available at Musicians Institute, offering personal and academic assistance for students, which includes:
Night and weekend classes available
Remedial instructional courses
Counseling assistance
Employing students to lower education costs
Assistance to find work
Student success after graduation may be determined by a number of factors, including graduation rate and loan default. At Musicians Institute, the graduation rate is about 47%, and the school has an average loan default rate of around 14%.
This school has been accredited by the National Association of Schools of Music, Commission on Accreditation, Commission on Community/Junior College Accreditation having first received its accreditation from that agency in 1980. To learn more and get consumer disclosures, you can visit www.mi.edu.
Programs Offered
The program list below was created by historical graduation information reported by the school. This list may not represent the current curriculum offered. Visit the school's website to get more information about programs offered.

Find more information about available programs offered by Musicians Institute by clicking the request information button to the right.
(C) Certificate or Award | (A) Associate's | (B) Bachelor's | (M) Master's Degree | (D) Doctorate (PhD,...)
Music Performance (A, B, C)
Audio and Video Production (A, B, C)
Musical Instrument Fabrication and Repair (A, B, C)
Music Management (A, B, C)
Music Theory and Composition (A, B, C)
Notes:
*Amounts for tuition, fees, and supplies are an estimate which are calculated based on historical data and should be solely used for informational purposes only.
**Repayment rates, earnings, and loan payments are estimates and should be treated as informational tools only, contact the school for official information.
Estimated Costs & Financial Aid
The cost of attendance is approximately $36,100 per year, after the grants, scholarships and other forms of aid are calculated. To calculate a more accurate and detailed cost of attendance visit the net price calculator. The cost to submit an application is $100. The financial aid department provides information and resources for students seeking out financial options. Their phone number is (323) 860-1121. Any tuition and financial aid figures listed provide an outline of costs at this school, however they may not accurately represent current costs, fees, or tuition. Please check with Musicians Institute for more information.
Note: Financial aid is only available for those who qualify, check with the school for details.
Tuition & Fees Information
The estimated tuition range is around $25,000-$29,000 per year
For part-time students, charges are between $550-$650 per unit
Required fees for full-time students: $840
Financial Aid Details
The table below breaks down the types of financial aid, the percent of students receiving aid, and average amount of aid per student.
| | Percent of Students | Average Amount |
| --- | --- | --- |
| Any Financial Aid | 52% | - |
| Receiving Grants & Scholarships | 45% | $5,532 |
| Receiving Student Loans | 41% | $5,442 |
Other Fashion or Art Schools
The list of nearby schools has been selected by researching which schools offer similar programs to Musicians Institute.