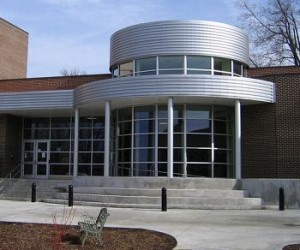 University of North Carolina School of the Arts operates as a public art school, which is located in Winston-Salem, NC. University of North Carolina School of the Arts offers several programs to pick from. The more popular programs among aspiring artists are shown below:
Cinematography And Film
Technical Theatre, Design and Technology
Music Performance
Drama
Dance
Student and special services are available at University of North Carolina School of the Arts, giving personal and academic assistance for students, which includes:
Counseling assistance
Employing students to lower education costs
Student success after graduation may be determined by a number of factors, including graduation rate and loan default. At University of North Carolina School of the Arts, the graduation rate is around 64%, and the school has an average loan default rate of around 5%.
This school has been accredited by the Southern Association of Colleges and Schools, Commission on Colleges having first received its accreditation from that agency in 1970. Please visit uncsa.edu for more information on programs offered and consumer disclosures.
Programs Offered
The program list below was created by historical graduation information reported by the school. This list may not represent the current curriculum offered. Visit the school's website to get more information about programs offered.

Find more information about available programs offered by University of North Carolina School of the Arts by clicking the request information button to the right.
(C) Certificate or Award | (A) Associate's | (B) Bachelor's | (M) Master's Degree | (D) Doctorate (PhD,...)
Cinematography And Film (B, M)
Theatre Design and Technology (B, M)
Dance (B, M)
Drama and Theatre Arts (B, M)
Music Performance (B, M)
Notes:
*Amounts for tuition, fees, and supplies are an estimate which are calculated based on historical data and should be solely used for informational purposes only.
**Repayment rates, earnings, and loan payments are estimated to provide a comparative context. For more detailed information individuals are asked to contact the school.
Estimated Costs & Financial Aid
The items listed below are for informational purposes only and may not represent current tuition, fees, and expenses.
Note: Financial aid is only available for those who qualify, check with the school for details.
Tuition & Fees Information
Undergraduate Courses - Tuition Details
Annual tuition estimates are between $6,500-$7,800
Part time students are estimated to pay about $270 to $330 per unit
Required fees for full-time students: $3,000
Graduate Courses - Tuition Details
Tuition is estimated to be around $10,000 per year for graduate students
The estimated tuition for part time students is around $510 to $610 per credit hour
Required fees for graduate students are around $3,000
Alternate Tuition Plan Options Available
Some programs may have a frozen tuition rate, which means the tuition will stay the same for up to five years.
Financial Aid Details
The table below breaks down the types of financial aid, the percent of students receiving aid, and average amount of aid per student.
| | Percent of Students | Average Amount |
| --- | --- | --- |
| Any Financial Aid | 80% | - |
| Receiving Grants & Scholarships | 68% | $8,040 |
| Receiving Student Loans | 52% | $6,857 |
Other Fashion or Art Schools
The list of nearby schools has been selected by researching which schools offer similar programs to University of North Carolina School of the Arts.