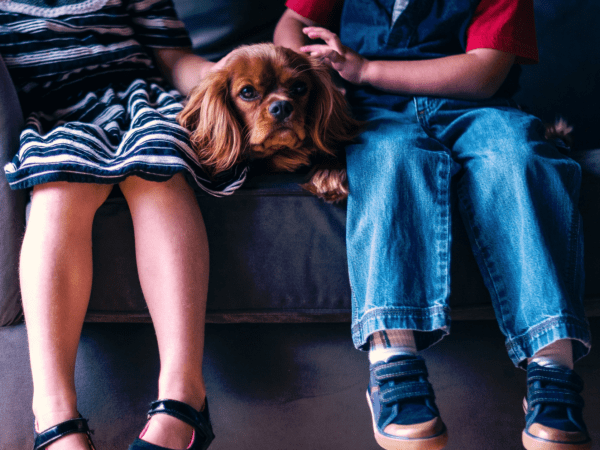 Degrees for Animal Enthusiasts
We have assembled this comprehensive guide to help you convert your passion for animals into a career. For many people, the key becomes understanding your options and how to turn your dreams into reality. In most virtually every case, education and experience will help you land your dream job working with animals.
You will find below a list of common degree types that can help you on your way to becoming a certified, licensed professional in your chosen field of study. Examples of college majors to help you find a vocation working with animals include:
College Degrees for Animal Enthusiasts
Biology Degrees for Animal Lovers
Marine Biology - Marine biology is a form of wildlife biology that studies animals in salt water environments. A degree in marine biology will provide student with the knowledge necessary to understand, study and evaluate such animals and how they operate in their environment.
Marine biology is typically pursued at the graduate level, with interested students obtaining an undergraduate degree in a related field, commonly biology though not necessarily. An understanding of various sciences is required for marine biology, and experience traversing marine environments will be beneficial.
Students pursuing marine biology will learn about a variety of animals and organisms that occupy the sea, such as microscopic organisms, deep sea fish that live in sunless environments, crustaceans and mammals. Some marine biologists may choose to focus on a specific group or subgroup.
Zoology and Animal Biology - The animal biology and zoology domain is the study of animals - their interactions, cellular makeup, processes, and environmental influences. Earning a degree in zoology and animal biology span from an associate's degree up through a PhD.
The most common degree is a bachelor's degree given its foundational sciences and broad career applications. Both animal biology and zoology are a broad sub-section of biology blending scientific research, genetics, chemistry, and laboratory science.
Marine Biology - Students pursuing a degree in marine biology will take coursework to better understand animals in a saltwater environment. As a subset of wildlife biology, marine biology provides students with the core knowledge to evaluate how aquatic-based animals survive in their native environment.
Marine biology is most frequently pursued at the graduate level after earning a related undergraduate degree in biology or similar science. Although not required by all universities, a prior background in biology and marine life is recommended.
Earning a degree in marine biology allows students the opportunity to learn about myriad organisms and water-based animals from deep sea fish to microscopic organisms. Marine biologists can elect to keep a broad foundation of this science or delve into a specific sub-division of marine life.
Environmental Biology - The environmental biology degree track is an interdisciplinary arm of biology focused on environmental issues and the environment through the lens of science. By blending physical sciences with information sciences and biological sciences, biologists learn a great deal about the world around us. In fact, scientists are able to synthesize the environment through integrated, multifaceted, and quantitative analysis.
Biologists that focus on environmental issues will most frequently assess issues with a systems approach that include physical, chemical, and biological elements. Utilizing a comprehensive approach provides for better solutions to an array of environmental quandaries.
Wildlife Biology - A degree in wildlife biology prepares students knowledge and skills to analyze and assess wildlife in their natural habitat. Students will learn about natural ecosystems and an animal's behavior within that environmental system. with the skills and knowledge necessary to understand and observe the behavior of wildlife in their natural habitats. A student wishing to study wildlife biology will learn about ecosystems and study how animals act and react in that system.
Most university degree programs in wildlife biology will utilize three learning modalities to help students grasp concepts and extend learning opportunities. Learning modalities you can expect include classroom lectures, laboratory work, and hands-on field experience. Wildlife biologists synthesize information through academic disciplines such as ecology, psychology, and biology.
Degree programs exist from a bachelor's degree up through a doctorate degree in wildlife biology. Students earning graduate degrees will have more vocational choices to consider that may include research or teaching positions.
Veterinary Science Degrees for Animal Lovers
Veterinarian - Veterinary medicine is a graduate level degree requiring students to meet specific criteria prior to admissions in the program. Most vet programs require a qualifying bachelor's degree as one of the academic thresholds for the program. Students enrolled in a veterinary medicine program can expect graduate-level courses on a path to earning a doctorate degree. A doctoral degree or Doctor of Veterinary Medicine (DVM) will be conferred to students upon successful completion of the program. DVM program will generally take students 4 years of full time matriculation to complete.
Veterinary students will have coursework that includes a wide range of disciplines from animal biology, healthcare, physiology, and biology. Specialty courses may include cellular biology, toxicology, and disease management for given species.
Vet schools are extremely competitive with a historical acceptance rate of less than fifty percent. Top vet schools provide students leading edge research and facilities coupled with great curriculum. Vets-in-training can expect to work side-by-side with trained veterinarians during clinical rotations as a condition of their state licensure.
Veterinary Assistant - A veterinary assistant will work with veterinarians to properly care for animals. VA's will help to provide care, treatment, and aid to recovering or injured animals at a veterinary hospital. Veterinary assistants will be charged with patient intake, animal surgery preparation, charting medical history, and providing care after surgery as requested by the veterinarian. Trained VA's work directly with people and animals in addition to tackling administrative and clerical duties around the clinic.
Animal Science Degrees for Animal Lovers
Animal Science - The animal science discipline is the study of domesticated animals. Studying animals can be utilized in a variety of means from nutrition and behavior to breeding and biotechnology. Early versions of animal science was focused on farm animals but expanded to include various wild and domesticated animals.
Equine Science - Equine studies is focused on the treatment, breeding, and care of horses. Horses within the equine science domain can be used for a variety of purposes that can include sports, entertainment, and labor. It is common for students to also study more than just the biology of horses. In fact, many degree programs include the business aspects of equine management that can include sales, pricing, marketing, and facility management.
Wildlife Management The study of wildlife management focuses on the balance of wildlife with the needs of people. The balance is maintained to keep a harmony between the two forces utilizing the best available science. A wildlife management degree may lead graduates to jobs in pest control, wildlife conservation, and game keeping.
Business Degrees for Animal Lovers
Agriculture Management - Agriculture is the area of study and practice that allows individuals to cultivate crops and breed animals for the purposes of food, fuel, material or health. Modern agriculture requires an understanding of various systems and methods on order to effectively produce high yields while maintaining quality, including management, operations, production and other areas of knowledge that are useful in the field.
Animal Shelter Management While animal shelter degree programs are not a mainstream degree track, they teach students to care for animals, train animals, and manage animals. Graduates may then go on to work in a zoo, animal shelter, or humane society.
Farm Management A farm management degree program helps teach students the ever-increasing complexity of farming and resource management. Students may elect to specialize in sub-disciplines such as crop rotation, soil management, agribusiness, or agricultural science.
Animal Husbandry The degree track of animal husbandry is essentially the care and management of farm animals. The specialty of animal husbandry goes further by considering behavior and genetic qualities that may be of benefit to humans. An example includes selectively breeding to create specific traits for research, utility, or sport.
Working with Animals by College Degree Type
1. Certificate Programs
What is a certificate?
Certificates are a credential issued by colleges and universities to students after completing a series of focused courses. Although not as broad-based as a degree, a certificate from an accredited college may be a great vocational option for animal lovers.
Occupational certificates are academic courses clustered together to help develop job-specific skills. Depending on your skills and employer requirements in your region, a certificate can have a marked impact on your employment opportunities. In fact, the National Center for Educational Statistics (NCES) pegged the number of certificates conferred during the 2014 reporting period at 970,000 nationwide.
What is an example of an animal related job for certificate holders?
Pet Groomer A pet grooming certificate can take a few months to a few years to complete depending on the program and number of credits taken at a time. Typical classes include cat grooming techniques, animal dispositions, grooming procedures, and dog grooming techniques.
2. Associate Degree
What is an associate degree?
An associate degree is an undergraduate degree that can often be completed in two years by successfully taking at least sixty credit hours. Associate degree programs are often associated with community colleges but are also offered at some four-year schools and trade schools.
There are two broad-based associate degree types: Associate of Arts (AA) and Associate of Science (AS). The Associate of Arts degree is focused on a liberal arts education while the Associate of Science is a liberal arts program with a greater emphasis on sciences and math. Other common liberal arts degrees you may want to research further include an Associate of Engineering Science (AES), Associate of Fine Arts (AFA), and Associate of Arts in Teaching (AAT).
What is an example of an animal related job for associate degree holders?
Vet Tech or Veterinarian Technician A Vet Tech degree program is normally a two-year program requiring around 75 earned credits. Typical classes may include: animal care techniques, office management, basic pharmacology, an introduction to veterinary medicine, and anesthetic nursing basics.
3. Bachelor Degree
What is a bachelors degree?
A baccalaureate, or bachelors degree, is an undergraduate degree offered by four-year universities and colleges. The credit requirements or semester hours range between 120-128 and typically take four to five years of full-time schooling to complete. A bachelor degree is the type of degree most employers look for in candidates and is also requisite to apply to graduate level college programs.
A bachelor degree program allows students to select an emphasis of study or major along with a minor area of concentration. By selecting a major and a minor, a student is placed on an educational track within a specific department that helps them specialize disciplines leading towards a college degree.
What is an example of an animal related job for bachelors degree holders?
Animal Scientist An animal scientist will often be a full four-year program which includes around 120 credits. Students will normally take a variety of classes such as: agriculture management, animal diseases, nutrition, animal husbandry, genetics, and animal biology. Possible career tracks for an animal scientist include a farmer, rancher, food scientist, and agriculture manager.
4. Graduate Degree
What is a graduate degree?
A graduate degree includes both masters and doctorate programs. A masters degree is a type of postsecondary degree that is often preceded by a bachelors degree. Unlike the typical four-year program of a bachelors degree, a masters degree will often be structured as a two-year program.
The academic rigor and expectations increase markedly from a bachelors program to a masters program. In addition to the quality and quantity of work required of students enrolled in a masters program, the emphasis delves deep into research, specific fields of study, and granular analysis more so than introductions to broad-based theories.
What is an example of an animal related job for masters degree holders?
Zoologist A zoologist is a graduate program normally two years in length in addition to the successfully completion of an approved undergraduate degree. Common curriculum for a zoologist includes animal behavior, animal psychology, ecology, developmental biology, and biometry. Common career tracks for zoologists include a wildlife biologist, animal research specialist, conservation specialist, and zoologist.
What is an example of an animal related job for doctorate degree holders?
Doctor of Veterinary Medicine A doctor of veterinary medicine (DVM) is a four-year graduate program blending rigorous academics and hands-on applications. A DVM program will often include the following curricular requirements: pharmacology, animal behavior, veterinary surgery, anatomy, pathology, and internal medicine.
Career Tips for Landing the Perfect Job Working with Animals
Regardless of which of the above degrees you pursue, the following is a brief outline of requisite steps to land the perfect job working with animals for you. These steps include:
Work Experience with Animals: Gaining pragmatic experience working with animals is, frankly put, irreplaceable. Learning hands-on in a real-world environment will help reinforce your love for animals, it will spark deep questions, and provide access to other professionals. Even if you perform the work unpaid, volunteering in order to garner valuable work experience is a fantastic resume builder.
Education: Take animal related classes as early as possible and as often as your schedule allows. Building on your passion for animals will establish a solid foundation for your future success and help formalize valuable professional habits.
Enhancing Your Professional Posture: Take every opportunity to network, take certification courses, and join relevant associations. In every case, these purposeful decisions will build towards greater professional moments and eventually the ability to help others just starting out in the animal industry.
Utilize Resources: Make an effort to utilize resources to help bolster your continuing education and professional trajectory. These resources are animal specific and overt indicators of your objective to become a professional.
Top Resources for People Who Love Animals