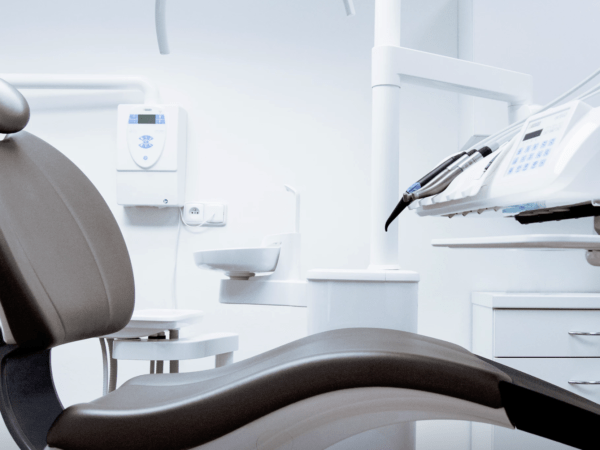 Top States Employing Dental Hygienists
In this article, you will find a number of useful lists and important information for people seeking a dental hygienist career or searching for dental hygiene schools near me in your favorite search engine. As a world leader in college information and college degrees, MatchCollege works diligently to source quality, useful information for prospective students and returning students looking to advance their careers in a variety of fields.
This article is focused on employment information while other articles we have published emphasized dental hygienist programs, colleges that offer dental hygienist programs, and dental hygiene career pathways. The sections below include a list vital information for dental hygienists culled from the BLS including:
Top States
Most Popular Employment Setting
Top Paying States
Top Paying Cities
Highest Concentration by City
The Top States for Dental Hygienists to Work
Of the fifty states, we have delineated a list of the top states of employment by total number. The clear leader on this list is the State of California. With over 21,000 dental hygiene professionals with a median annual salary of nearly $95,000, California dwarfs all other states in terms of overall number of dental hygienists employed in the state.
That being said, it is also important to understand the overall population in California is one of the highest in the country which is why we provide a number of different ways to look at the employment concentration for dental hygienists. The 14 most popular states with the highest employment of dental hygienists are listed in descending order and include the following:
California
Texas
Florida
Michigan
Washington
Illinois
Georgia
Ohio
New York
Pennsylvania
New Jersey
Massachusetts
North Carolina
Connecticut
Most Popular Types of Work Setting for a Dental Hygienist
When thinking about the various types of employment settings for a professional hygienist, we believe it is vital to understand the options. While the below fields are broad by design, it will give prospective dental professionals an opportunity to dig deeper into the different types of work setting to find the right fit.
The clear leader in the type of employment setting for a hygienist is in a Dental Office with nearly 200,000 employed in this type of work setting. The top 5 list of most popular employment settings are as follows:
Dental Office
Physician Offices
Outpatient Care Services
Top Paying States for a Dental Hygienist
The annual salary for a dental hygienist is well above average. In fact, the median annual wage for a dental hygienist is nearly twice the annual wage compared to a composite of all vocations in the United States. According to the latest data published by the U.S. Department of Labor, the median annual income for a dental hygienist is nearly $73,000 compared to an average of $37,000 for all occupations.
It may come as a big surprise to many, but the top paying state for a dental hygienist is Alaska. The average annual wage for a hygienists working in the State of Alaska is $102,000 for the most recent reported year. A list of the top 5 paying states for a dental hygienist includes:
Alaska
California
New Mexico
Washington
Nevada
Top 10 Cities for a Dental Hygienist to Work
Drilling in a bit deeper, we now look at the median annual income by MSA or metropolitan area. A metropolitan area is a defined area smaller than a region but larger than a city. In fact, a metropolitan area is designed to include a clustering of cities that often describe a geographic area.
The top metro area for a dental hygienist is the New York-New Jersey Metropolitan Division with over 6,600 dental hygiene professionals, an employment per thousand of 1.01, and hourly wage of $41.96. A list of the top 10 metro areas for professionals to work in dental hygiene include the following:
New York-New Jersey Metropolitan Division
Chicago Metropolitan Division
Los Angeles Metropolitan Division
Atlanta Metropolitan Division
Warren-Troy Metropolitan Division
Minneapolis-St. Paul Metropolitan Division
Dallas-Plano Metropolitan Division
Denver-Aurora Metropolitan Division
Seattle-Bellevue Metropolitan Division
Washington-Alexandria Metropolitan Division
Cities with the Most Dental Hygienists
After looking at national employment numbers, state data, and metro areas we finally reach into data for the cities in the United States. The employment data for cities is parsed to help us understand the specific townships or municipalities with the highest concentration of dental hygienists.
During our analysis, we found that Flint Michigan leads the way with 3.43 dental hygienists per thousand residents and an annual wage of over $60,000 for the latest reported year. A list of the top 8 cities in the United States with the highest concentration of dental hygiene professionals include in descending order:
Flint, Michigan
Grants Pass, Oregon
Chico, California
Pocatello, Idaho
Medford, Oregon
Santa Fe, New Mexico
East Lansing, Michigan
Kokomo, Indiana
For additional information about educational requirements, employment outlook, career pathways, online programs, tuition, financial aid, and accredited college programs for dental hygienists simply visit our dedicated resource page today.