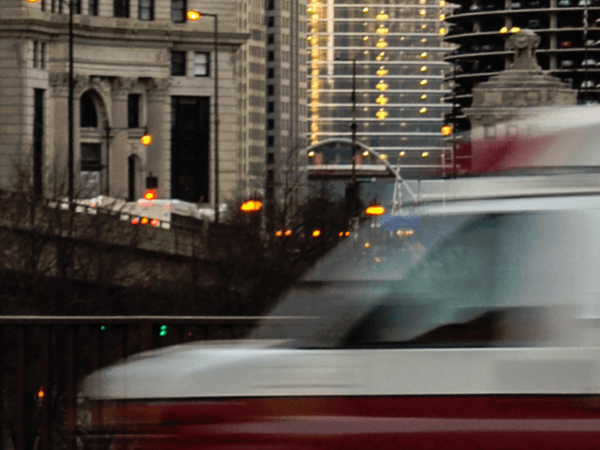 EMT and Paramedic Career Guide
Paramedic and EMT (Emergency Medical Technicians) professionals work to provide life sustaining support to a person who has suddenly fallen ill or requires medical attention from a professional. An EMT may have to rush into an office building to assist a worker who may be experiencing the signs of a heart attack or provide life-sustaining CPR to someone struggling to breathe after being involved in a car accident.
If the exhilaration of the unknown coupled with the desire to help others is your strong suit, you may want to explore the possibility of a career as a paramedic or EMT. Additionally, being an EMT or Paramedic may be a great career choice for a person wanting to be in a fast paced career that can provide an immense sense of fulfillment both on a personal and a professional level.
Are Paramedics & EMT's First Responders?
A Paramedic is often associated with a being first responder and is essential to helping individuals survive a traumatic event or series of life threatening events. An ambulance usually has a team of two or more people working during every shift to help provide the necessary coverage for a variety of possible events.
More specifically, this team structure allows the medical professional in the back of an ambulance to provide necessary care and support to the patient while the other medical profession is driving the ambulance to a local medical facility.
When the paramedic team arrives on the scene, they will begin to provide non-invasive medical care in an effort to help the patient achieve a state of stability and remain cogent until reaching a hospital. When necessary, they can treat life threatening illnesses or conditions while transporting the patient to a nearby hospital that may include the administration of oral or intravenous drugs, as the situation dictates.
A patient who is conscious during this interim may also be asked a series of questions by the EMT or Paramedic to obtain their current health status and state of mind. In turn, this vital information will be given to medical professionals at the medical facility or hospital upon arrival. The EMT worker will also report on the condition of a patient when at the hospital rooted in their trained observations of the patient.
What Training is Required for Paramedics?
A paramedic receives a high level of training as a matter of course to be able to sufficiently perform a variety of first aid and medical procedures in the field. They are trained to provide care to patients suffering from cardiac arrest to patients struggling to breathe from a severe asthma attack and a variety of ailments in between.
In addition, a paramedic will receive training that will include how to operate complex medical equipment to help them to perform their job at a very high level which in and of itself is seeing rapid changes with the number of medical advances we have seen in the past decade. It is worth noting that many states require paramedic professional pass a national certification process prior to being qualified to enter the workforce.
Career Outlook for Paramedics
Career growth is expected to be very high in this field for the coming years. As a matter of fact, the BLS expects the EMT and Paramedic profession to grow 24% adding nearly 60,000 professionals by 2024 which is over three times the composite rate of growth for all vocations in the United States.
A new graduate should expect to find a sufficient number of open positions to choose from around the country. This career will continue to be a vibrant choice for many years to come and paramedics can expect to work closely with other professionals, such as nurses, doctors, police officers and firefighters.
A career path as an EMT will have physical requirements of standing, kneeling, and lifting which can take a toll on any medical professionals body. Since many patients are transported to a hospital in the back of an ambulance on a stretcher, an EMT will need to be able to lift a patient in order to get them on to this apparatus.
In terms of scheduling, an EMT may have to be on a rotating schedule during a 24 hour work day as this job function requires trained professionals to be staffed on-site around the clock. As a result, non-traditional work hours will need to be considered when deciding to join this particular career as erratic schedules may have an impact on a person's home life. To follow, an individual will want to have a plan for how to balance their work and life as an EMT or paramedic.
Based on current employment statistics and future growth prospects, paramedics and EMTs should find ample room for advancement. Case in point, many EMTs will find a great position working for a private ambulance company or a local municipality.
Positions that are aligned with a local fire station may be more competitive but often worth the effort to secure. Other career opportunities may exist for EMT or paramedic professionals in a diverse range of fields from industrial safety, hazardous material projects, or an EMT in the wilderness.
What Skills are Required for a Paramedic?
College students will want to develop a strong writing skills and attention to detail as paramedics are required to accurately complete emergency medical reports on a daily basis. Additionally, forms will need to be completed in a legible manner since this information will be shared with other medical professionals. These requisite documents will need to clearly show the patient's current medical condition and any injuries recently sustained.
In addition to written reports, EMT workers need to be meticulous to ensure their ambulance is always prepared and fully stocked with the necessary supplies for a variety of emergency calls. The vehicles are cleaned immediately after transporting patients to help combat any real or perceived risk of helping a patient with an infectious diseases.
An EMT professional will want to work on developing a broad set of interpersonal skills to effectively connect and assist with a diverse range of clientele in their respective community. These soft skills will help an EMT professional quickly ascertain vital information from conscious victims, witnesses, or police officers at the scene of an accident. In fact, a strong set of verbal communication skills and sense of calm may help to stabilize a patient who has experienced a high level of trauma during a very intense period of time.
It goes without saying that managing stress will also be factor in this high paced job environment. Despite the high level of stress that comes with this position, a new EMT or paramedic will need to manage their time effectively as there may be long stretches of inactivity followed by intense moments.
Certifications Required for Paramedics and EMT's
After the successful completion of all college requirements, an EMT will need to locate the right training program for their area. Both formal and informal training courses should adequately prepare the student to take the National Certification for Paramedic Professionals.
A college will likely offer an EMT or paramedic degree that will help a student prepare for future work duties and to pass the certification exam and should be verified with your academic counselor. A well trained professional will be able to successfully navigate this demanding career while contributing to the safety and wellness of individuals in the community that they serve.
Why Become a Paramedic or EMT?
The reasons you decide to become a paramedic or emergency medical technician will vary from person to person. A dedication to helping others, coping with stressful situations, and being quick on your feet may lead to a fruitful medical career. The benefits of job stability and gratification may also play into the decision-making process for many students. For additional resources, make sure to visit our paramedic degree portal and consider utilizing national associations such as the IAEP and AAA to leverage your college education.