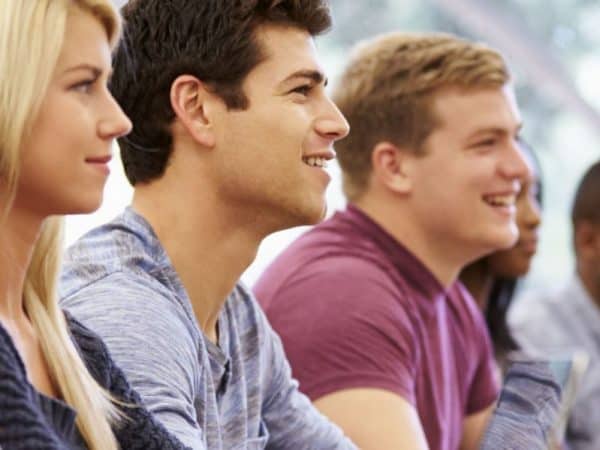 Online College versus Traditional College Setting
When determining whether a traditional college classroom setting or online college program is best for you, please take time to organize your priorities. We will help you by asking a few important questions and providing resources to help you make a decision that is right for you.
Do student outcomes vary from traditional to online colleges?
In conjunction with North Carolina State University professor Thomas Russell, the Western Interstate Commission for Higher Education (WICHE) compiled results from a multi-year, broad-based study covering 355 research reports in the book The No Significance Difference Phenomenon. The results of their extensive study documents that there is no significant differences in education delivery modalities. In other words, online learning is as effective as a classroom-based college experience.
What are the advantages of online college programs?
The benefits of an online learning program can extend from its inherent reach to pacing to unique student connectivity. We will extrapolate the advantages of distance learning programs further here:
Reach. For students that live in a rural setting, working professionals, and those balancing family life have the unique ability to take advantage of the reach that distance learning provides. In other words, an online class can reach you where you are at instead of you reaching a static geographic location in order to participate. The tools of the trade require a computer along with internet connectivity to bring the classroom experience to you.
Pacing. Many distance learning programs are designed to allow the student to pace the classroom as they see fit. A self-directed, self-paced model can provide you with the ability to create your own schedule or work around existing obligations. Further, an online learning program may be an ideal tool to accelerate your path towards a college degree by more rapidly completing requisite college courses.
Cost. Online learning may have cost-savings advantages compared to traditional colleges, depending on the college program selected and school itself. Students that are able to accelerate the pacing of their completed courses can reduce a four-year program to less than three years if done correctly. In addition to the tuition costs, an online learning model helps students avert costs associated with transportation to a campus such as parking, fuel, and vehicle wear-and-tear.
Commute. Many distance learning programs allow students to complete their coursework remotely averting a daily commute. This may be appealing to students for a variety of reasons from convenience purposes to a personal choice to mitigate their carbon footprint.
Participation. Attending a distance learning program offers an opportunity for all students to participate through email, discussion boards, and chat rooms to have a voice in class. This is a unique feature of online learning where professors are online and available to catalyze discussion, incite thoughtful responses, and challenge students remotely. Likewise, fellow students can serve a similar purpose to invite a lively discussion about a particular topic as part of the flow of a distance learning class.
Tech. Being able to leverage technology while taking an online college class may have the added benefit of being more savvy with technology. The repetition and exposure to new, different technology could be a valuable tool added to your skill set that may end up being a difference maker in landing a job.
What are the advantages of a traditional classroom college program?
In-Person. For some people, being face-to-face with others is preferred versus the online model. The interpersonal connection and non-verbal communication may provide an additional level of stimulation that helps complete your vision of the college experience. The social aspect of being able to quickly coordinate a study group or grab a quick lunch may be a consideration for those that seek personal connections.
Enhanced Networking. Proximity to a college campus can increase your ability to network with professors and business professionals while in college. These type of networking opportunities may lead to important introductions that grow into professional relationships for years to come. Burgeoning relationships can also put you in a situation to make an introduction for a classmate and help propel their career.
Extracurricular. If having access to a variety of extracurricular activities is important for you, a campus-based college program offers a variety of opportunities to get involved. Check with your school to see if they offer access to clubs, groups, sports, career fairs, concerts, performances, and exhibits for their student body.
Teacher Lead. In a classroom-based college setting, teacher set the pace for the class. For a student that needs the daily guidance and classroom support, there is no better option than being present with a knowledgeable subject matter expert. A teacher-lead college program helps many young students establish a routine and valuable self-discipline as it becomes very difficult to procrastinate. Class times, assignments, tests, labs, and finals are static thereby helping students stay focused and organized.
Real Time. A student is able to receive answers to questions in real time in a dynamic learning environment. For some, this leads to a self-fulfilling cycle of remaining curious and engaged which only further promotes learning new material, retaining information, and applying it at a later time.
Invest time to answer the following questions to help you decide whether an online college or traditional college setting is best for you.
Do I possess the self-discipline to succeed by taking an online course?
What do I expect to pay for college?
How much student debt can I manage upon graduation?
Are there traditional and distance learning programs in my desired field of study?
What type of college classroom setting will work best for me?
Which type of college program best fits into my existing schedule?
Is getting to a college campus a challenge given my living arrangements?
Am I comfortable with using technology?
Would I benefit from establishing a rigid schedule in college?
Will being in a classroom enhance my learning opportunities?
How important is it to participate in extracurricular activities in college?
Will I be successful self-policing my time and learning objectives?
Additional College Resources