Contact Information
General Contact
Admissions Office
Financial Aid Office
STUDENT TEACHER RATIO
13:1
FINANCIAL AID AWARD AVG.
$10,012
Average Grants + Scholarship Aid Awarded to Undergraduate Students
Percent of Full-Time Undergraduates Receiving Financial Aid
Percent of Students Paying In-State Tuition vs Out-of-State Tuition
Virtual Tour of Campus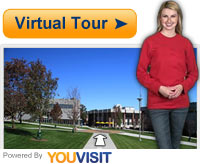 Columbia College Chicago
4300 N Narragansett, Chicago, IL
Columbia College Chicago provides a variety of degree programs for students to guide them in their growth and development. The school is located in Chicago, Illinois and operated as a private institution. Approximately twelve thousand students are enrolled per year at Columbia College Chicago.
Areas of study offered at Columbia College Chicago include:
Visual And Performing Arts
Business And Marketing Studies
Communications And Journalism
Communication Technology
English Language And Literature
Interdisciplinary Studies
The school has an open enrollment policy, admitting any applicants that meet the basic requirements for admission. Submission of transcripts, records, test scores, and letters of recommendations may be needed for certain programs.
The cost of undergraduate tuition is close to $23,000 per year. Tuition prices may change for a variety of reasons, and that is why students should use the school's tuition calculator to identify their cost of attendance. This school may offer financial aid for students that qualify as loans, grants, scholarships and work study programs.
Students who would like to see more about this school may check out their website at http://www.colum.edu.
Admission Requirements & Details
The information regarding admissions below may give you an idea of the applicants Columbia College Chicago accepts. The details may include application requirements and recommendations, as well as any college or dual credits that may be transferred.
College Credits Accepted
Dual Credits
Life Experience Credits
AP Course Credits
Student Enrollment
Columbia College Chicago has a total student population of about 6,800, where graduate students make up roughly 19% of the student body.
Estimated Costs & Financial Aid
The items listed below are for informational purposes only and may not represent current tuition, fees, and expenses.
Tuition & Fees Information
Annual tuition estimates are between $27,000-$32,000 for both state residents and nonresidents
Per unit charges are around $1,000 for part time students
The estimated cost for room and board is around $19,000, which includes fifteen meals provided per week
Financial Aid Details
The table listed below helps break down the types of financial aid students receive and the percent receiving aid, as well as the average amount of aid per student per year.
| | Percent of Students | Average Amount |
| --- | --- | --- |
| Any Financial Aid | 89% | - |
| Receiving Grants & Scholarships | 85% | $11,290 |
| Receiving Student Loans | 67% | $7,956 |
Academics & Student Services
Student Services
To support students and graduates, Columbia College Chicago may provide services including:
Online course work available
Remedial instructional courses
Career path counseling
Employing students to lower education costs
Employment search assistance
Programs Offered
The program list below is organized by areas of study. The programs that have a link will direct you to the program's profile page where you can learn more about education requirements and career pathways.
Get more information about the programs offered by Columbia College Chicago by clicking the request information to the right.
(C) Certificate or Award | (A) Associate's | (B) Bachelor's | (M) Master's Degree | (D) Doctorate (PhD,...)
Other 4-Year Private Colleges
The list of schools below have been selected by researching which schools offer similar programs to Columbia College Chicago.
See a list of all the colleges and universities by clicking on one of the links below:
Contact Information
General Contact
Admissions Office
Financial Aid Office