Contact Information
General Contact
Admissions Office
Financial Aid Office
STUDENT TEACHER RATIO
6:1
FINANCIAL AID AWARD AVG.
$41,752
Average Grants + Scholarship Aid Awarded to Undergraduate Students
Percent of Full-Time Undergraduates Receiving Financial Aid
Percent of Students Paying In-State Tuition vs Out-of-State Tuition
Virtual Tour of Campus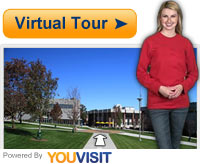 Columbia University in the City of New York
60 West Street, New York, NY
Columbia University in the City of New York is a private research university in Manhattan, New York. Columbia University is the fifth oldest institute of higher learning in the U.S., founded before the American Revolution, and is an "Ivy League" university. A member of the Association of American Universities, Columbia University was the first school in the U.S. to confer an M.D. degree. It was also the first site in the United States where the uranium atom was split. Other "firsts" that came out of Columbia include the birth of FM radio, the laser beam, the first use of Green Fluorescent Protein (GFP), among many more pioneering inventions and patents.
Columbia offers degrees at the bachelors, masters, and doctoral levels, as well as professional degrees, in a comprehensive range of academic fields. It is ranked number one as a research university by the Center for Measuring University Performance. It shares first place in rankings with MIT and Stanford University. Columbia University receives fourth ranking overall among other universities in the nation, according to the U.S. News & World Report.
Columbia University has a particularly illustrious list of alumni, boasting more Nobel Laureates than any other educational institution in the world. Since 1901, when the Nobel Prizes were first granted, 79 Columbia University alumni, faculty, researchers and administrators have won the Nobel Prize. The first recipient was Theodore Roosevelt in 1901 (Peace), and the most recent was President Barack Obama in 2009 (Peace).
There are renowned Columbia alumni in nearly every career field, including nine Justices of the U.S. Supreme Court, 29 Heads of State, 25 Academy Award winners, more than 100 American Academy of Arts and Sciences Award winners, at least 30 MacArthur Foundation Award winners, more than 40 National Academy of Sciences Award winners, and many more.
History
Columbia University in the City of New York was founded in 1754 by royal charter of England's King George II. It was founded as "King's College." It closed during the American Revolution, and reopened after the war in 1784 as "Columbia College." In 1857, Columbia College moved from its original location at Park Place, to 49th Street and Madison Avenue. It remained in this location for more than 40 years. In 1897, the school moved to its present location in Morningside Heights in Manhattan. Architect Charles Follen McKim designed the buildings at the new Morningside Heights Campus in a Roman classical or Athenian style. Many newer buildings now surround the original buildings on campus.
Academics
The academic calendar for Columbia University in the City of New York follows the semester format, with fall and spring "terms." There is also a Summer Study Abroad program in various locations, as well as several "Special Programs" abroad. The academic schedules for these programs vary, and further information should be obtained from the program administrators.
Colleges and Schools
Undergraduate students at Columbia University attend Columbia College (Liberal Arts degrees), The Fu Foundation School of Engineering and Applied Sciences (Engineering and Applied Sciences degrees), or The School of General Studies (nontraditional Bachelor of Arts or Bachelor of Science degrees) on the Morningside Heights campus. Undergraduates will also have access to affiliated institutions such as Teachers College, Barnard College, the Union Theological Seminary, and the Jewish Theological Seminary of America, as well as the Julliard School.
The colleges and schools of Columbia University in the City of New York include:
Columbia College
School of General Studies
School of the Arts
School of Continuing Education
Graduate School of Arts and Sciences
School of International and Public Affairs
Graduate School of Architecture, Planning, and Preservation
School of Social Work
Graduate School of Journalism
School of Engineering and Applied Science
School of Law
Graduate School of Business
College of Physicians and Surgeons
School of Nursing
School of Public Health
College of Dental Medicine
Student Life
There are numerous student groups and organizations at Columbia University in the City of New York, including the many fraternities and sororities that are active on campus. There are also many co-educational Greek organizations available. Greek Life has been active on the Columbia campus sine 1836.
In addition to various academic, social, political, religious and military student organizations, there is a campus organization representing and supporting lesbian, gay and transgender students.
Community Impact (CI) is a non-profit community service organization on campus that involves Columbia students in assisting the disadvantaged communities of Morningside Heights, Washington Heights and Harlem.
On-campus housing is available, guaranteed for enrolled undergraduates. Residence halls are located at Columbia College, Hartley Hall, Wallach Hall, Livingston Hall, John Jay Hall, Furnald Hall and Carman Hall. Apartment-style housing is available in the surrounding neighborhoods.
Students at Columbia can enjoy some of the many performances from campus groups including the Columbia Players, King's Crown Shakespeare Troupe, Columbia Musical Theater Society, Black Theatre Ensemble, and the Columbia University Marching Band, among others.
Traditions
The Columbia University school colors are blue and white. The blue is a light blue commonly known as "Columbia Blue."
The school mascot is the lion.
An old tradition at Columbia University is "Orgo Night," a custom that involves the Columbia University Marching Band playing music around campus for 45 minutes, beginning at the stroke of midnight, on the eve of final exams to distract students from studying for their Organic Chemistry final exam.
Another old tradition, which began prior to the American Revolution, is the lighting of the Yule Log. A troop of "soldiers" dressed as the Continental Army, carry the Yule Log from the campus Sun Dial to John Jay Hall, where it is lit as people sing Christmas carols and read aloud from traditional Christmas books.
Athletics
The Columbia University "Lions" athletic teams compete in 29 intercollegiate sports, including:
Men's Sports:
Baseball
Basketball
Fencing
Field Hockey
Football
Lacrosse
Rowing
Soccer
Swimming and Diving
Tennis
Track and Field
Wrestling
Women's Sports:
Basketball
Fencing
Field Hockey
Lacrosse
Rowing
Soccer
Softball
Swimming and Diving
Tennis
Track and Field
Volleyball
Satellite Campuses
The Morningside Heights Campus in Manhattan (New York, New York) is the primary campus for most graduate and undergraduate studies. This campus occupies more than six city blocks. The campus will soon expand into "Manhattanville," a neighborhood north of its current location. This new expansion will extend the Columbia campus into West Harlem, with new buildings housing programs for business, arts, and some of the sciences.
Columbia University Medical Center Campus is considered its second campus, and houses all of the health-related schools for the University. The Medical Center Campus is located in the Washington Heights neighborhood of Manhattan, 50 blocks north of the Morningside Campus. There are many hospitals nationwide and abroad associated with Columbia University's medical-health schools, and in New York these are New York-Presbyterian Hospital, New York State Psychiatric Institute, the Payne-Whitney Clinic, and the Payne Whitney Westchester, among others.
A third campus for Columbia University is its Lamont-Doherty Campus, located in Palisades, New York, on the west bank of the Hudson River. This campus supports geologic and oceanic research, including seismic activity.
A fourth campus in Irvington, New York, supports the Nevis Laboratories.
There are additional Columbia University facilities throughout New York, and a satellite learning site in Paris, France, among others.
Community Life
New York City is a world-famous metropolis with many historic landmarks and sites, made up of many communities. Students attending any of the Columbia University campuses in the New York area will have easy access to all that the "Big Apple" has to offer, thanks to an excellent transport system.
Admission Requirements & Details
The admission details below may give an overview of the candidates Columbia University in the City of New York accepts. The details may include admissions application requirements and recommendations, as well as any college credits that may be transferred.
Student Enrollment
Columbia University in the City of New York has a total student population of about 31,000, where graduate students make up roughly 5% of the student body.
Estimated Costs & Financial Aid
The items listed below are for informational purposes only and may not represent current tuition, fees, and expenses.
Tuition & Fees Information
The estimated tuition range is around $58,000-$69,000 per year
Part time students pay in the range of $1,900 to $2,300 per unit
May offer prepaid tuition rates, allowing tuition to be purchased at current rates for future enrollment.
Financial Aid Details
The information below lists the financial aid types students are receiving. Also shown are the percent of students receiving aid and the average amount of aid per student per year.
| | Percent of Students | Average Amount |
| --- | --- | --- |
| Any Financial Aid | 58% | - |
| Receiving Grants & Scholarships | 52% | $53,284 |
| Receiving Student Loans | 11% | $9,845 |
Academics & Student Services
Student Services
To help students and recent graduates, Columbia University in the City of New York may offer services including:
Academic counseling for students
Student employment
Assistance to find work
Specialized Programs & Accreditations
Dental Assistant Program
Endodontics Program
Health Services Administration Program
Law Program
Medical (M.D.) Program
Nurse Anesthetist (CRNA) Program
Nurse Midwifery Education Program
Bachelor's Degree in Nursing (BSN) Program
Nursing (MSN, DSN) Program
Occupational Therapy (OT) Program
Orthodontics & Dentofacial Orthopedics Program
Periodontics Program
Prosthodontics Program
Master's in Public Health (M.P.H.) Program
Intercollegiate Athletics
Columbia University in the City of New York is a Member of National Collegiate Athletic Association (NCAA), with many of the sports belonging to the NCAA Division I-FCS classification. The most popular sports played are listed below:
Baseball (Ivy Group)
Basketball (Ivy Group)
Track and Field (Ivy Group)
Fencing
Field Hockey
Football (Ivy Group)
Golf
Lacrosse
Rowing
Soccer
Softball
Squash
Swimming and Diving
Tennis
Volleyball
Wrestling
Other Sports
Archery
Programs Offered
The program list below is organized by areas of study. The programs that have a link will direct you to the program's profile page where you can learn more about education requirements and career pathways.
Get more information about the programs offered by Columbia University in the City of New York by clicking the request information to the right.
(C) Certificate or Award | (A) Associate's | (B) Bachelor's | (M) Master's Degree | (D) Doctorate (PhD,...)
Other 4-Year Private Colleges
The list of schools below have been selected by researching which schools offer similar programs to Columbia University in the City of New York.
See a list of all the colleges and universities by clicking on one of the links below:
Contact Information
General Contact
Admissions Office
Financial Aid Office