Contact Information
General Contact
Admissions Office
Financial Aid Office
STUDENT TEACHER RATIO
7:1
FINANCIAL AID AWARD AVG.
$47,145
Average Grants + Scholarship Aid Awarded to Undergraduate Students
Percent of Full-Time Undergraduates Receiving Financial Aid
Percent of Students Paying In-State Tuition vs Out-of-State Tuition
Virtual Tour of Campus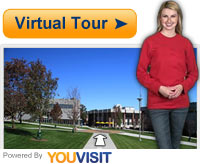 Harvard University
893 West St, Amherst, MA
Harvard University is a private research university in Cambridge, Massachusetts. One of the top "Ivy League" universities, Harvard's reputation was built on its liberal arts curriculum, particularly at the undergraduate level, and has always boasted an acclaimed faculty of scholars in the liberal arts. It continues to offer excellent undergraduate programs, with 44 fields of study offered at the bachelor's degree level. Over the years, Harvard also has gained a reputation for its excellent graduate programs and professional schools.
Most departments offer a tutorial style of teaching and learning, with a good teacher to student ratio. Tutorials, which are taught individually or in small groups, are directed courses of study in a field of concentration.
Harvard University offers excellent facilities, including the largest university library in the world, many museums, and more than 20 scientific and laboratory centers.
The "prominent alumni" list for Harvard reads like a "Who's Who" of iconic figures from American and international societies, culture, politics, and nearly every field or industry over more than 100 years. The alumni list boasts 44 Nobel laureates, among other luminaries. From President John F. Kennedy to President Barack Obama, and composer-conductor Leonard Bernstein to cellist Yo Yo Ma, and author and activist Helen Keller to author-historian Arthur Schlesinger, Jr., and diplomat Henry Kissinger, among others, the list is an impressive one.
History
The university's name came from its first donor, minister John Harvard of Charlestown. He died in 1638, leaving his library and half his estate to the institution of higher education that was established in 1636.
The history of Harvard University is a storied one. Those who wish to learn more about its history can visit the Harvard University Archives.
Academics
The academic calendar of Harvard University follows the semester format, with fall and spring "terms," and summer "school" (or session).
Colleges and Schools
Harvard Business School
Harvard College
Harvard University Division of Continuing Education
Harvard School of Dental Medicine
Graduate School of Design
Harvard Divinity School
Harvard Graduate School of Education
Harvard School of Engineering and Applied Sciences
Harvard Kennedy School of Government
Graduate School of Arts and Sciences
Harvard Law School
Harvard Medical School
Harvard School of Public Health
Radcliffe Institute for Advanced Study
Student Life
Students at Harvard University have many student services available, and many activities and living options to choose from. Residential housing is offered, providing a small college atmosphere at the university. Each of the 12 residential "houses" is well staffed, and offers dormitories and dining halls, as well as libraries, social events and intramural athletic teams.  Off campus housing is also available.
There are nearly 200 student-run organizations, groups, clubs and programs on Harvard's campus. There are close to 100 plays or musical performances offered by students each year. Two student newspapers offer plenty of opportunity for involvement, in addition to the many journals that are also produced at the university. Community service is encouraged through two programs: the Phillips Brooks House Association and the House and Neighborhood Development (HAND) program.  Mentorship is strong at Harvard, and students living on or off campus have faculty mentors available to them through various programs.
The facilities available to Harvard students are among the best at any university in the world. There are nearly 14 million volumes in the Harvard library system, and roughly 100 collections. More than 20 buildings are dedicated to scientific research in the areas of astronomy, biology, biochemistry, chemistry, computer science, engineering, geology and physics.  The university has many museums on campus, housing renowned art collections.  Its natural history museum is also well known.
Traditions
In 1875, Crimson was chosen as both the school color for Harvard, and its nickname for athletics teams. The school chose white for its second school color the same year.
In 1884, Harvard athletes began the tradition of waving a little red flag during any game they play against Yale.
Athletics
"The Crimson" athletics teams of Harvard compete in numerous intercollegiate sports, and have won championships in many. The sports that Crimson athletes compete in include:
Men's Sports:
Baseball
Basketball
Heavyweight Crew
Lightweight Crew
Cross Country
Fencing
Football
Golf
Ice Hockey
Lacrosse
Sailing
Skiing
Soccer
Swimming and Diving
Tennis
Track and Field
Volleyball
Water Polo
Wrestling
Women's Sports:
Basketball
Heavyweight Crew
Lightweight Crew
Cross Country
Fencing
Field Hockey
Golf
Ice Hockey
Lacrosse
Sailing
Skiing
Soccer
Softball
Squash
Swimming and Diving
Tennis
Track and Field
Volleyball
Water Polo
Satellite Campuses
Although there is only one campus for Harvard University, its many buildings, divisions and schools are spread throughout Cambridge. Harvard's campus facilities are located on both sides of the Charles River in Cambridge.  The Harvard Yard, (or "The Yard") is at the center of the campus and is the hub of Harvard's campus activities.
Community Life
The charms of Cambridge, Boston and New England as a whole, are many. Cambridge offers the ambiance of a small town in New England with its town greens, grassy riverbanks along the Charles River and charming town squares offering wonderful restaurants, unique shops, sidewalk cafes, and more.
Boston is a cosmopolitan city vibrant with history and culture.  Cobbled streets and church spires of colonial times are juxtaposed against modern architecture and high rises, offering a diversity that most visitors find stimulating. Concerts and live performances in theatre and classical music, museums and galleries, out door recreation and a world-renowned waterfront offer many opportunities for activities and entertainment. Students and visitors alike will enjoy the many areas that are within easy distance of Harvard.
Admission Requirements & Details
The admissions information below may give you an idea of the students Harvard University accepts. The details may include application requirements and recommendations, as well as any AP or college credits that may be transferred.
Student Enrollment
The total student enrollment at Harvard University is about 32,000, where graduate students make up roughly 5% of the student body.
Estimated Costs & Financial Aid
The items listed below are for informational purposes only and may not represent current tuition, fees, and expenses.
Tuition & Fees Information
The estimated tuition range is around $48,000-$57,000 per year
Per unit charges are around $1,600 for part time students
May offer prepaid tuition rates, allowing tuition to be purchased at current rates for future enrollment.
Financial Aid Details
The table listed below helps break down the types of financial aid students receive and the percent receiving aid, as well as the average amount of aid per student per year.
| | Percent of Students | Average Amount |
| --- | --- | --- |
| Any Financial Aid | 77% | - |
| Receiving Grants & Scholarships | 55% | $53,545 |
| Receiving Student Loans | 6% | $6,430 |
Academics & Student Services
Student Services
To support students and graduates, Harvard University may provide student services including:
Online classes
Classes offered on nights and weekends
Remedial courses
Academic counseling for students
Employing students to lower education costs
Assistance to find work
Specialized Programs & Accreditations
Campus: Harvard University
Clinical Psychology (Ph.D.) Program
Dental Public Health Program
Endodontics Program
Law Program
Medical (M.D.) Program
Oral and Maxillofacial Pathology Program
Orthodontics & Dentofacial Orthopedics Program
Periodontics Program
Prosthodontics Program
Master's in Public Health (M.P.H.) Program
Theology (Ministry) Program
Campus: Harvard Medical School
Intercollegiate Athletics
Harvard University is a Member of National Collegiate Athletic Association (NCAA), with many of the sports belonging to the NCAA Division I-FCS classification. The most popular sports played are listed below:
Baseball (Ivy Group)
Basketball (Ivy Group)
Track and Field (Ivy Group)
Fencing
Field Hockey
Football (Ivy Group)
Golf
Ice Hockey
Lacrosse
Rowing
Skiing
Soccer
Softball
Squash
Swimming and Diving
Tennis
Volleyball
Water Polo
Wrestling
Other Sports
Sailing
Programs Offered
The program list below is organized by areas of study. The programs that have a link will direct you to the program's profile page where you can learn more about education requirements and career pathways.
Get more information about the programs offered by Harvard University by clicking the request information to the right.
(C) Certificate or Award | (A) Associate's | (B) Bachelor's | (M) Master's Degree | (D) Doctorate (PhD,...)
Other 4-Year Private Colleges
The list of schools below have been selected by researching which schools offer similar programs to Harvard University.
See a list of all the colleges and universities by clicking on one of the links below:
Contact Information
General Contact
Admissions Office
Financial Aid Office