Contact Information
General Contact
Admissions Office
Financial Aid Office
STUDENT TEACHER RATIO
13:1
FINANCIAL AID AWARD AVG.
$24,143
Average Grants + Scholarship Aid Awarded to Undergraduate Students
Percent of Full-Time Undergraduates Receiving Financial Aid
Percent of Students Paying In-State Tuition vs Out-of-State Tuition
Virtual Tour of Campus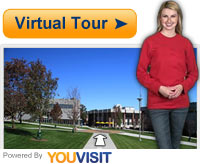 Illinois College (ICC)
1 College Drive, East Peoria, IL
Illinois College is a nonprofit private institution that has a large number of majors and degree programs available for students to choose from. The school is located in Jacksonville, IL, in a predominantly rural area. The Presbyterian Church affiliation of this school is an important part of the history, education and curriculum that defines the school. The lower student/teacher ratio and access to teachers is due primarily to the smaller enrollment, approximately 880 students, maintained by Illinois College.
A list of some of the more popular programs offered are:
Interdisciplinary Studies
Biological And Biomedical Sciences
Psychology
Education
History
Students applying for admission are asked to submit an application, school records, test scores and any requested letters of recommendations, which will then be reviewed by the admissions committee. An estimated 60% of all students that applied were admitted at Illinois College, with 27% of those admitted choosing to attend. More information from the admissions office can be found here.
The cost of tuition is approximately $27,000 per year. Tuition prices may change for any number of reasons, and therefore students should visit the school's tuition calculator to understand their costs. On-campus housing is available for students, and generally costs about $4,700 annually. Financial aid may be offered to students that meet the required requirements by way of grants or student loans.
The mascot for Illinois College is the "Blueboys", and they participate in intercollegiate sports through the NCAA. Available athletic programs offered may include the following:
Baseball (NCAA Division III)
Basketball (NCAA Division III)
Track & Field (NCAA Division III)
Contact information, admission forms, areas of study, and more may be viewed on school's website at www.ic.edu.
Admission Requirements & Details
The admissions information below may give an overview of the applicants Illinois College accepts. The details may include admissions application requirements and recommendations, as well as any AP college credits that may be transferred.
College Credits Accepted
Dual Credits
AP Course Credits
Student Enrollment
The total student enrollment at Illinois College is about 980. The enrollment breakdown by academic level is 30% enrolling as graduate students and 100% as undergraduate students.
Estimated Costs & Financial Aid
The items listed below are for informational purposes only and may not represent current tuition, fees, and expenses.
Tuition & Fees Information
Tuition is estimated to be around $37,000 per year for in-state and nonresident students
The estimated tuition for part time students is around $1,000 to $1,200 per unit
Financial Aid Details
The table listed below helps break down the types of financial aid students receive and the percent receiving aid, as well as the average amount of aid per student per year.
| | Percent of Students | Average Amount |
| --- | --- | --- |
| Any Financial Aid | 100% | - |
| Receiving Grants & Scholarships | 100% | $25,396 |
| Receiving Student Loans | 76% | $7,754 |
Academics & Student Services
Student Services
To help students and alumni, Illinois College may provide student services like:
Online course work available
Academic counseling for students
Employing students to lower education costs
Employment search assistance
Intercollegiate Athletics
ICC is a Member of National Collegiate Athletic Association (NCAA), with many of the sports being in the NCAA Division III with football classification. The most popular sports played are listed below:
Baseball (Midwest Conference)
Basketball (Midwest Conference)
Track and Field (Midwest Conference)
Football (Midwest Conference)
Golf
Soccer
Softball
Swimming
Tennis
Volleyball
Programs Offered
The program list below is organized by areas of study. The programs that have a link will direct you to the program's profile page where you can learn more about education requirements and career pathways.
Get more information about the programs offered by Illinois College by clicking the request information to the right.
(C) Certificate or Award | (A) Associate's | (B) Bachelor's | (M) Master's Degree | (D) Doctorate (PhD,...)
Other 4-Year Private Colleges
The list of schools below have been selected by researching which schools offer similar programs to Illinois College.
See a list of all the colleges and universities by clicking on one of the links below:
Contact Information
General Contact
Admissions Office
Financial Aid Office