Contact Information
General Contact
Admissions Office
Financial Aid Office
STUDENT TEACHER RATIO
11:1
FINANCIAL AID AWARD AVG.
$21,874
Average Grants + Scholarship Aid Awarded to Undergraduate Students
Percent of Full-Time Undergraduates Receiving Financial Aid
Percent of Students Paying In-State Tuition vs Out-of-State Tuition
Virtual Tour of Campus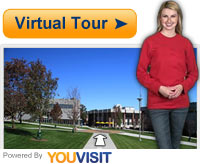 Meredith College (Meredith)
54 College Drive, Marion, NC
Meredith College is a nonprofit private university that has a fair number of programs available for students to choose from. The school is located in Raleigh, North Carolina, in a predominantly urban area. Around 2,100 students enroll at Meredith per year.
Areas of study offered at Meredith include:
Legal Professions And Studies
Psychology
Business And Marketing Studies
Family And Consumer Sciences
Visual And Performing Arts
The admissions process begins with the submission of an application, transcripts, and standardized test scores, which are then reviewed by admissions staff. A SAT or ACT exam is required prior to applying, with scores between 910 to 1123 on the SAT and within the range of 18 to 24 for the ACT exam is common among students accepted to Meredith. Roughly 60 percent of all students that applied were admitted at this school, with 41 percent of those admitted choosing to enroll. More information from the admissions office can be found at meredith.edu.
Tuition is approximately $31,000 annually, though it may vary based on any number of circumstances. Students may visit the school's price of attendance calculator to get a more personalized estimate of costs. Housing is available for students, which costs around $4,400 for the year. This school may help with costs by offering financial aid for students that are eligible in the form of grants and loans.
The Meredith College "Angels" have a number of intercollegiate athletic programs through participation in the NCAA.
For a complete list of areas of study, enrollment information, admissions information, and more, please take a look at the school's website at www.meredith.edu today or simply request information here.
Admission Requirements & Details
The admission details below may provide a better idea of the students Meredith College accepts. The details may include application requirements and recommendations, as well as any AP or college credits that may be transferred.
College Credits Accepted
Dual Credits
Life Experience Credits
AP Course Credits
Student Enrollment
Total enrollment at Meredith College is around 1,900 students. The enrollment breakdown by academic level is 21% enrolling as graduate students and 84% as undergraduate students.
Estimated Costs & Financial Aid
The items listed below are for informational purposes only and may not represent current tuition, fees, and expenses.
Tuition & Fees Information
Annual tuition estimates are between $39,000-$46,000 for both state residents and nonresidents
The estimated tuition for part time students is around $960 to $1,100 per unit
The estimated cost for room and board is around $14,000
Financial Aid Details
The information below lists the financial aid types students are receiving. Also shown are the percent of students receiving aid and the average amount of aid per student per year.
| | Percent of Students | Average Amount |
| --- | --- | --- |
| Any Financial Aid | 100% | - |
| Receiving Grants & Scholarships | 99% | $22,212 |
| Receiving Student Loans | 64% | $7,418 |
Academics & Student Services
Student Services
To support students and graduates, Meredith College may offer student services like those listed below:
Remedial courses
Career path counseling
Work study style employment
Assistance to find work
Specialized Programs & Accreditations
Dietetics Program

* Accredited by the Academy of Nutrition and Dietetics, Accreditation Council for Education in Nutrition and Dietetics (since 1983)

Music Program

* Accredited by the National Association of Schools of Music, Commission on Accreditation (since 1940)

Elementary and Secondary School Teacher Education Program

* Accredited by the National Council for Accreditation of Teacher Education (since 1990)
Programs Offered
The program list below is organized by areas of study. The programs that have a link will direct you to the program's profile page where you can learn more about education requirements and career pathways.
Get more information about the programs offered by Meredith College by clicking the request information to the right.
(C) Certificate or Award | (A) Associate's | (B) Bachelor's | (M) Master's Degree | (D) Doctorate (PhD,...)
Other 4-Year Private Colleges
The list of schools below have been selected by researching which schools offer similar programs to Meredith College.
Also, you can compare schools by looking through our list of colleges & universities:
Contact Information
General Contact
Admissions Office
Financial Aid Office