Contact Information
General Contact
Admissions Office
Financial Aid Office
STUDENT TEACHER RATIO
6:1
FINANCIAL AID AWARD AVG.
$41,435
Average Grants + Scholarship Aid Awarded to Undergraduate Students
Percent of Full-Time Undergraduates Receiving Financial Aid
Percent of Students Paying In-State Tuition vs Out-of-State Tuition
Virtual Tour of Campus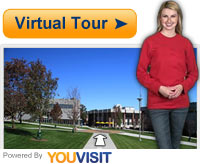 Northwestern University
1425 W. Lincoln Hwy., Dekalb, IL
Northwestern University is a private research university located near Chicago in Evanston, Illinois. Internationally recognized for its educational excellence, Northwestern consistently ranks in among the best in the country for its undergraduate programs.
Northwestern offers a comprehensive range of academic programs that lead to certificates, diplomas, degrees at the bachelor's, master's and doctoral levels, and professional degrees. The acclaimed faculty include members of the National Academy of Sciences, National Academy of Engineering, and American Academy of Arts and Sciences, among others.
The thousands of prestigious alumni of Northwestern include government leaders, and newsmakers from science, medicine, education, law, the media and performing arts. A few of Northwestern's more well-known alumni include Rahm Emanuel, the Mayor of Chicago, actor David Schwimmer, and Julia Wallace, editor of the Atlanta Journal Constitution.
Northwestern University's Kellogg School of Management consistently ranks among the top five business schools in the country. U.S. News & World Report considers the School of Law among the top 15 law schools, and the Feinberg School of Medicine in the top 20.
Northwestern's libraries are well-known for their holdings, which include millions of volumes, microforms, current periodicals and serials, and hundreds of databases and electronic journals.
History
Northwestern University was founded in 1851 to serve the Northwest Territory (Ohio, Indiana, Illinois, Michigan, Wisconsin and parts of Minnesota). Land was secured for the university campus in 1853 on the shores of Lake Michigan. The land around the campus was developed, and the adjacent town was named Evanston in honor of John Evans, one of the University's founders. In 1855, classes at Northwestern University commenced with two faculty members and 10 students.
Academics
The academic format for Northwestern University follows the quarter format, with fall, winter, spring and summer quarters. The summer quarter is divided into three sessions of varying lengths.
Colleges and Schools
Judd A. and Marjorie Weinberg College of Arts and Sciences
School of Communication
School of Continuing Studies
School of Education and Social Policy
Robert R. McCormick School of Engineering and Applied Science
Graduate School
Medill School of Journalism, Media, Integrated Marketing Communications
School of Law
J.L. Kellogg School of Management
Feinberg School of Medicine
Henry and Leigh Bienen School of Music
Northwestern University in Qatar
Student Life
There is always something to do on the Northwestern University campuses, whether it is active participation in one of the many student clubs or organizations, including fraternities and sororities, or exercising during intramural and club sports. Students can explore their interest in the arts by viewing art at a campus art gallery, catching a theatre performance or a concert. The recreation and fitness facilities at Northwestern are state-of-the art, and the events that occur on campus year-round always draw a big crowd.
On campus housing is available, including graduate housing and residential colleges. Off-campus housing is also available. There are many meal plans and dining options available on and around campus.
Traditions
The traditional school colors for Northwestern University are purple and white. The mascot is the Wildcat ("Willie the Wildcat"). This mascot was chosen in 1924 after a reporter referred to Northwestern's football players as "wildcats" in an article he wrote for The Chicago Tribune. Since that time, all athletic teams at Northwestern have been nicknamed the "Wildcats." There is a popular cheer team at Northwestern University, as well as a "Ladycats" dance team.
The Land of Lincoln Trophy
A relatively new tradition, since 2009 the Land of Lincoln Trophy has been given annually to the winner of the Northwestern-Illinois football Game.
The bronze Land of Lincoln Trophy is modeled after Abraham Lincoln's authentic hat, and designed by Dick Locher, cartoonist and artist. The bronze trophy sits atop a wood base measuring 14 by 14 inches. The trophy idea resulted from an online vote by Northwestern and Illinois fans, who had to select a new trophy to be given to the winner of their traditional annual game.
Athletics
The Northwestern University "Wildcats" athletic teams are charter members of the Big Ten Conference, and compete in 19 varsity sports, including:
Men's Sports:
Baseball
Basketball
Football
Golf
Soccer
Swimming and Diving
Tennis
Wrestling
Women's Sports:
Basketball
Cross Country
Fencing
Field Hockey
Golf
Lacrosse
Soccer
Softball
Swimming and Diving
Tennis
Volleyball
Satellite Campuses
Northwestern University has three campuses:
Evanston Campus
Chicago Campus
Doha, Qatar Campus
Community Life
Many of the schools and colleges at Northwestern University have programs that support and benefit the community. One example is the Chicago Community Engagement Program at Northwestern's Feinberg School of Medicine.
Through this program, Feinberg students interested in participating in community health activities receive support, guidance and resources. Some of the community involvement opportunities include:
Research and service activities in Chicago
Feinberg student group activities
Career interest in Family Medicine and Primary Care
Special events, classes, activities, or projects
Global Health Initiative (GHI) travel awards in alliance with the Center for Global Health
Northwestern University encourages a dual focus on education and community service by providing strong academic support for engagement activities.
Admission Requirements & Details
The information regarding admissions below may give you an idea of the applicants Northwestern University accepts. The details may include admissions application requirements and recommendations, as well as any AP or college credits that may be transferred.
Student Enrollment
The total student enrollment at Northwestern University is about 22,000. The student body is made up of 39% undergraduate students and 9% graduate students.
Estimated Costs & Financial Aid
The items listed below are for informational purposes only and may not represent current tuition, fees, and expenses.
Tuition & Fees Information
Tuition is estimated to be around $62,000 per year for in-state and nonresident students
For part-time students, charges are between $6,700-$8,000 per unit
Financial Aid Details
The table listed below helps break down the types of financial aid students receive and the percent receiving aid, as well as the average amount of aid per student per year.
| | Percent of Students | Average Amount |
| --- | --- | --- |
| Any Financial Aid | 66% | - |
| Receiving Grants & Scholarships | 60% | $45,427 |
| Receiving Student Loans | 17% | $6,994 |
Academics & Student Services
Student Services
To help support students, Northwestern University may provide student services like:
Classes offered on nights and weekends
Academic counseling for students
Student employment
Assistance to find work
Specialized Programs & Accreditations
Campus: Northwestern University
Clinical Audiology (Au.D.) Program
Clinical Psychology (Ph.D.) Program
Law Program
Medical (M.D.) Program
Music Program
Speech-Language Pathology Program
Campus: Northwestern University - Chicago Downtown Campus
Clinical Psychology (Ph.D.) Program

* Accredited by the American Psychological Association, Commission on Accreditation (since 1972)

Graduate Level Public Health (Outside School of Public Health) Program

* Accredited by the Council on Education for Public Health (since 2000)
Intercollegiate Athletics
Northwestern University is a Member of National Collegiate Athletic Association (NCAA), with many of the sports being in the NCAA Division I-FBS classification. The most popular sports played are listed below:
Baseball (Big Ten Conference)
Basketball (Big Ten Conference)
Fencing
Field Hockey
Football (Big Ten Conference)
Golf
Lacrosse
Soccer
Softball
Swimming and Diving
Tennis
Track and Field, X-Country
Volleyball
Wrestling
Programs Offered
The program list below is organized by areas of study. The programs that have a link will direct you to the program's profile page where you can learn more about education requirements and career pathways.
Get more information about the programs offered by Northwestern University by clicking the request information to the right.
(C) Certificate or Award | (A) Associate's | (B) Bachelor's | (M) Master's Degree | (D) Doctorate (PhD,...)
Other 4-Year Private Colleges
The list of schools below have been selected by researching which schools offer similar programs to Northwestern University.
Also, you can compare schools by looking through our list of colleges & universities:
Contact Information
General Contact
Admissions Office
Financial Aid Office