Contact Information
General Contact
Admissions Office
Financial Aid Office
STUDENT TEACHER RATIO
7:1
FINANCIAL AID AWARD AVG.
$37,571
Average Grants + Scholarship Aid Awarded to Undergraduate Students
Percent of Full-Time Undergraduates Receiving Financial Aid
Percent of Students Paying In-State Tuition vs Out-of-State Tuition
Virtual Tour of Campus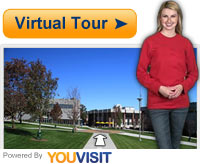 St John's College – Annapolis
Also known as St. Mary's or SMCM
47645 College Drive, St. Mary's City, MD
St John's College is a liberal arts college that offers an undergraduate education and assists students in developing important skills useful in pursuit of graduate education or employment. A liberal arts curriculum exposes students to a variety of topics and subjects. The school is located in Annapolis, MD, which is a predominantly suburban area. The high teacher to student ratio and access to teachers is due primarily to the smaller enrollment, about 500 students, maintained by St John's College.
The school offers a degree program in Liberal Arts. To be considered for admissions, applicants may be required to fill out an application, write a personal statement, and submit test scores or other school records, which are then reviewed by the admissions committee. Most students accepted to St John's College achieve an SAT score in a range of 1210 - 1410, or an ACT score in a range of 25 - 30. 78% of those students that apply are admitted to this school, of which 45% choose to attend. More information from the admissions office can be found here.
The cost of undergraduate tuition is nearly $48,000 per year. Tuition prices may change for any number of reasons, and therefore students should use the school's price of attendance calculator to understand their costs. Housing is available for students, and generally costs about $5,600 per year. St John's College may provide financial aid for students who are eligible in the form of loans, grants, scholarships and work study programs.
Students should visit the St John's College website to obtain a complete list of areas of study, financial aid details, and more.
Admission Requirements & Details
The information regarding admissions below may give an overview of the applicants St. Mary's or SMCM accepts.
Student Enrollment
St John's College – Annapolis has a total student population of about 530. The enrollment breakdown by academic level is 23% enrolling as graduate students and 90% as undergraduate students.
Estimated Costs & Financial Aid
The items listed below are for informational purposes only and may not represent current tuition, fees, and expenses.
Financial Aid Details
The table below breaks down the types of financial aid, the percent of students receiving aid, and average amount of aid per student per year.
| | Percent of Students | Average Amount |
| --- | --- | --- |
| Any Financial Aid | 99% | - |
| Receiving Grants & Scholarships | 99% | $35,797 |
| Receiving Student Loans | 60% | $6,569 |
Academics & Student Services
Student Services
To help support students, St John's College – Annapolis may provide services like those listed below:
Academic counseling for students
Work study style employment
Assistance to find work
Intercollegiate Athletics
Contact Information
General Contact
Admissions Office
Financial Aid Office