Contact Information
General Contact
Admissions Office
Financial Aid Office
STUDENT TEACHER RATIO
15:1
FINANCIAL AID AWARD AVG.
$27,696
Average Grants + Scholarship Aid Awarded to Undergraduate Students
Percent of Full-Time Undergraduates Receiving Financial Aid
Percent of Students Paying In-State Tuition vs Out-of-State Tuition
Virtual Tour of Campus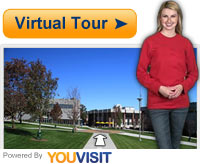 Syracuse University
226 West 26th Street, New York, NY
Syracuse University (SU) is a public research university located in Syracuse, New York. SU offer high-ranking degree programs at the undergraduate and graduate levels in a comprehensive range of subject areas. Known for its excellent study abroad programs, nearly 40 percent of SU students study in other countries through Syracuse University. Students can customize their Study Abroad experience, and have choices of programs in the Middle East and Florence, Italy, among other locations.
SU is committed to providing "Scholarship in Action," which is part of its mission of a "University as Public Good." The region around Syracuse has a rich tradition of social scholarship, and played a strong role in abolitionism and the women's rights movement. The SU mission includes fulfillment of the following objectives:
To educate fully informed and committed citizens
To provide access to opportunity
To strengthen democratic institutions
To create innovation that matters, and we share knowledge generously
To inform and engage public opinion and debate
To cultivate and sustain public intellectuals
Syracuse University has an excellent faculty and has produced many illustrious alumni who have made their mark in a wide range of fields. Some noteworthy SU Alumni are Stephen Crane (author of The Red Badge of Courage), Dick Clark (host of American Bandstand), Jim Brown (football star, actor, and social activist), Frank Langella (award-winning stage and film actor), Joyce Carol Oates (award-winning novelist), Ted Koppel (award-winning broadcast journalist), Betsey Johnson (fashion designer known for whimsical designs), Lou Reed (rock singer-songwriter for The Velvet Underground), Joseph Biden (vice president of the United States), Bob Costas (host of NBC's "Football Night in America"), and Eileen Collins (first woman astronaut to command a NASA space mission), among many others.
History
Syracuse University was founded in 1870 as a private institution of higher education offering programs in physical sciences and modern languages.
Academics
The academic calendar for Syracuse University follows the semester format, with fall, spring and summer semesters. The summer semester is divided into a short "Maymester," Session I, Combined Session and Session II.
Colleges and Schools
School of Architecture
The College of Arts and Sciences
School of Education
L.C. Smith College of Engineering and Computer Science
Graduate School
David B. Falk College of Sport and Human Dynamics
School of Information Studies
College of Law
The Martin J. Whitman School of Management
Maxwell School of Citizenship and Public Affairs
S.I. Newhouse School of Public Communications
College of Visual and Performing Arts
University College
Summer at Syracuse
The academic and research centers at Syracuse University include:
Bleier Center for Television and Popular Culture
Burton Blatt Institute
Center for Health and Behavior
Center for Natural Language Processing
Center for Policy Research
Falcone Center for Entrepreneurship
Institute for National Security and Counterterrorism
Institute for the Study of the Judiciary, Politics and the Media
Daniel P. Moynihan Global Affairs Institute
Center for Advanced Systems and Engineering (CASE)
NYS Science and Technology Law Center
Syracuse Biomaterials Institute
Syracuse Center of Excellence in Environmental and Energy Systems
Sustainable Community Solutions
Transactional Records Access Clearinghouse (TRAC)
Student Life
There are more than 300 registered student groups and organizations at Syracuse University, including an active Greek Life on campus, intramural sports and plenty of student events and activities. Student services include fitness facilities, on campus housing and dining, student health services, veteran and military services, advising, counseling, a resource center, and more.
Traditions
The traditional school colors for Syracuse University are orange and white, with royal blue as an accent color. The school mascot is "Otto the Orange," who makes more than 100 appearances every year at SU games or public events. The athletic teams are nicknamed the Syracuse "Orange."
Athletics
The Syracuse "Orange" athletic teams compete in many intercollegiate sports, including:
Men's Sports:
Basketball
Cross country
Football
Lacrosse
Rowing
Soccer
Track and Field
Women's Sports:
Basketball
Cross Country
Field Hockey
Ice Hockey
Lacrosse
Rowing
Soccer
Softball
Tennis
Track and Field
Volleyball
Satellite Campuses
Syracuse University's main campus is located in Syracuse, New York. In addition to its main campus, Syracuse has many Study Abroad programs around the world, including Florence, Italy, and satellite locations or programs in:
Washington, D.C.
Manhattan (NY, NY)
SU West Coast (Semester in LA)
SU Dubai, United Arab Emirates
Community Life
Syracuse University is located at the top of a hill overlooking the City of Syracuse. Downtown Syracuse and Armory Center are a short walk, drive, or bus ride from campus. Syracuse is a vibrant city offering cultural, recreational, and artistic events.
As a Syracuse student, you can enjoy the Syracuse Symphony Orchestra, the nationally known Everson Museum of Art, the Rosamond Gifford Zoo, sports events, the Carousel Center mall, and festivals like "JazzFest" and "Winterfest."
Admission Requirements & Details
The information regarding admissions below may give you an idea of the applicants Syracuse University accepts. The details may include admissions application requirements and recommendations, as well as any AP or college credits that may be transferred.
College Credits Accepted
Dual Credits
Life Experience Credits
AP Course Credits
Student Enrollment
Syracuse University has a total student population of about 23,000. The enrollment breakdown by academic level is 16% enrolling as graduate students and 67% as undergraduate students.
Estimated Costs & Financial Aid
The items listed below are for informational purposes only and may not represent current tuition, fees, and expenses.
Tuition & Fees Information
Annual tuition estimates are between $51,000-$61,000 for both state residents and nonresidents
Part time students pay in the range of $2,300 to $2,700 per unit
May offer prepaid tuition, allowing students to purchase tuition at current rates for future years.
Financial Aid Details
The table listed below helps break down the types of financial aid students receive and the percent receiving aid, as well as the average amount of aid per student per year.
| | Percent of Students | Average Amount |
| --- | --- | --- |
| Any Financial Aid | 79% | - |
| Receiving Grants & Scholarships | 74% | $26,296 |
| Receiving Student Loans | 46% | $9,398 |
Academics & Student Services
Student Services
To help students and alumni, Syracuse University may provide services like those listed below:
Online classes
Classes offered on nights and weekends
Remedial instructional courses
Career path counseling
Student employment
Assisting students to find work
Day care
Specialized Programs & Accreditations
Art and Design Program
Clinical Audiology (Au.D.) Program
Clinical Psychology (Ph.D.) Program
Dietetics Program
Coordinated Dietetics Program
Law Program
Music Program
Master's Degree in Nursing (MSN) Program
Bachelor's Degree in Nursing (BSN) Program
School Psychology (Ph.D.) Program
Speech-Language Pathology Program
Elementary and Secondary School Teacher Education Program
Intercollegiate Athletics
Syracuse University is a Member of National Collegiate Athletic Association (NCAA), with many of the sports belonging to the NCAA Division I-FBS classification. The most popular sports played are listed below:
Basketball (Atlantic Coast Conference)
Track and Field (Atlantic Coast Conference)
Field Hockey
Football (Atlantic Coast Conference)
Ice Hockey
Lacrosse
Rowing
Soccer
Softball
Tennis
Volleyball
Programs Offered
The program list below is organized by areas of study. The programs that have a link will direct you to the program's profile page where you can learn more about education requirements and career pathways.
Get more information about the programs offered by Syracuse University by clicking the request information to the right.
(C) Certificate or Award | (A) Associate's | (B) Bachelor's | (M) Master's Degree | (D) Doctorate (PhD,...)
Other 4-Year Private Colleges
The list of schools below have been selected by researching which schools offer similar programs to Syracuse University.
Also, check out our college lists below, which can help students compare schools to one another:
Contact Information
General Contact
Admissions Office
Financial Aid Office