Contact Information
General Contact
Admissions Office
Financial Aid Office
STUDENT TEACHER RATIO
21:1
FINANCIAL AID AWARD AVG.
$8,450
Average Grants + Scholarship Aid Awarded to Undergraduate Students
Percent of Full-Time Undergraduates Receiving Financial Aid
Percent of Students Paying In-State Tuition vs Out-of-State Tuition
Virtual Tour of Campus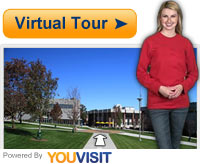 Florida Atlantic University
1500 S Martin Luther King Jr Blvd, Tallahassee, FL
Florida Atlantic University (FAU) is a public research university located in Boca Raton, Florida on an 850 campus near the Atlantic Ocean. FAU has seven campuses and sites in all. FAU offers more than 170 academic degree programs at the undergraduate and graduate levels. Classified as a high research activity institution by the Carnegie Foundation for the Advancement of Teaching, research areas at FAU range from biomedicine to biotechnology and ocean engineering.
FAU receives high ranking for the diversity of its student body, representing all 50 states and more than 180 countries.
Many FAU academic programs receive high marks, including its business, accounting and nursing programs. The university established the first ocean engineering degree program in the United States in 1965, and conducts research for the U.S. Navy on security-related projects. The school's Biomedical and Marine Biotechnology Center, Harbor Branch Oceanographic Institute, and its Ocean Energy Technology Center are considered national "Centers of Excellence."
History
FAU was founded in 1964, with President Lyndon B. Johnson giving the dedication address, in which he challenged FAU to lead "...a new revolution in education in America." His words were meant to illustrate the character of Florida Atlantic University as a new type of institution of higher learning that was not exclusive to wealthy "ivy league" families, but making education accessible to everyone and anyone who might qualify.
The school came into existence thanks largely to the contributions and efforts of a banker named Thomas Fleming, Jr. The school lacked a location and funding for facilities, so he initiated two separate funding campaigns through an Endowment Corporation. The first was promoted with the public slogan "Boca U. in '62," and the second was promoted as "Open the Door in '64." The Endowment Corporation successfully raised nearly $300,000 for the establishment of the FAU. Today the Endowment Corporation is called the "FAU Foundation."
Academics
The academic calendar for Florida Atlantic University follows the semester format, with fall and spring semesters, and three shorter summer terms.
Colleges and Schools
Dorothy F. Schmidt College of Arts and Letters
College of Business
College for Design and Social Inquiry
College of Education
College of Engineering and Computer Science
The Graduate College
Harriet L. Wilkes Honors College
Charles E. Schmidt College of Medicine
Christine E. Lynn College of Nursing
Charles E. Schmidt College of Science
Student Life
Students at FAU can choose from hundreds or clubs, associations and organizations to become involved in, including fraternities and sororities, as well as internships, research projects and study abroad programs.
The Boca Raton campus (main campus) of FAU provides many facilities and support services for students. Its Performing Arts Auditorium hosts many live performances by visiting performers that include rock concerts and the Florida Philharmonic Orchestra. Residential housing is available, and there are two cafeterias on campus. The athletics department on campus offers excellent recreation facilities that are available to all students, including tennis courts and an aquatic center.
The campus also boasts a large library, as well as computer labs and study areas, a media center, and student union, among other amenities.
Athletics
The FAU "Owls" athletic teams compete in 18 intercollegiate sports, and have had 21 conference championships. Sports at FAU include:
Men's Sports:
Baseball
Basketball
Football
Golf
Soccer
Swimming and Diving
Tennis
Women's Sports:
Basketball
Cheer
Cross Country
Dance
Soccer
Softball
Swimming and Diving
Tennis
Track
Volleyball
Satellite Campuses
In addition to its main campus in Boca Raton, Florida Atlantic University has several satellite campuses and learning sites in Florida:
FAU Dania Beach Campus
FAU Davie Campus
FAU Fort Lauderdale Campus
Harbor Branch
FAU - John D. MacArthur Campus at Jupiter (FAU Jupiter)
FAU Treasure Coast Campus
Community Life
FAU believes in civic engagement, and there are many programs that connect the FAU campus and its students to community businesses, government, non-profits and more.
Admission Requirements & Details
The admission details below may give an overview of the students Florida Atlantic University accepts. The details may include application requirements and recommendations, as well as any college credits that may be transferred.
College Credits Accepted
Dual Credits
AP Course Credits
Student Enrollment
Florida Atlantic University has a total student population of about 30,000. The enrollment breakdown by academic level is 11% enrolling as graduate students and 82% as undergraduate students.
Estimated Costs & Financial Aid
The average "out of pocket" cost of attendance, after any grants and scholarships are considered, is around $9,500. In order to calculate a more accurate and detailed cost of attendance check out their cost calculator here. There is also a $30 application fee for those applying to a program. The figures listed below are for informational purposes only and do not represent current or future tuition, fees, and expenses.
Tuition & Fees Information
Annual tuition estimates are:

In-State: $2,500-$3,000
Out-of-State: $14,000-$17,250

Part-time students are charged:

State Residents: $200-$240 per credit unit
Nonresidents: $720-$870 per credit unit

May offer prepaid tuition rates, allowing tuition to be purchased at current rates for future enrollment.
Financial Aid Details
The information below lists the financial aid types students are receiving. Also shown are the percent of students receiving aid and the average amount of aid per student per year.
| | Percent of Students | Average Amount |
| --- | --- | --- |
| Any Financial Aid | 81% | - |
| Receiving Grants & Scholarships | 70% | $10,143 |
| Receiving Student Loans | 38% | $6,167 |
Academics & Student Services
Student Services
To support students and graduates, Florida Atlantic University may offer services including:
Distance learning
Night and weekend classes available
Career path counseling
Work study style employment
Assisting students to find work
Specialized Programs & Accreditations
Medical (M.D.) Program
Music Program
Bachelor's Degree in Nursing (BSN) Program
Nursing (MSN, DSN) Program
Speech-Language Pathology Program
Elementary and Secondary School Teacher Education Program
Intercollegiate Athletics
Florida Atlantic University is a Member of National Collegiate Athletic Association (NCAA), with many of the sports being in the NCAA Division I-FBS classification. The most popular sports played are listed below:
Baseball (Conference Usa)
Basketball (Conference Usa)
Track and Field (Conference Usa)
Football (Conference Usa)
Golf
Soccer
Softball
Swimming and Diving
Tennis
Track and Field, X-Country
Volleyball
Beach Volleyball
Programs Offered
The program list below is organized by areas of study. The programs that have a link will direct you to the program's profile page where you can learn more about education requirements and career pathways.
Get more information about the programs offered by Florida Atlantic University by clicking the request information to the right.
(C) Certificate or Award | (A) Associate's | (B) Bachelor's | (M) Master's Degree | (D) Doctorate (PhD,...)
Other 4-Year Public Colleges
The list of schools below have been selected by researching which schools offer similar programs to Florida Atlantic University.
Also, you can compare schools by looking through our list of colleges & universities:
Contact Information
General Contact
Admissions Office
Financial Aid Office