Contact Information
General Contact
Admissions Office
Financial Aid Office
STUDENT TEACHER RATIO
18:1
FINANCIAL AID AWARD AVG.
$10,510
Average Grants + Scholarship Aid Awarded to Undergraduate Students
Percent of Full-Time Undergraduates Receiving Financial Aid
Percent of Students Paying In-State Tuition vs Out-of-State Tuition
Virtual Tour of Campus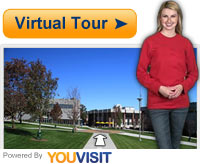 Georgia Institute of Technology
80 Jesse Hill Jr Drive, SE, Atlanta, GA
Georgia Institute of Technology ("Georgia Tech") is one of the top research universities, and among the top 10 public universities in the United States. Georgia Tech is situated on a 400-acre campus in Atlanta, Georgia. It offers many prestigious, nationally recognized programs at the undergraduate and graduate levels. Degrees are offered in several colleges within the university, including computing, engineering, sciences, architecture, management and liberal arts.
The U.S. News & World Report has given Georgia Tech top rankings for several of its programs over the years. It ranks Georgia Tech at number one for its industrial engineering program, number four for its graduate engineering program, and number five for its undergraduate engineering college, among others. Georgia Tech offers several internships and co-ops that have been highlighted as "Programs to Look For."
Recent studies show that as an international leader in science and technology, Georgia Tech's research activities have an annual impact of roughly $2.15 billion on the Atlanta economy. The prestigious faculty at Georgia Tech includes leaders in many fields and recipients of many awards.
Georgia Tech is one of four research universities, and 35 public institutions of higher education in the University System of Georgia. This is one of the largest systems of public higher education in the nation.
History
The Georgia School of Technology was founded in 1885, with the shift in the South from an agrarian to an industrial economy. Over the next 50 years, Georgia Tech developed from a small trade school to a nationally recognized technological university.
The name of the school was changed in 1948 to Georgia Institute of Technology. The first female students were admitted in 1951, and the first African American students were admitted in 1961.
Academics
The academic calendar at Georgia Tech follows the semester format, with fall, spring and summer semesters. The summer semester is divided into three sessions.
Colleges and Schools
College of Architecture
College of Computing
College of Engineering
Ivan Allen College of Liberal Arts
College of Management
College of Sciences
Student Life
The campus of Georgia Tech is vibrant with a full annual calendar of events and activities that keep students, faculty, staff and visitors busy. Intercollegiate athletics and intramural athletics are popular on campus, and there are many music concerts, theater performances, comedy acts, lectures and social events to attend. The student-run DramaTech Theatre is a big draw at Georgia Tech. Georgia Tech students are known to work hard and play hard.
Students looking for recreation beyond the classroom or the lab can consult the "JacketPages" for more information about events and organizations available for participation. There are hundreds of student organizations to choose from at Georgia Tech, from an astronomy club to an origami club.
Other opportunities for involvement on the Georgia Tech campus include:
Community Service
LeaderShape - A program for leadership development
LEAD - Get a minor in Leadership Studies
Student Media - WREK Radio and campus news outlets
Jumpstart - Bringing mentors to preschool children to build education skills
Greek Life
Student Center Programs
Career Tech Portfolio
Many on campus housing and dining options are available.
Traditions
The traditional school colors of Georgia Tech are white and gold. The school mascot is a yellow jacket named "Buzz," and the athletic teams are nicknamed the Georgia Tech "Yellow Jackets." Georgia Tech has a secondary mascot known as the "Rambling Wreck." This is a vintage car (a 1930 Ford painted white and gold) that since 1961 has led the football team out onto the playing field at every home game.
There is a "Ramblin' Wreck" fight song and a Ramblin' Wreck Parade held every Homecoming, among many other time-honored traditions at Georgia Tech.
Athletics
The Georgia Tech Athletic Association sponsors intercollegiate athletics competition in seventeen sports, including:
Men's Sports:
Football
Basketball
Baseball
Golf
Tennis
Track
Cross country
Swimming and diving
Women's Sports:
Basketball
Softball
Tennis
Track
Cross country
Swimming and diving
Volleyball
Schedules and other athletics information are available at www.ramblinwreck.com.
Satellite Campuses
In an effort to stay on the cutting edge of the global economy, Georgia Tech has expanded its reach beyond the main campus in Atlanta, Georgia. It has online and distance-learning opportunities, as well as satellite campuses and learning centers at the following locations:
Georgia Tech-Savannah
Georgia Tech-Europe: Georgia Tech-Lorraine (GTL) in Metz, France. GTL is also the site of a unique joint international laboratory (UMI GT-CNRS) between Georgia Tech and the French National Center for Scientific Research (CNRS).
Georgia Tech-Ireland: The European division of the Georgia Tech Research Institute (GTRI) in Athlone, Ireland
Georgia Tech-Singapore: Site of the Logistics Institute-Asia Pacific (TLI-AP), which is in collaboration with the National University of Singapore that offers research and education programs in global logistics.
The Georgia Tech-Shanghai Initiative: Provides Tech students the opportunity to live and study in rapidly growing China and gives Shanghai Jiao Tong University (SJTU) students exposure to a world-class education.
Peking University Joint Degree Program
Georgia Tech-Latin America: Costa Rica is the site of the Georgia Tech Trade, Innovation & Productivity (TIP) Center.
Community Life
The campus community is vibrant at Georgia Tech, and the community outreach mission carries that vibrancy beyond the campus. Georgia Tech follows a motto of "Progress and Service," promoting active volunteerism among students, faculty and staff. Service learning classes, community projects and initiatives are of benefit to local Atlantans and students alike. Community recipients of Georgia Tech programs have included Atlanta Public Schools and local businesses and organizations.
Admission Requirements & Details
The admission details below may give an overview of the candidates Georgia Institute of Technology accepts. The details may include application requirements and recommendations, as well as any college or dual credits that may be transferred.
College Credits Accepted
Dual Credits
AP Course Credits
Student Enrollment
Total enrollment at Georgia Institute of Technology is around 33,000 students, where graduate students make up roughly 10% of the student body.
Estimated Costs & Financial Aid
The average "out of pocket" cost of attendance, after any grants and scholarships are considered, is around $17,000. In order to calculate a more accurate and detailed cost of attendance check out their cost calculator here. There is also a $75 application fee for those applying to a program. The figures listed below are for informational purposes only and do not represent current or future tuition, fees, and expenses.
Tuition & Fees Information
Tuition estimates per year:

State Residents: $10,000-$12,000
Out-of-State: $31,000-$37,640

Part-time students are charged:

In-State: $3,000-$3,700 per unit
Out-of-State: $9,300-$11,000 per unit
Financial Aid Details
The table below breaks down the types of financial aid, the percent of students receiving aid, and average amount of aid per student per year.
| | Percent of Students | Average Amount |
| --- | --- | --- |
| Any Financial Aid | 79% | - |
| Receiving Grants & Scholarships | 76% | $12,716 |
| Receiving Student Loans | 26% | $6,520 |
Academics & Student Services
Student Services
To help students and recent graduates, Georgia Institute of Technology may offer student services including:
Online classes
Night and weekend classes available
Academic counseling for students
Student employment
Assisting students to find work
Day care
Specialized Programs & Accreditations
Industrial Design Program

* Accredited by the National Association of Schools of Art and Design, Commission on Accreditation (since 2004)
Intercollegiate Athletics
Georgia Institute of Technology is a Member of National Collegiate Athletic Association (NCAA), with many of the sports belonging to the NCAA Division I-FBS classification. The most popular sports played are listed below:
Baseball (Atlantic Coast Conference)
Basketball (Atlantic Coast Conference)
Track and Field (Atlantic Coast Conference)
Football (Atlantic Coast Conference)
Golf
Softball
Swimming and Diving
Tennis
Volleyball
Programs Offered
The program list below is organized by areas of study. The programs that have a link will direct you to the program's profile page where you can learn more about education requirements and career pathways.
Get more information about the programs offered by Georgia Institute of Technology by clicking the request information to the right.
(C) Certificate or Award | (A) Associate's | (B) Bachelor's | (M) Master's Degree | (D) Doctorate (PhD,...)
Other 4-Year Public Colleges
The list of schools below have been selected by researching which schools offer similar programs to Georgia Institute of Technology.
See a list of all the colleges and universities by clicking on one of the links below:
Contact Information
General Contact
Admissions Office
Financial Aid Office