Contact Information
General Contact
Admissions Office
Financial Aid Office
STUDENT TEACHER RATIO
14:1
DEGREE OFFERED ONLINE
108
FINANCIAL AID AWARD AVG.
$10,097
Average Grants + Scholarship Aid Awarded to Undergraduate Students
Percent of Full-Time Undergraduates Receiving Financial Aid
Percent of Students Paying In-State Tuition vs Out-of-State Tuition
Virtual Tour of Campus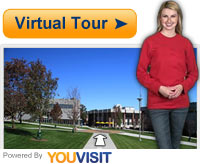 North Carolina State University at Raleigh
1533 South Main St., Winston Salem, NC
North Carolina State University at Raleigh (NC State) is ranked in the top 50 U.S. public universities, and number three in the U.S. among public universities that receive funding for research. Research is a foundation of the academic culture at NC State, and 70 percent of the university's faculty conduct research. Many graduate students are supported by research funding.
NC State has its primary campuses located in Raleigh, North Carolina, which is considered one of the best places to live and work in the U.S. The university's campuses - Main Campus (comprised of South, Central, North, West and East campuses) and Centennial Campus - are located in a region that boasts some of the country's top technology, research and pharmaceutical companies.
Known as "the People's University," NC State is the largest university in North Carolina, with more than 8,000 faculty and staff. Since many of its classes are large, the university has a policy of providing smaller discussion groups and labs so students get more learning opportunities. NC State has established the North Carolina Cooperative Extension, which provides research-based information to statewide communities.
History
Established in 1887 and opened in 1889, North Carolina State University began as the North Carolina College of Agriculture and Mechanic Arts. In the 1900s, the school established the Cooperative Agricultural Extension Service at State College, which led to many more extension programs, research and outreach work and, eventually, to an official name change. The curricula expanded greatly over the years, moving far beyond agriculture and mechanic arts to offer all major academic disciplines and to receive top ranking in a number of disciplines.
Academics
NC State has 12 colleges and schools offering all major academic disciplines. Through its history, NC State has been a leading university in agriculture, forestry, wood and paper science, engineering, textiles, veterinary medicine and design. It is also strong in all the sciences, including nanotechnology, biotechnology, biomedical engineering, and computer science. NC State also has strong departments in the humanities and social sciences and mathematics, among others.
NC State's state-of-the-art research programs are among its highlights, offering students the opportunity to work on campus and off with leading researchers in many fields. NC State has made many important research discoveries, with roughly 660 patents to its credit. Some of NC State's "firsts" include the prototype for the artificial retina, and the first synthetic aorta.
Colleges and Schools
The 12 colleges and schools of NC State University are:
College of Agriculture and Life Sciences
College of Design
College of Education
College of Engineering
College of Humanities and Social Sciences
Poole College of Management
College of Natural Resources
College of Physical Mathematical Sciences
College of Textiles
College of Veterinary Medicine
First Year College
Graduate School
Athletics
The NC State University's athletics teams are known as the "Wolfpacks" or "Packs" for short. North Carolina State University teams have won two NCAA national championships and two AIAVV titles, among others. NC State competes in 23 intercollegiate sports.
The school also offers 45 different club sports to NC State students, including 18 intramural leagues for all skill levels.
Student Life
Known as the "People's College," NC State has more than 400 organizations and activities for students to get involved in. The myriad categories include:
Arts & cultural activities
Academic organizations & honorary societies
Service groups
Graduate student associations
Peer group, lifestyle & diversity initiatives
Political & social action groups
Professional & career support
Religious & spiritual organizations
Special interest opportunities
Sports, recreation & leisure activities
Student governing boards
Student media & publications
There are also many leadership opportunities through NC State's service-learning programs and community service initiatives that integrate community work with academics.
Year-round arts and entertainment programs and activities are also available for students and faculty. There are arts organizations and exhibits, on-campus cinema, media outlets, theatres, crafts centers, dance performances, music performances and the summer TheatreFest.
The Division of Student Affairs at NC State offers support and services to students through many extracurricular recreational activities.
There are many choices for on-campus housing at NC State including residence halls at East, West and Central campuses. There are also the "Living and Learning Villages," which are residence halls devoted to grouping students with similar lifestyle or academic interests. The Wolf Village Apartments, Western Manor and E.S. King Village are conveniently located off-campus apartment complexes for married students.
Fraternities and Sororities
There are many fraternities and sororities open to students on the NC State campus. There are local chapters of national organizations as well as many "social" groups who are involved in a variety of leadership, service, academic and social activities.
The school has issued a warning that the Zeta Psi fraternity has been suspended from the university for being found responsible for hazing and alcohol violations, among other infractions.
Traditions
Holladay Hall, which was built in 1889, was the first campus building for NC State and is still considered its "main building."
The "Free Expression Tunnel," a tunnel that connects two halves of NC State's Central Campus, was established in the 1960's as a place where students could express themselves through wall graffiti.
NC State's school colors are red and white, although the original school colors were pink and blue.
The school mascot became the "Wolfpack" in 1922 after its students were described as behaving like a "wolf pack" at sporting events.
An NC State student wrote the words to the school's fight song in 1926:
NCSU Fight Song
Shout aloud to the men who will play the game to win
We're behind you, keep fighting for State---
Hold that line, hold 'em fast,
We'll reach victory at last
We're behind you, keep fighting for State---
Rise up to the fray and let your colors wave,
Shout out for dear old N.C. State --GO STATE!
And where-e'er we go,
we'll let the whole world know,
We're behind you, keep fighting for State.
Community Life
NC State is a land-grant institution and, as such, it encourages and promotes community involvement in every department through extension programs, engagement initiatives, economic development efforts and many partnerships with outside organizations.
Admission Requirements & Details
The admissions information below may provide a better idea of the candidates North Carolina State University at Raleigh accepts. The details may include application requirements and recommendations, as well as any college or dual credits that may be transferred.
College Credits Accepted
Dual Credits
AP Course Credits
Student Enrollment
The total student enrollment at North Carolina State University at Raleigh is about 35,000. The enrollment breakdown by academic level is 14% enrolling as graduate students and 71% as undergraduate students.
Estimated Costs & Financial Aid
The average "out of pocket" cost of attendance, after any grants and scholarships are considered, is around $14,800. In order to calculate a more accurate and detailed cost of attendance check out their cost calculator here. There is also a $85 application fee for those applying to a program. The figures listed below are for informational purposes only and do not represent current or future tuition, fees, and expenses.
Tuition & Fees Information
Annual tuition estimates are:

In-State Tuition: $6,500-$7,800
Nonresident Student Tuition: $27,000-$31,980

Charges per unit:

State Residents: $220-$270 per credit unit
Nonresidents: $900-$1,100 per credit unit

Some programs may have tuition rates locked at the first year rate for up to five years.
Financial Aid Details
The table listed below helps break down the types of financial aid students receive and the percent receiving aid, as well as the average amount of aid per student per year.
| | Percent of Students | Average Amount |
| --- | --- | --- |
| Any Financial Aid | 70% | - |
| Receiving Grants & Scholarships | 53% | $10,332 |
| Receiving Student Loans | 47% | $6,809 |
Academics & Student Services
Student Services
To help support students, North Carolina State University at Raleigh may offer student services like:
Online classes
Remedial instructional courses
Counseling assistance
Work study style employment
Assistance to find work
Specialized Programs & Accreditations
Graphic Design Program
Industrial Design Program
School Psychology (Ph.D.) Program
Elementary and Secondary School Teacher Education Program
Veterinary Medicine (D.V.M.) Program
Intercollegiate Athletics
North Carolina State University at Raleigh is a Member of National Collegiate Athletic Association (NCAA), with many of the sports being in the NCAA Division I-FBS classification. The most popular sports played are listed below:
Baseball (Atlantic Coast Conference)
Basketball (Atlantic Coast Conference)
Track and Field (Atlantic Coast Conference)
Football (Atlantic Coast Conference)
Golf
Gymnastics
Rifle
Soccer
Softball
Swimming and Diving
Tennis
Volleyball
Wrestling
Programs Offered
The program list below is organized by areas of study. The programs that have a link will direct you to the program's profile page where you can learn more about education requirements and career pathways.
Get more information about the programs offered by North Carolina State University at Raleigh by clicking the request information to the right.
(C) Certificate or Award | (A) Associate's | (B) Bachelor's | (M) Master's Degree | (D) Doctorate (PhD,...)
Other 4-Year Public Colleges
The list of schools below have been selected by researching which schools offer similar programs to North Carolina State University at Raleigh.
See a list of all the colleges and universities by clicking on one of the links below:
Contact Information
General Contact
Admissions Office
Financial Aid Office