Contact Information
General Contact
Admissions Office
Financial Aid Office
STUDENT TEACHER RATIO
18:1
FINANCIAL AID AWARD AVG.
$9,422
Average Grants + Scholarship Aid Awarded to Undergraduate Students
Percent of Full-Time Undergraduates Receiving Financial Aid
Percent of Students Paying In-State Tuition vs Out-of-State Tuition
Virtual Tour of Campus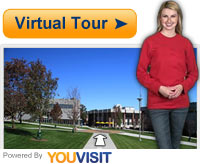 Stony Brook University
Also known as SUNY Stony Brook
12 Capen Hall, Buffalo, NY
Stony Brook University is a public research university with its primary campus located on Long Island's North Shore in New York. Stony Brook University also comprises the Stony Brook University Medical Center, Health Sciences Center, Long Island State Veterans Home, the Stony Brook Manhattan campus, Stony Brook Southampton campus on Long Island's East End, a Research and Development Park and several business incubators. Additionally, Stony Brook University co-manages the Brookhaven National Laboratory.
A National Merit Institution, Stony Brook University ranks in the "top 100 best national universities" according to U.S. News and World Report. Stony Brook is a recipient of the National Science Foundation's recognition award for its integration of research and education. Students at Stony Brook have access to the cutting-edge facilities of the Brookhaven National Laboratory and Cold Spring Harbor Laboratory. The school's undergraduate research and creative projects get very high marks.
Stony Brook has 70 academic departments, and offers more than 65 undergraduate majors and 75 minors. It also offers more than 100 master's programs, 40 doctoral programs and more than 30 graduate certificate programs.
The Stony Brook faculty and alumni are highly acclaimed, and include more than 80 Guggenheim Fellows, more than 50 Fulbright Fellows, numerous Sloan Foundation Fellows, as well as several Nobel and Pulitzer Prize winners, among others. Stony Brook Faculty members have been instrumental in creating more than 1,500 inventions and 450 patents.
History
Stony Brook University was founded in 1957 as a teacher preparation college that focused on mathematics and sciences. The original campus was in Oyster Bay, Long Island. Philanthropist Ward Melville donated land near the village of Stony Brook, and the university moved to a new campus there in 1962. Now part of the State of University of New York system, the school has developed and grown significantly, realizing its goal to become one of the finest institutions of higher learning in the U.S.
The Stony Brook campus was host to many big-name musical performers during the rock and roll movement of the 1960s.
Academics
The academic calendar for Stony Brook University follows the semester format, with fall and spring semesters and flexible summer sessions. There is also an accelerated winter session that allows students to earn three credits in three weeks.
Colleges and Schools
College of Arts and Sciences
College of Business
College of Engineering and Applied Sciences
The Graduate School
Honors College
School of Dental Medicine
School of Health Technology and Management
School of Journalism
School of Marine and Atmospheric Sciences
School of Medicine
School of Nursing
School of Professional Development
School of Social Welfare
Centers of Excellence
The Centers for Molecular Medicine and Biology Learning Laboratories
The Center for Medical Humanities, Compassionate Care, and Bioethics
The Center for Teaching Learning and Technology
The Charles B. Wang Center
The Humanities Institute at Stony Brook
The Marine Sciences Research Center
Pollock-Krasner House and Study Center
The Simons Center for Geometry and Physics
Staller Center for the Arts
Student Life
There are more than 250 student clubs and organization at Stony Brook University, and the Division of Student Life fosters campus involvement and civic engagement. The many programs, activities and groups available provide academic, social, recreational, cultural and leadership development. There are more than 30 fraternities and sororities available at Stony Brook.
Student services at Stony Brook include child-care, commute services, disability support, an interfaith center, ombudsman's office, veteran affairs, and more.
Campus housing is available, with more than 30 residence halls and apartment-style buildings. A wide range of dining options is available, as well as on-campus fitness and recreation.
Traditions
The school color for Stony Brook University is red. After many different mascots through the years, in the early 1990s, the school's mascot became the sea wolf - a mythical sea creature said to bring good luck to all who might see it. Since 1994, the varsity teams have been known as the Stony Brook Seawolves. "Wolfie" is the fuzzy and friendly mascot who promotes the Seawolves at most Stony Brook athletics events.
Athletics
The Stony Brook "Seawolves" athletic teams compete in 20 intercollegiate men and women's sports, including:
Men's Sports:
Baseball
Basketball
Cross Country
Football
Lacrosse
Soccer
Swimming
Tennis
Track and Field
Women's Sports:
Basketball
Cross Country
Lacrosse
Soccer
Softball
Swimming
Tennis
Track and Field
Volleyball
Satellite Campuses
In addition to its Main Campus in the village of Stony Brook, the university has satellite campuses at:
Stony Brook Southampton
Stony Brook Manhattan
Community Life
The primary campus for Stony Brook University is located in the village of Stony Brook, New York. This residential community is 65 miles east of New York City with proximity to the Atlantic Ocean and the Long Island Sound. It is easy to reach by car, rail, ferry or air.
Set among more than 1,000 acres of woodland, the Main Campus at Stony Brook is very scenic and includes a nature preserve. It offers a six-mile bike path that encircles the campus. Nearby harbors of the North Shore of Long Island are easily accessible by bicycle.
There are plenty of arts, culture and entertainment in this charming area, including the Stony Brook Film Festival, many theatrical, musical and dance performances, a university art gallery, craft center, and more.
Admission Requirements & Details
The information regarding admissions below may give you an idea of the candidates Stony Brook University accepts. The details may include admissions application requirements and recommendations, as well as any college or dual credits that may be transferred.
College Credits Accepted
Dual Credits
AP Course Credits
Student Enrollment
Total enrollment at Stony Brook University is around 26,000 students. The enrollment breakdown by academic level is 13% enrolling as graduate students and 67% as undergraduate students.
Estimated Costs & Financial Aid
The average "out of pocket" cost of attendance, after any grants and scholarships are considered, is around $14,900. To calculate a more personalized cost visit the net price calculator. There is also a $50 application fee for students applying to the school. The figures listed below are for informational purposes only and do not represent current or future tuition, fees, and expenses.
Tuition & Fees Information
Tuition estimates per year:

In-State: $7,100-$8,500
Out-of-State: $25,000-$29,690

Charges per unit:

In-State: $300-$350 per unit
Out-of-State: $1,000-$1,200 per unit
Financial Aid Details
The table listed below helps break down the types of financial aid students receive and the percent receiving aid, as well as the average amount of aid per student per year.
| | Percent of Students | Average Amount |
| --- | --- | --- |
| Any Financial Aid | 78% | - |
| Receiving Grants & Scholarships | 71% | $10,162 |
| Receiving Student Loans | 42% | $6,384 |
Academics & Student Services
Student Services
To help support students, Stony Brook University may provide student services including:
Distance learning
Remedial instructional courses
Career path counseling
Employing students to lower education costs
Assisting students to find work
Day care
Specialized Programs & Accreditations
Campus: Stony Brook University
Clinical Psychology (Ph.D.) Program
Dental Anesthesiology Program
Dietetics Program
Endodontics Program
Medical Dosimetry Program
Medical (M.D.) Program
Nurse Midwifery Education Program
Bachelor's Degree in Nursing (BSN) Program
Nursing (MSN, DSN) Program
Occupational Therapy (OT) Program
Orthodontics & Dentofacial Orthopedics Program
Pediatric Dentistry Program
Periodontics Program
Graduate Level Public Health (Outside School of Public Health) Program
Elementary and Secondary School Teacher Education Program
Campus: SUNY Stony Brook Southampton
Occupational Therapy (OT) Program

* Accredited by the American Occupational Therapy Association, Accreditation Council for Occupational Therapy Education (since 2014)
Intercollegiate Athletics
Stony Brook University is a Member of National Collegiate Athletic Association (NCAA), with many of the sports belonging to the NCAA Division I-FCS classification. The most popular sports played are listed below:
Baseball (America East)
Basketball (America East)
Track and Field (America East)
Football (Colonial Athletic Association)
Lacrosse
Soccer
Softball
Swimming and Diving
Tennis
Volleyball
Programs Offered
The program list below is organized by areas of study. The programs that have a link will direct you to the program's profile page where you can learn more about education requirements and career pathways.
Get more information about the programs offered by Stony Brook University by clicking the request information to the right.
(C) Certificate or Award | (A) Associate's | (B) Bachelor's | (M) Master's Degree | (D) Doctorate (PhD,...)
Other 4-Year Public Colleges
The list of schools below have been selected by researching which schools offer similar programs to Stony Brook University.
Also, check out our college lists below, which can help students compare schools to one another:
Contact Information
General Contact
Admissions Office
Financial Aid Office