Contact Information
General Contact
Admissions Office
Financial Aid Office
FINANCIAL AID AWARD AVG.
$7,808
Average Grants + Scholarship Aid Awarded to Undergraduate Students
Percent of Full-Time Undergraduates Receiving Financial Aid
Percent of Students Paying In-State Tuition vs Out-of-State Tuition
Virtual Tour of Campus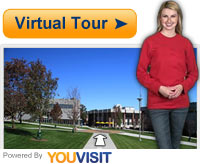 The University of Texas at San Antonio
4901 E University, Odessa, TX
The University of Texas at San Antonio (UTSA) is a state university in the Southwestern area of Texas. The main campus of UTSA is located on 600 acres in the northern area of San Antonio. The school has a well-respected faculty, excellent research facilities and offers 65 undergraduate degree programs, and 70 graduate degree programs at the master's and doctoral levels. UTSA also offers many courses online.
Notable alumni of UTSA include many well-known NBA players, award-winning research scientists, and recognized writers, among many others.
History
Founded in 1969, the school received the land donation for its 600-acre campus in 1970, which is when the school was established as actively operational. The school was established with five colleges.
Academics
The academic calendar for UTSA follows the semester format, with fall and spring semesters, and a summer "term."
Colleges and Schools
College of Business
College of Education and Human Development
College of Engineering
College of Liberal and Fine Arts
College of Public Policy
College of Architecture
College of Sciences
Honors College
Student Life
There are more than 180 student clubs and organization for students at UTSA to become involved in, representing interests and shared backgrounds in culture, the military, politics and student government, religion, service, social events, sports and recreation. There are also many chapters of fraternities and sororities at UTSA, offering a very active Greek Life.
There are several options for on-campus student housing, and a selection of on-campus dining services at UTSA.
Traditions
The colors of the University of Texas System are orange and white. The UTSA has added navy to the orange and white as their school's third color.
The school's mascot is the roadrunner, a bird that represents the region in Texas where UTSA is located.
Athletics
The UTSA "Roadrunners" athletic teams compete in 16 intercollegiate sports at the NCAA Division I Level.
Men's Sports:
Baseball
Basketball
Cross Country
Football
Golf
Tennis
Track and Field
Fencing
Women's Sports:
Basketball
Cross Country
Golf
Soccer
Softball
Tennis
Track and Field
Volleyball
Satellite Campuses
In addition to its main campus, the University of Texas at San Antonio has two other campuses in San Antonio: Its Downtown and Hemisfair Park campuses.
Community Life
The weather in San Antonio Texas is known to be very temperate and, along with its many sights, attracts students and tourists alike.
Admission Requirements & Details
The information regarding admissions below may provide a better idea of the students The University of Texas at San Antonio accepts. The details may include admissions application requirements and recommendations, as well as any college or dual credits that may be transferred.
College Credits Accepted
Dual Credits
AP Course Credits
Student Enrollment
The University of Texas at San Antonio has a total student population of about 32,000. The student body is made up of 87% undergraduate students and 15% graduate students.
Estimated Costs & Financial Aid
The average "out of pocket" cost of attendance, after any grants and scholarships are considered, is around $13,100. To calculate a more personalized cost visit the net price calculator. There is also a $70 application fee for students applying to the school. The figures listed below are for informational purposes only and do not represent current or future tuition, fees, and expenses.
Tuition & Fees Information
Tuition estimates per year:

In-State: $5,500-$6,600
Out-of-State: $18,000-$21,010

Part-time students are charged:

In-State: $230-$280 per unit
Out-of-State: $730-$880 per unit

Some programs may have tuition rates locked at the first year rate for up to five years.
May offer prepaid tuition rates, allowing tuition to be purchased at current rates for future enrollment.
Financial Aid Details
The table listed below helps break down the types of financial aid students receive and the percent receiving aid, as well as the average amount of aid per student per year.
| | Percent of Students | Average Amount |
| --- | --- | --- |
| Any Financial Aid | 83% | - |
| Receiving Grants & Scholarships | 74% | $7,035 |
| Receiving Student Loans | 54% | $6,633 |
Academics & Student Services
Student Services
To help students and recent graduates, The University of Texas at San Antonio may provide student services including:
Online course work available
Remedial courses
Counseling assistance
Employing students to lower education costs
Assistance to find work
Day care for children
Specialized Programs & Accreditations
Art and Design Program

* Accredited by the National Association of Schools of Art and Design, Commission on Accreditation (since 1980)

Coordinated Dietetics Program

* Accredited by the Academy of Nutrition and Dietetics, Accreditation Council for Education in Nutrition and Dietetics (since 2014)

Music Program

* Accredited by the National Association of Schools of Music, Commission on Accreditation (since 1980)
Intercollegiate Athletics
The University of Texas at San Antonio is a Member of National Collegiate Athletic Association (NCAA), with many of the sports belonging to the NCAA Division I-FBS classification. The most popular sports played are listed below:
Baseball (Conference Usa)
Basketball (Conference Usa)
Track and Field (Conference Usa)
Football (Conference Usa)
Golf
Soccer
Softball
Tennis
Volleyball
Programs Offered
The program list below is organized by areas of study. The programs that have a link will direct you to the program's profile page where you can learn more about education requirements and career pathways.
Get more information about the programs offered by The University of Texas at San Antonio by clicking the request information to the right.
(C) Certificate or Award | (A) Associate's | (B) Bachelor's | (M) Master's Degree | (D) Doctorate (PhD,...)
Other 4-Year Public Colleges
The list of schools below have been selected by researching which schools offer similar programs to The University of Texas at San Antonio.
Also, you can compare schools by looking through our list of colleges & universities:
Contact Information
General Contact
Admissions Office
Financial Aid Office