Contact Information
General Contact
Admissions Office
Financial Aid Office
STUDENT TEACHER RATIO
7:1
Average Grants + Scholarship Aid Awarded to Undergraduate Students
Percent of Full-Time Undergraduates Receiving Financial Aid
Percent of Students Paying In-State Tuition vs Out-of-State Tuition
Virtual Tour of Campus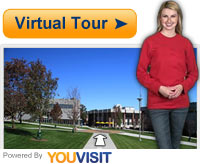 United States Military Academy (West Point)
300 Steamboat Road, Kings Point, NY
United States Military Academy provides a variety of degree programs for students to guide them in their growth and development. The school is located in West Point, New York and publically funded. Enrollment at United States Military Academy is nearly 4,700 annually.
Students can choose from a few areas of study, including but not limited to:
Engineering
Engineering Technology
Social Sciences
Business And Marketing Studies
Legal Professions And Studies
To be considered for admissions, you may be asked to complete an application, write a personal statement, and submit any transcripts or test scores, which are then reviewed by the admissions staff. An ACT or SAT exam is required prior to applying, with scores within the range of 1700 to 2030 for the SAT exam and between 25 to 31 on the ACT is typical among students accepted to United States Military Academy. Only 11 percent of applicants are admitted to the school due to the high volume of applicants for the limited enrollment spots. More information from the admissions office can be found here.
This school offers several athletic programs overseen by the NCAA.
To see a full list of programs offered, enrollment information, student services, and more, please take a look at the school's website at http://www.westpoint.edu.
Admission Requirements & Details
The admission details below may give an overview of the students United States Military Academy accepts. The details may include application requirements and recommendations, as well as any college credits that may be transferred.
Student Enrollment
The total student enrollment at United States Military Academy is about 4,600. The enrollment breakdown by academic level is 26% enrolling as graduate students and 100% as undergraduate students.
Academics & Student Services
Student Services
To support students and graduates, United States Military Academy may offer student services including:
Remedial instructional courses
Career path counseling
Assisting students to find work
Programs Offered
The program list below is organized by areas of study. The programs that have a link will direct you to the program's profile page where you can learn more about education requirements and career pathways.
Get more information about the programs offered by United States Military Academy by clicking the request information to the right.
(C) Certificate or Award | (A) Associate's | (B) Bachelor's | (M) Master's Degree | (D) Doctorate (PhD,...)
Other 4-Year Public Colleges
The list of schools below have been selected by researching which schools offer similar programs to United States Military Academy.
See a list of all the colleges and universities by clicking on one of the links below:
Contact Information
General Contact
Admissions Office
Financial Aid Office