Contact Information
General Contact
Admissions Office
Financial Aid Office
STUDENT TEACHER RATIO
19:1
FINANCIAL AID AWARD AVG.
$18,306
Average Grants + Scholarship Aid Awarded to Undergraduate Students
Percent of Full-Time Undergraduates Receiving Financial Aid
Percent of Students Paying In-State Tuition vs Out-of-State Tuition
Virtual Tour of Campus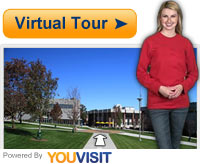 University of California – San Diego (UCSD)
900 University Ave, Riverside, CA
University of California - San Diego (UCSD) is a top-ranking academic and research institution in the University of California system. It is situated along the Pacific Ocean on a campus of coastal woodlands. UCSD offers hundreds of academic degrees at the bachelor's, master's and doctoral levels. It also offers many professional degrees. Its academics cover a wide range of disciplines including science, technology, social sciences, medicine, business and the humanities.
The school offers a diverse selection of interdisciplinary programs with many majors and minors in innovative areas. UCSD has an award-winning faculty, all of whom are experts in their fields, at the cutting edge of science, medicine and technology. The UCSD faculty boasts many Nobel Prize winners, two Pulitzer Prize winners, a Tony Award, and an Academy Award, among others.
The Chancellor of UCSD has been leading a "Leadership Team" for several years with a goal of influencing the local, national and global communities for the university.
UCSD has a strong Extension and Lifelong Learning program, offering more than 130 academic programs, professional education and public service courses to the San Diego community.
History
UCSD was founded in the 1960s as a research institution, which evolved out of the Scripps Institution of Oceanography, founded in 1903. UCSD grew over the next three decades into a more comprehensive academic institution, in addition to being the nation's first oceanographic institution. From the beginning, its faculty has included top experts in science and research, including the areas of physics, chemistry, geology, biology, and climate.
Academics
The academic calendar for the University of California at San Diego follows the quarter system, with fall, winter and spring quarters running from 55-60 days each.
Colleges and Schools
UCSD has six undergraduate colleges, five academic divisions, five graduate and professional schools.
Divisions and Schools:
Arts & Humanities
Biological Sciences
Jacobs School of Engineering
Physical Sciences
Rady School of Management
School of International Relations and Pacific Studies
School of Medicine
Scripps Inst. of Oceanography
Skaggs School of Pharmacy & Pharmaceutical Sciences
Social Sciences
Undergraduate Colleges:
Marshall
Muir
Revelle
Roosevelt
Sixth
Warren
Student Life
The UCSD campus is located near the Pacific Ocean, and is not far from the Mexico border. There are many places to explore in the area, and the weather contributes to rich opportunities for outdoor activities. UCSD has a page on its website called "Campus Fun 101," which links students to a host of activities and opportunities for engagement. There are more than 400 student clubs, organizations, societies, adventure excursions, group activities, sporting events, theatre performances, art tours, aquarium visits, and more.
UCSC students will also find opportunities to study abroad, engage in career preparation programs, and participate in leadership training, among others. There are also many student services available including wellness facilities, a cross-cultural center, and more.
Campus housing and dining are available, and there are excellent fitness facilities and swimming pools.
Traditions
The UCSD school colors are blue and gold. Each college at UCSD hosts many traditional events each year that are open to all students on campus. One of these traditional events is "Warren Live," a music concert from Warren College held in the spring that features headline musical groups.
Athletics
The UCSD "Tritons" athletics teams participate in many intercollegiate sports, including:
Men's Sports:
Baseball
Basketball
Crew
Cross Country
Fencing
Golf
Soccer
Swimming and Diving
Tennis
Track and Field
Volleyball
Water Polo
Women's Sports:
Basketball
Crew
Cross Country
Fencing
Soccer
Softball
Swimming and Diving
Tennis
Track and Field
Volleyball
Water Polo
Community Life
UCSD offers many opportunities for volunteerism in the San Diego community and involvement in local non-profit organizations. Its Center for Student Involvement provides information about how to get involved in programs focused on environment, youth, hunger, and more.
Admission Requirements & Details
The admissions information below may provide a better idea of the students University of California – San Diego accepts. The details may include application requirements and recommendations, as well as any AP or college credits that may be transferred.
Student Enrollment
The total student enrollment at University of California – San Diego is about 38,000, with undergraduate students making up about 80% of the total student population and graduate students making up the rest.
Estimated Costs & Financial Aid
The average "out of pocket" cost of attendance, after any grants and scholarships are considered, is around $13,500. To calculate a more personalized cost visit the net price calculator. There is also a $70 application fee for students applying to the school. The figures listed below are for informational purposes only and do not represent current or future tuition, fees, and expenses.
Tuition & Fees Information
Tuition estimates per year:

In-State Tuition: $11,000-$14,000
Nonresident Student Tuition: $41,000-$49,440

The estimated cost for on campus dorms & meals is around $17,000
Financial Aid Details
The financial aid table below details the types of financial aid, along with the percent of students receiving aid, and on average the amount of aid per student per year.
| | Percent of Students | Average Amount |
| --- | --- | --- |
| Any Financial Aid | 63% | - |
| Receiving Grants & Scholarships | 57% | $19,393 |
| Receiving Student Loans | 39% | $5,491 |
Academics & Student Services
Student Services
To help students and alumni, University of California – San Diego may provide services like those listed below:
Academic counseling for students
Student employment
Employment search assistance
Child care
Specialized Programs & Accreditations
Clinical Audiology (Au.D.) Program
English Language Program
Medical (M.D.) Program
Pharmacy (Pharm. D.) Program
Intercollegiate Athletics
UCSD is a Member of National Collegiate Athletic Association (NCAA), with many of the sports being in the NCAA Division II without football classification. The most popular sports played are listed below:
Baseball (California Collegiate Athletic Assoc)
Basketball (California Collegiate Athletic Assoc)
Track and Field (California Collegiate Athletic Assoc)
Fencing
Golf
Rowing
Soccer
Softball
Swimming
Tennis
Volleyball
Water Polo
Programs Offered
The program list below is organized by areas of study. The programs that have a link will direct you to the program's profile page where you can learn more about education requirements and career pathways.
Get more information about the programs offered by University of California – San Diego by clicking the request information to the right.
(C) Certificate or Award | (A) Associate's | (B) Bachelor's | (M) Master's Degree | (D) Doctorate (PhD,...)
Other 4-Year Public Colleges
The list of schools below have been selected by researching which schools offer similar programs to University of California – San Diego.
See a list of all the colleges and universities by clicking on one of the links below:
Contact Information
General Contact
Admissions Office
Financial Aid Office