Contact Information
General Contact
Admissions Office
Financial Aid Office
STUDENT TEACHER RATIO
19:1
FINANCIAL AID AWARD AVG.
$18,500
Average Grants + Scholarship Aid Awarded to Undergraduate Students
Percent of Full-Time Undergraduates Receiving Financial Aid
Percent of Students Paying In-State Tuition vs Out-of-State Tuition
Virtual Tour of Campus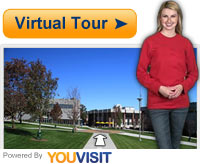 University of California – Santa Cruz
Also known as UCSB UC Santa Barbara
5221 Cheadle Hall, Santa Barbara, CA
About
The University of California - Santa Cruz, located in Santa Cruz, California, was founded in 1965, though plans for the school date as early as 1930. The school is a member of the University of California System, one of the largest college systems in the United States. The campus was placed in Santa Cruz over competing San Jose due to the locations beauty, but the remote nature of the location required the construction of residential housing by the school. The school was designed to offer a small liberal arts college feel with the resources of a full research institution.

Campus
The northern part of the campus has remained undeveloped and forested, allowing for hiking trails and is used as a residential area for recreational vehicles. The school is bordered by the Santa Cruz Mountains, Harvey West Park, and the Pogonip Open Space Preserve. The campus is connected by footbridges allowing for quick travel and his home to student built shrines made from detritus from the woods. Several natural points of interest exist throughout the campus, including the Porter Caves. The school's proximity to nature and open minded atmosphere provide a unique atmosphere for learning.

Academics
University of California - Santa Cruz offers a large number of majors, allowing students to choose the program of study that best suits their future academic and professional goals. Students will take courses related to their major as well as general education requirements, some may choose to take elective courses outside of their area of study or pursue a minor degree which provide additional educational opportunities outside their major. Graduate programs are also available, having separate requirements for admission including an undergraduate degree.

Programs offered include:
Admissions and Financial Aid
Students interested in enrollment at UC Santa Cruz may qualify for admission by meeting one of three requirements. The first is earning a GPA of 3.0 (3.4 for out of state applicants), the second is being in the top 9% of one's graduating class, and the third is having earned extremely high standardized test scores. Students must submit a completed application for admission, along with essay, transcripts and test scores which will be reviewed by the admissions committee. Once a decision is rendered, the student will be notified and provided the necessary for beginning their college experience. Graduate students must have an undergraduate degree and most programs require a high GRE score to be considered for admission. California residents are given enrollment priority.

Financial aid is available in the form of loans, grants, scholarships and work study programs. Students in need of financial assistance must obtain a federal PIN and submit a completed Free Application for Federal Student Aid (FAFSA), the resulting student aid report (SAR) from which will be used to determine financial need, program eligibility and monetary awards. Financial aid must be reapplied for at the start of each academic year, and may be asked to provide additional financial documentation to verify the accuracy of the SAR prior to the disbursement of funds.

Athletics
The UCSC Banana Slugs participate in intercollegiate athletics through the National Collegiate Athletic Association (NCAA) Division III. Intercollegiate athletics provide students with the opportunity to participate in healthy competition with rival schools on a controlled environment, learning skills and habits that are useful in one's person, academic and professional life. These include teamwork, discipline, and good health habits. Students will also experience the camaraderie associated with experiencing the shared successes and failures with their teammates. Students are encouraged to participate in tryouts, which take place throughout the year for varying sports. Dates, times and forms may be obtained through the athletic department.

Athletic programs offered:
Basketball
Cross Country
Golf
Swimming
Soccer
Tennis
Track
Volleyball
Admission Requirements & Details
The information regarding admissions below may give you an idea of the applicants University of California – Santa Cruz accepts. The details may include application requirements and recommendations, as well as any college credits that may be transferred.
College Credits Accepted
Dual Credits
AP Course Credits
Student Enrollment
University of California – Santa Cruz has a total student population of about 20,000. The enrollment breakdown by academic level is 19% enrolling as graduate students and 90% as undergraduate students.
Estimated Costs & Financial Aid
The average "out of pocket" cost of attendance, after any grants and scholarships are considered, is around $17,300. In order to calculate a more accurate and detailed cost of attendance check out their cost calculator here. There is also a $70 application fee for those applying to a program. The figures listed below are for informational purposes only and do not represent current or future tuition, fees, and expenses.
Tuition & Fees Information
Tuition estimates per year:

In-State Tuition: $11,000-$14,000
Nonresident Student Tuition: $41,000-$49,440

The average estimated cost for on campus housing and meals is listed to be around $20,000
Financial Aid Details
The table listed below helps break down the types of financial aid students receive and the percent receiving aid, as well as the average amount of aid per student per year.
| | Percent of Students | Average Amount |
| --- | --- | --- |
| Any Financial Aid | 72% | - |
| Receiving Grants & Scholarships | 65% | $17,597 |
| Receiving Student Loans | 43% | $5,887 |
Academics & Student Services
Student Services
To help students and alumni, University of California – Santa Cruz may offer student services like those listed below:
Online course work available
Remedial instructional courses
Career path counseling
Student employment
Employment search assistance
Day care for children
Intercollegiate Athletics
University of California – Santa Cruz is a Member of National Collegiate Athletic Association (NCAA), with many of the sports being in the NCAA Division III without football classification. The most popular sports played are listed below:
Basketball (Division Iii Independents)
Track and Field (Division Iii Independents)
Golf
Soccer
Swimming and Diving
Tennis
Volleyball
Programs Offered
The program list below is organized by areas of study. The programs that have a link will direct you to the program's profile page where you can learn more about education requirements and career pathways.
Get more information about the programs offered by University of California – Santa Cruz by clicking the request information to the right.
(C) Certificate or Award | (A) Associate's | (B) Bachelor's | (M) Master's Degree | (D) Doctorate (PhD,...)
Other 4-Year Public Colleges
The list of schools below have been selected by researching which schools offer similar programs to University of California – Santa Cruz.
Also, you can compare schools by looking through our list of colleges & universities:
Contact Information
General Contact
Admissions Office
Financial Aid Office