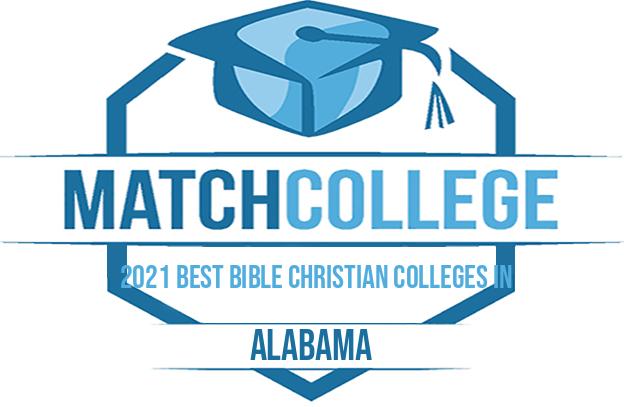 Alabama Bible Colleges and Christian Colleges are higher education institutions that have an affiliation or connection with a specific religious organization. Each bible school may also have a rich history in Alabama along with its demography & culture. Bible colleges may offer 2-year degrees or 4-year degrees specifically focused on a faith-based area of study or not directly associated. For example, a Christian college may offer programs inministry,theology,marriage and family counseling, andyouth ministrywhile also offering degrees inbusiness,information systems,communications,early childhood education,medical assisting, andmarketing.
Key Aspects of Bible Colleges in Alabama
Several bible colleges serve as seminaries that allow individuals of that denomination to become educated in the study of the Bible and Christianity, followed by work as a pastor, minister and/or priest. Degrees at bible colleges span from undergraduate degrees up through doctoral degrees at many schools. Get connected with an array of bible colleges in Alabama to learn more about tuition, degrees, financial aid, pedagogy, theology, rankings, seminary tracks, reviews, graduation rates, accreditation, affiliation, graduation rates, and online degree programs.
Alabama Online Bible Colleges and Degrees
In addition to the traditional school-based programs, Alabama residents also have the ability to register with a bible college via distance learning. Online bible studies degrees in Alabama are quite popular with students across the country. Virtual colleges offer a robust curriculum and distance learning technology that provides students with the flexibility and independence to earn a degree in an area of study as fast or slow as they see fit. Several accredited bible colleges offering degree programs to Alabama students include Grand Canyon University, Liberty University, and Ohio Christian University.
List of Catholic Colleges in Alabama
The following colleges follow or incorporate Catholic practices and are further grouped by their specific religious affiliation.
Roman Catholic Affiliated Schools
Institution Name
Spring Hill College

Popular Programs Offered:

Business Administration
Biology
Communication, General

Mobile, AL
List of Protestant Colleges in Alabama
The following schools follow or incorporate Protestant practices and are further detailed by their specific religious affiliation.
Baptist Affiliated Schools
Christian Methodist Episcopal Affiliated Schools
Presbyterian Church Affiliated Schools
Seventh Day Adventists Affiliated Schools
Southern Baptist Affiliated Schools
United Church of Christ Affiliated Schools
United Methodist Affiliated Schools
List of Restoration Colleges in Alabama
The following colleges follow or incorporate Restoration practices and are further grouped by their specific religious affiliation.
Churches of Christ Affiliated Schools
The tuition information displayed is an estimate, which we calculated based on historical data and should be solely used for informational purposes only. Please contact the respective school for information about the current school year.
Source: IPEDS Survey 2012-2020: Data obtained from the US Dept. of Education's Integrated Postsecondary Education Data System (IPEDS). Data may vary depending on school and academic year.