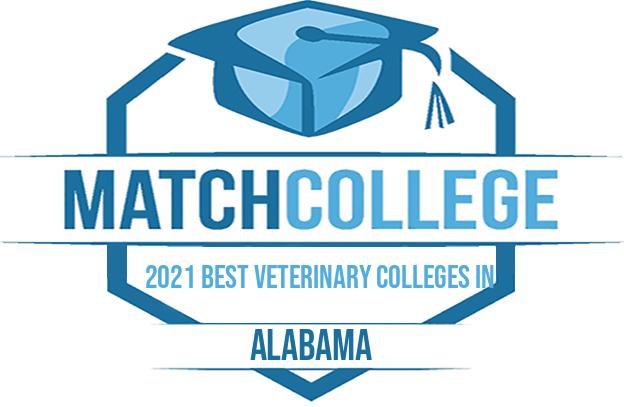 Veterinary schools are competitive within the state of Alabama, requiring a high grade point average and a bachelor's degree in a related field such asanimal scientistorphysiologyto be considered for admissions. A program generally takes four years to complete, resulting in a Doctor of Veterinary Medicine (D.V.M. or V.M.D.) designation. Graduates wishing to practice in Veterinary field in Alabama must receive licensure by first passing the North American Veterinary License Exam (NAVLE) in addition to all related requirements required by the state board of veterinary medical examiners ofAlabama. Our dedicatedveterinary schoolspage offers targeted information regarding education opportunities and careers for interested individuals looking for the best veterinary schools in Alabama.
Detailed List of Veterinary Schools in Alabama (2 Schools)
Veterinary schools are accredited by the authorized state veterinary board . The schools listed below are arranged by size with the largest veterinary schools first, based on the number of graduating students per year.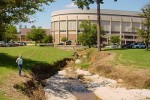 Visit the website for Auburn University at http://www.auburn.edu
Program Details
About 120 students graduate per year
Estimated tuition & fees are about $10,000 per year (Nonresidents: $30,000)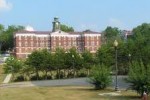 Visit the website for Tuskegee University at http://www.tuskegee.edu
Program Details
About 50 students graduate per year
Estimated tuition & fees are about $42,000 per year
Veterinarians in Alabama can make anywhere in the range of $52,000 to $109,000 per year. The list below shows average salaries for veterinarians in cities across Alabama.
Birmingham, Hoover: $78,000
Huntsville: $68,000
Montgomery: $78,000
Daphne, Fairhope, Foley: $83,000
Mobile: $84,000
Veterinarian's in Alabama Compared to Median Income Averages
+75% Above State Median Income
+45% Above National Median Income
Veterinarian's in Alabama take home an average 28.00 per hour. Annual earnings for Veterinarian's working in the State of Alabama average $59,095 which is 75% above the state median income and 45% above the national median income for all occupations. Employment for a Veterinarian makes up just of the working population in Alabama and is limited due to the specific qualifications required along with the schooling involved in this career path. The increasing demand for qualified Veterinarians coupled with the educational barrier to enter the field is met with a steady supply of eager college graduates anxious to make a long-lasting impact in the lives of others in and around Alabama.
Average Income for a Veterinarian in Alabama
| | Employment | Median Hourly Wage | Median Annual Wage |
| --- | --- | --- | --- |
| Alabama Veterinarian | 12,840 | $28.00 | $59,095 |
| State Average | 1,864,530.00 | $16.00 | $33,270.00 |
| National Average | 155,760,000.00 | $19.33 | $35,977.00 |
Source: Bureau of Labor Statistics
Source: Bureau of Labor Statistics, NCES, O*NET Online
Notes: Tuition & fee amounts are for both Alabama in-state residents and out of state students, unless noted otherwise. The tuition information displayed is an estimate, which we calculated based on historical data and should be solely used for informational purposes only. Please contact the respective veterinarian school for information about the current school year.
Source: IPEDS Survey 2012-2020: Data obtained from the US Dept. of Education's Integrated Postsecondary Education Data System (IPEDS). Data may vary depending on school and academic year.