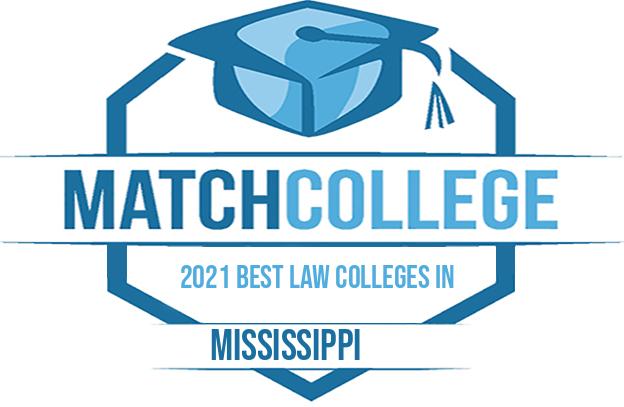 Below you will find a list of the top law schools in Mississippi accredited by national or regional bodies. You can also sort law schools by using our matchingtechnologyinstead of going through each school individually. In either case, you goal is to find the best Mississippi law school for you given criteria that is important to you. How you rank law school may be different than other applicants given you unique learning style, academic goals, and professional aspirations. You may place greater emphasis on geographic location, online learning modalities, financial aid trends, enrollment, or alumni group versus another applicant. By starting with your goals first, narrowing down the accredited colleges in Mississippi will be much easier to manage.Likewise, you can tackle the law profession by researching our dedicatedlaw degreepage to help better grapple with the degree process and career pathways for attorneys and law professionals. Degree pathways in the field of law can include a general degree or niche areas of study. Specializations you may find in schools across the state include any number of the following law degrees: criminal, military, family, labor, corporate, business, international, entertainment, contracts, immigration, personal injury, maritime, intellectual property, civil rights, health, environmental, tax, real estate, criminal, and bankruptcy. Similarly, select universities offer joint degrees that combine law with other areas of study to result in a dual degree conferred as an MSOL and JD or MBA and JD. Get connected with colleges today and learn what it takes to gain admissions, earn a degree, and pass theMississippi statebar examination.
Detailed List of Law Schools in Mississippi (2 Schools)
Only law schools accredited by the American Bar Association - Section of Legal Education and Admissions to the Bar are listed below. Other law schools may also exist in Mississippi, however they are may not listed here.
Schools are sorted by size with the largest school first, based on the number of law students graduating each year.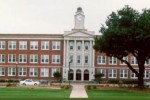 Visit the website for Mississippi College at http://www.mc.edu
Program Details
Law program accredited since 1980
About 120 students graduate per year
Estimated tuition & fees are about $28,000 per year

Visit the website for University of Mississippi at http://www.olemiss.edu
Program Details
Law program accredited since 1930
About 110 students graduate per year
Estimated tuition & fees are about $17,000 per year (Nonresidents: $38,000)
Average attorney salaries in Mississippi range between - to -. The variety of employment options available to lawyers can result in a very broad pay range, however here is a list of average salaries from areas across Mississippi.
Gulfport, Biloxi, Pascagoula: $147,000
Hattiesburg: $100,000
Jackson: $110,000
Lawyer's in Mississippi Compared to Median Income Averages
+43% Above State Median Income
+9% Above National Median Income
Lawyer's in Mississippi take home an average 21.00 per hour. Annual earnings for Lawyer's working in the State of Mississippi average $43,881 which is 43% above the state median income and 9% above the national median income for all occupations. Employment for a Lawyer makes up just of the working population in Mississippi and is limited due to the specific qualifications required along with the schooling involved in this career path. The increasing demand for qualified Lawyers coupled with the educational barrier to enter the field is met with a steady supply of eager college graduates anxious to make a long-lasting impact in the lives of others in and around Mississippi.
Average Income for a Lawyer in Mississippi
| | Employment | Median Hourly Wage | Median Annual Wage |
| --- | --- | --- | --- |
| Mississippi Lawyer | 98,080 | $21.00 | $43,881 |
| State Average | 1,090,270.00 | $14.67 | $30,520.00 |
| National Average | 155,760,000.00 | $19.33 | $35,977.00 |
Source: Bureau of Labor Statistics
Source: Bureau of Labor Statistics, NCES, O*NET Online
Notes: Tuition & fee amounts are for both Mississippi in-state residents and out of state students, unless noted otherwise. The tuition information displayed is an estimate, which we calculated based on historical data and should be solely used for informational purposes only. Please contact the respective lawyer school for information about the current school year.
Source: IPEDS Survey 2012-2020: Data obtained from the US Dept. of Education's Integrated Postsecondary Education Data System (IPEDS). Data may vary depending on school and academic year.