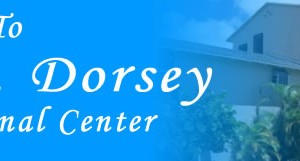 The D.A. Dorsey Education Center is located at 7100 NW 17th Avenue in Miami, Florida. Founded in 1936 as Miami Dorsey High School, the school changed its focus in 1970 in order to meet the vocational needs of community adult residents.
The Center offers adult basic education, including reading, writing, and math and ESOL (English for Speakers of Other Languages.) A high school completion curriculum is available for adults, which prepares students for obtaining the GED.
Certificates are awarded for a variety of vocation courses that meet during the days and evenings. Some of the fields of study include automotive technology, early childhood education, environmental services, landscape management, tile setting, phlebotomy, pharmacy technician training, and nursing assistant education. You can obtain further details about program offerings by calling the school locally at 305-693-2490 or by contacting them toll-free at 800-917-2081.
Programs Offered
The program list below is organized by areas of study. The programs that have a link will direct you to the program's profile page where you can learn more about education requirements and career pathways.
(C) Certificate or Award | (A) Associate's | (B) Bachelor's | (M) Master's Degree | (D) Doctorate (PhD,...)
Health and Clinical Professions
Mechanic and Repair Technology
Estimated Costs & Financial Aid
The average "out of pocket" cost of attendance, after any grants and scholarships are considered, is around $600. In order to calculate a more accurate and detailed cost of attendance check out their cost calculator here. There is also a $15 application fee for those applying to a program. The figures listed below are for informational purposes only and do not represent current or future tuition, fees, and expenses.
Financial Aid Details
The table below breaks down the types of financial aid, the percent of students receiving aid, and average amount of aid per student per year.
| | Percent of Students | Average Amount |
| --- | --- | --- |
| Any Financial Aid | 51% | - |
| Receiving Grants & Scholarships | 43% | $3,265 |
Admissions, Academics, & Student Services
Student Services
To help support students, D. A. Dorsey Educational Center may offer services like those listed below:
Remedial courses
Counseling assistance
Student employment
Helping students find work after graduation
Day care
Other Technical Colleges Nearby
The list of nearby schools has been selected by researching which schools offer similar programs to D. A. Dorsey Educational Center.